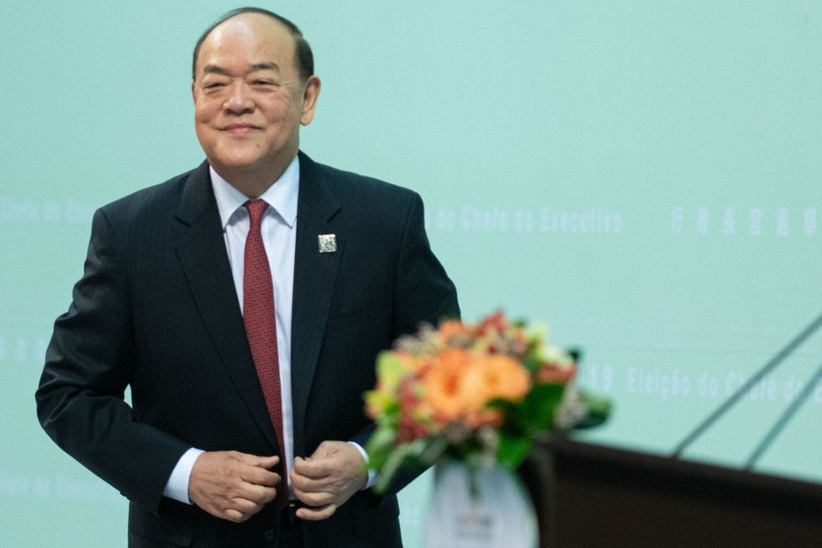 According to
Macau
Chief Executive
Ho Iat-seng
, the city will accelerate the implementation of
economic diversification
as it seeks to recover from the ravages caused by the COVID-19 pandemic. This could include
less dependence
on
casino
gambling going forward.
Ho addressed the Macao Chamber of Commerce on Friday. He acknowledged that Macau is still facing a "complex and volatile development situation" for 2022. There are ongoing uncertainties which will create new opportunities and challenges.
He also mentioned "moderate economic diversification" as a path forward. This is a familiar mantra in recent times, given Macau's excessive reliance on its integrated resort industry and casinos.
The Legislative Assembly is currently considering amendments to Macau's gaming law. Diversification is another feature. The draft bill, "Amendment to Law No. 16/2001 – Legal framework for the exploitation games of chance at casinos," includes stipulations that concessionaires must support small and medium-sized enterprises (SME) and the diversification of local industries.
Ho stated that Macau would follow the lead of Chinese President Xi Jinping, and the second five-year SAR plan. It will focus not only on fighting the COVID-19 pandemic, but also "promote stable economy recovery. The goal is to "solidly build a solid epidemic prevention and control system, speed up the promotion of moderate economic diversification and promote various construction undertakings in an orderly manner."
In addition, Macau will "improve the business environment, strengthen targeted support for SMEs, promote technological innovation, establish a new talent introduction system and continuously enhance the development momentum of the Macau SAR."
Ho stated that there is now a better understanding of Macau's economic problems and that China has offered clear ideas on Macau's future development. He added that the central government would continue to implement the "One Country, Two Systems" policy and support Macau in actively encouraging moderately diversified economic growth.
"President Xi's instructions fully reflect the central government's care for and attention to Macau's future development, point out the direction for the moderately diversified development of Macau's economy and greatly inspire firm confidence of all walks of life in Macau in the steady and long-term development of 'One Country, Two Systems,'" he concluded.