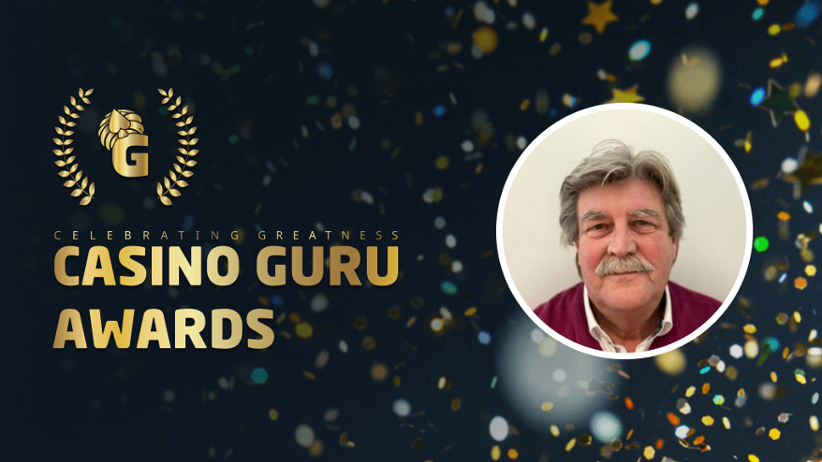 Pieter Remmers is the Founder of Assissa Consultancy Europe and is a veteran in the areas of responsible gambling and safer gambling. He has been actively involved with educating gambling industry professionals and helping them better understand the needs of consumers and their behavior.
Assissa provides training that is pivoted around multiple jurisdictions and countries. His company advises and works on responsible gambling policies and Pieter's own experience has seen him serve as a responsible gambling consultant with dozens if not hundreds of companies worldwide.
He has served as the Secretary General of the European Association for the Study of Gambling since 1997. All of this and more makes Pieter uniquely qualified to weigh in on the upcoming Casino Guru Awards where he will serve as a judge in "The Best Implementation of Responsible Gambling Tools."
Q: Pieter, can you tell us a bit about how you got started and those early days in which you sought to offer training to gambling industry companies. Were they skeptical, did they see the value in the services that you were offering?
Honestly, we started with the advantage that I was also a director of an outpatient clinic (Jellinek) for addiction problems in the Netherlands and we had a good contact with the big boss of Holland Casino. But of course, there were a lot of objections from different sides: We don't want to lose money, it is all lip service, don't work with the enemy etc.
But basically we all had the same aim, a healthy environment for all of us, the player, the operator etc. In fact we had the first comprehensive project in the whole world that was an example for a lot of others
Q: Fast forward to today, and what has changed in terms of the understanding of responsible gambling in the companies that you consult for and train?
Regulators play a very important here. Not that they have the knowledge what to do and how to do it, but due to political pressure in a lot of countries Responsible Gambling became very important if not the most important topic. 30 years ago, we had to fight for it, nowadays there is not a conference or meeting without mentioning RG.
Q: Do you reckon your training has helped inform wider industry best practices or do you think companies are still heavily reliant on the expertise of companies as Assissa to adequately assess their responsible gambling initiatives and enact positive changes?
I am absolutely convinced that our trainings and especially the face-to-face trainings that we offer, based on the issue of KYC and the implementation of Motivational Interviewing techniques have been and are still very important for effective communication between the employee of the operator and the player. Of course, nowadays the implementation of AI plays a role as well. But we should not overestimate this, the real-life conversation between individuals remains the most important.
Q: You are going to be part of the Casino Guru Awards judges for "The Best Implementation of Responsible Gambling Tools" and "Social Responsibility" categories. Can you tell us what you expect to see from participants?
I expect operators that really show it is their concern to offer a product that may cause harm is being kept under control and that where there is an issue they will seriously work on a solution.
Q: What do you reckon can be improved in the gambling industry globally with respect to responsible gambling that can be done in the foreseeable future?
We have to be realistic and know that still only a limited percentage of the operators take Responsible Gambling really seriously and I honestly think it is maximum only 1 out of 10 that acts that way. There is still a lot of work to be done in at least the next decade.
Image credit: Casino Guru