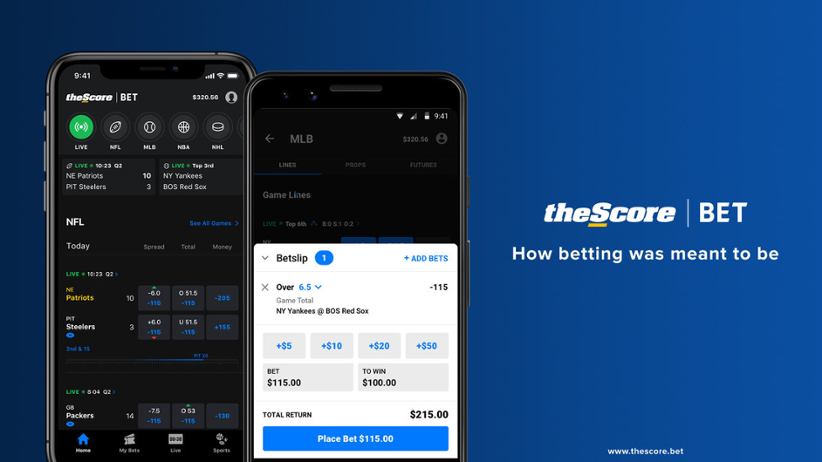 The Ontario iGaming market will launch before long and many stakeholders are already making plans for how to be at the forefront when this finally happens on April 4. To this end, theScore Bet, a prominent betting agency in North America, has now made its product available for download with consumers able to pre-register if they choose to.
No bets will be accepted before the official launch date kicks in, but this should allow people to get a feel of what the platform has to offer and whether they actually enjoy it before committing any further. TheScore is property of Penn National Gaming, which is another licensed operator in Ontario and has an extensive history in operating various gaming and betting products.
TheScore will tap into its experience elsewhere and hope to bring it to the newly-fledged market in Ontario. The betting app is already available in places such as New Jersey, Iowa, Indiana, and Colorado, all in the United States, but rolling out in Ontario may yet be the company's most significant launch to date.
To make sure that people are aware of the upcoming changes, theScore is also planning to celebrate the launch in style and build up the "hype train" gradually from April 2 through April 4. This will include the "Home Opener" party which will celebrate the new opportunities a regulated iGaming market will bring for both the company and its fans.
TheScore reminds consumers that they still need to meet certain prerequisites to become part of the action – most of the important of which is being at least 19 years of age to be able to place their wagers legally on sports. The upcoming launch was touted by the company chief executive, John Levy, who said that the company couldn't wait to introduce residents of Ontario to theScore Bet solution and app.
Everyone is ready for the launch, Levy said, and he once again pointed out that theScore Bet makes it possible to bring together the betting and media experiences in one. Ontario has been drawing a lot of interest over the last couple of months.
Penn National Gaming received a formal go-ahead to go live with TheScore Bet in February. The Alcohol and Gaming Commission of Ontario cleared the platform for the official launch and has now allowed the pre-launch download campaign.
Image credit: TheScoreBet