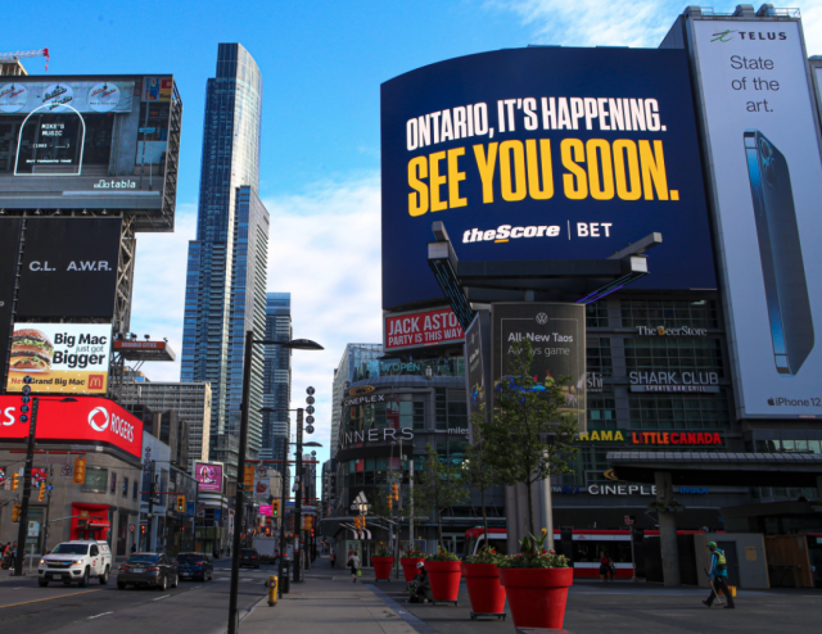 TheScore Bet, a subsidiary of Penn National Gaming, has been granted its
Certificate of Registration
by the Alcohol and Gaming Commission of
Ontario
. As a result, it has become the
first
to obtain a Gaming Labs International certification in Ontario.
TheScore Bet is expected to launch online gaming in Ontario on April 4, the first day iGaming will be allowed in the Canadian province. However, it must comply with all regulatory requirements and execute an operating agreement first with iGaming Ontario.
John Levy, CEO of theScore, stated, "We've been and will continue to be at the forefront as regulated internet gaming is introduced in Ontario and are beyond excited to be able to bring TheScore Bet to our home market on April 4. Finally, the countdown to launch has begun."
Penn Interactive, a company-owned interactive division, is responsible for retail sports betting throughout the company's portfolio.
Penn National signed a deal in 2020 with Barstool Sports. The company also acquired Score Media and Gaming in October 2021. After last year's merger, TheScore Bet (doing business in Ontario as score Digital Sports Ventures Canada) became a subsidiary of Penn National Gaming.
Both deals enabled Penn National to increase and strengthen its digital footprint throughout North America. But it faces stiff competition. Wynn Resorts might be considering leaving the market because of the competition.
Penn National just released its latest earnings report this week. For most of the latest period, it had strong property performance across all segments. Omicron caused some weakness in December, but this was resolved in January.
The operator continues to enjoy a stable and rational marketing environment in most of its markets. Its company-wide reinvestment rate was lower in the fourth quarter of last year than in 2020 and 2019.
Penn National believes that the EBITDAR (earnings before interest, taxes, depreciation, amortization and restructuring) flow-through achieved during the second half 2021 is sustainable due to a combination of structural cost reductions across its portfolio and revenue-enhancing investments made in technology.
Revenue for the fourth quarter of 2021 was $1.6 billion, $545 million higher than a year earlier and $231.3 better than the same quarter in 2019. However, net income was down. It closed at $44.8 million with a net income margin of 2.8%, compared to $12.7 million and 1.2% in the fourth quarter of 2020. Two years prior, the net income was a loss of $92.9 million, with a net loss margin of 6.9%.