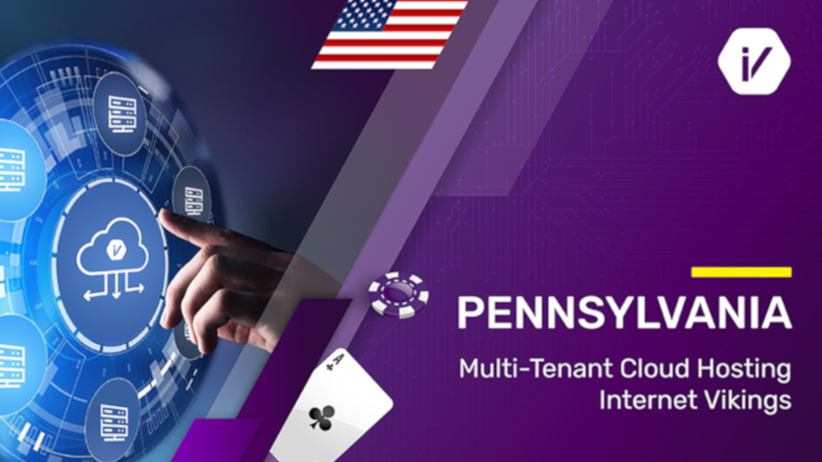 Internet Vikings, one of the biggest search engine and optimization hosting service providers globally, expanded its US-facing presence last week. The company revealed Friday it secured an important approval in Pennsylvania.
Looking at meeting the continuously increasing volume of clients in the state, Internet Vikings revealed that it expanded the reach of its Multi-Tenant Cloud hosting product. This comes after the authorities in Pennsylvania granted the leading provider approval to deploy its leading solution.
The approval marks a significant step for the company in Pennsylvania. This is because the market is one of the few US states that offers three online betting types including online casino, online poker and online sports betting. What's more, Pennsylvania is a major market in the country considering that it is constantly in the top five states with the highest revenue.
In a statement released by Internet Vikings on November 25, 2022, the company's Chief Operating Officer, Kristoffer Ottosson, shared his excitement. He pointed out: "We want to continue adding value to iGaming and online sports betting businesses across the US with our extensive understanding of the market and reliable cloud hosting options."
Ottosson added that Internet Vikings' expansion in Pennsylvania marks a significant step for the company. Last but not least, he revealed that the expansion opens the door for future partnerships and deals with new clients in the state.
Rickard Vikström, Internet Vikings' CEO and Founder, added: "I am extremely pleased to receive the authorization from Pennsylvania Gaming Control Board to operate our Multi-Tenant Cloud hosting services in the state of Pennsylvania."
He pointed out that the new collaboration doesn't mark an important achievement only for Internet Vikings. Vikström explained: "It enables our company to address the global hardware shortage currently faced by the industry, which in its turn gives a competitive advantage to our clients allowing for a quicker time to enter the American market."
By securing approval for its Multi-Tenant Cloud hosting product, Internet Vikings expanded its presence in the US. In an effort to meet the continuously growing demand, the company develops solutions that comply with the regulatory needs of each state.
Currently, Internet Vikings has a presence in 18 different US states where the company has developed data centers. The company caters to its growing portfolio of clients and continues to look forward to expanding further.
Founded back in 2008, Internet Vikings is currently a leading iGaming hosting and solutions provider for the iGaming industry. The company holds an ISO 27001 certification and offers its hosting services via data centers on all continents.
Image credit: Internet Vikings