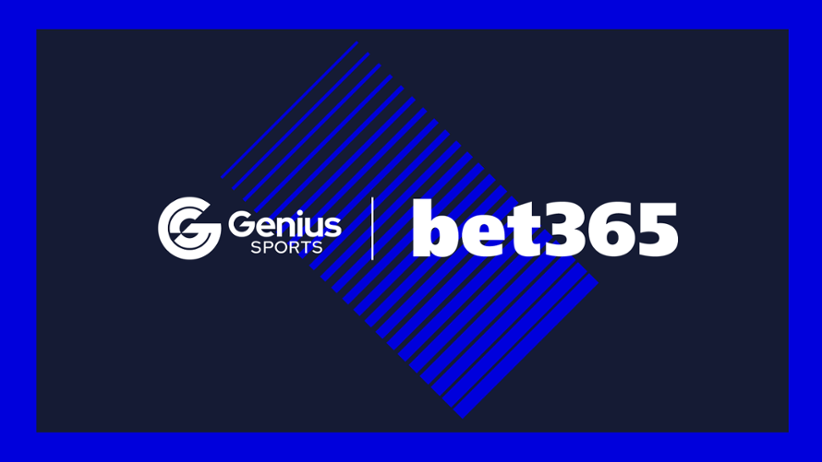 Genius Sports Limited, an official data and technology provider, has extended its existing partnership with bet365. This partnership is formed as an official data alliance between the two companies and it will help bet365 continue to benefit from Genius Sports' exclusive portfolio of official data rights for a number of competitions, a statement posted on the company's website detailed.
Genius Sports presently has rights to some of the biggest events in the sports world, including but not limited to NASCAR, Premier League, CFL, AHL, and NFL, among many others. The partnership itself covers data from thousands of events, the official statement says. The company is also an official data partner to the Mid-American Conference (MAC), an important groundbreaking move for the company as well. Just last week, Genius Sports partnered up with the Australian Premier League, the topflight soccer league in the country.
Thanks to its existing ties to MAC, Genius Sports will provide bet365 with "the first and only" data feed for NCAA sports betting. The partnership with MAC was signed back in March, seven months ago, when MACA tried to leverage one of its most important assets, the official data, and succeeded despite a somewhat challenging language in NCAA's rules.
The extension of this partnership will not be just limited to Genius Sports and bet365 collaborating for data. Genius will also introduce its state-of-the-art software suite that is focused on wagering products. The so-called "Second Spectrum" is a piece of AI-driven technology that allows companies to achieve better tracking and improve their overall technological offer.
Genius Sports CEO Mark Locke welcomed the partnership and said that through this expansion, Genius Sports has once again demonstrated its commitment to bring customers the most innovative and compelling products.
"Across thousands of events a year, including top-tier competitions such as the Premier League and NFL, we will provide bet365 with the highest quality content and first-of-its-kind betting experience to power immersive and real-time betting markets for millions of customers worldwide," Locke concluded. This is not the first partnership with a sportsbook for the company in recent weeks and months either.
Genius Sports previously confirmed that it's working with MaximBet to help the betting brand expand its reach in the North American market. An offshoot of the lifestyle namesake brand, MaximBet is actively looking to grow its presence in the market. New sportsbooks are not necessarily always doing well in the US, following the abrupt closure of the Fubo Gaming's sports betting operations reported last week.
Meanwhile, bet365 and Genius Sports remain committed to their partnership globally and are collectively pushing for better products that consumers can experience in real time and to their ultimate benefit.
Image credit: Genius Sports