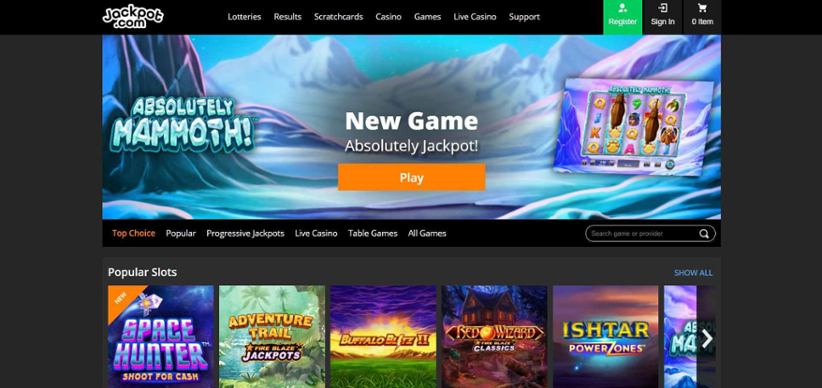 DraftKings CEO Jason Robins has participated in a Series A investment round in Jackpot.com. The company focuses on facilitating digital purchases of lottery tickets in states where the activity is regulated by law. Led by Accomplice, the funding round raised $35m in fresh war chest Jackpot.com will use to leverage its product and expand its reach in the United States.
This comes on top of the company's existing footprint in already established states, including Ohio, Texas, New Jersey, New York, and Oregon. Historically, lottery products have been a much easier sell to voters, owing to their social profile, which involves the proceedings of those companies to be immediately channeled into pension funds, education, and infrastructure.
Even hardliner gambling states such as Texas and until recently Ohio have a much more lenient approach towards lotteries and digital products involving lottery-style games. The latest investment round forJackpot.com has brought together the stardom of investors who are interested in increasing their stake in relevant companies in the space.
One of those is Kraft Group, the company behind National Football League (NFL) franchise New England Patriots, and Haslam Group which owns the Cleveland Browns, another NFL team and org. Yet, Jackpot.com has piqued the interest of not only gambling C-level executives but also prominent personalities from the sports and media spaces.
James Harden, a longtime Houston Rocket player, and entrepreneur was among the investors chipping in the Series A funding round. He was joined by hockey Hall of Famer Martin Brodeur, another athlete who is staking out the gambling space.
Jackpot.com is not just looking to create a single Point of Sale for all customers to go to, but rather revolutionize the way consumers purchase tickets and specifically cater to their preferences and tastes. Commenting for CNBC, company CEO and co-founder Akshay Khanna said:
"What we are doing is really just allowing you to buy that lottery ticket without ever leaving your couch."
Khanna is also hoping to get ahead of events and even alter the way people engage with lottery products. According to Jackpot.com, and a study the company conducted in 2021, an estimated 53% of Americans purchase lottery tickets.
And yet, only 5% of them do so online. There seems to be a lack of Generation Z and Millennial customers, something that Khanna believes can be fixed by creating a product that is altogether more easily accessible and more appealing to younger generations.
Khanna does not expect pushback from legislators either as the lottery is seen as a vital part of the economy, providing a hefty chunk of revenue to a number of good causes. Jackpot.com's boss is fairly buoyant about the long-term prospects of online lottery ticket purchases. All consumers need is a little nudge that the option exists, Khanna assures.
Image credit: Jackpot.com