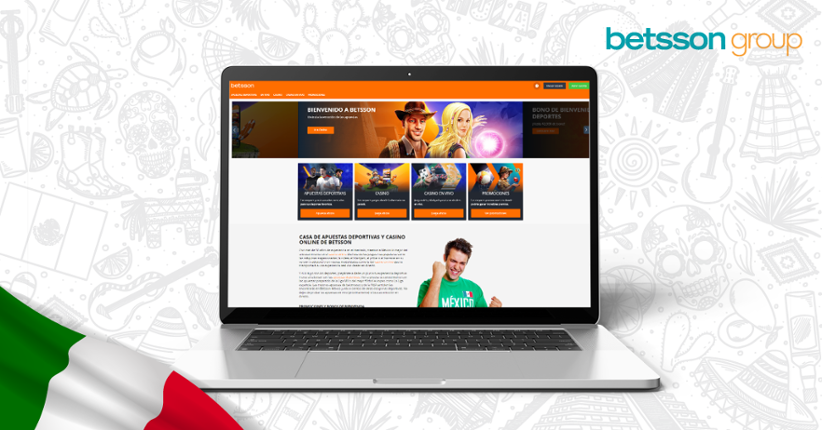 Betsson is continuing to grow its footprint in North America and Latin America at the same time. The company has announced the launch of its local sports betting, and casino brand, Betsson.mx which has gone live in Mexico.
As a result, consumers in the country will have access to a range of solutions that are now made available through the Betsson platform and readily available to anyone of the legal gambling age in the country. This includes regular casino games, live casino, and a fully-fledged sportsbook just on time for some of the biggest sports events this year. Betsson Group Commercial Director for Latin America Andrea Rossi welcomed the news and said that the company was excited to be entering the market.
Mexico is the second-biggest market in Latin America, Rossi explained and added that the Group was determined to bring some of the best gaming experiences to local audiences. Rossi confirmed that the Group will focus on bringing forward engaging products and deliver on the best possible customer experience in Mexico.
This launch follows the pilot test that took place in Mexico earlier this month and will significantly expand the commercial activities of the company in the market. Betsson is determined to continue expanding its footprint in the Latin American region, after having done so in Bogota, Colombia in 2021.
Betsson's LatAm and Maltese teams are collaborating to spearhead the company's growth in the region and deliver on the desired quality of sportsbook and casino experiences, backed by strong gameplay and gamification features. Betsson operations CEO Jasper Svenson was equally excited to have the opportunity to welcome this important milestone for the company.
He said that this achievement contributed to the geographical diversity of the Group and was a step forward for its growth strategy. There is a lot of potential in Latin America and its markets, Svensson added and argued that Mexico will give a significant boost to the company's footprint in the markets it wishes to conquer moving forward.
The World Cup is also just around the corner which will result in a very strong windfall for Betsson.mx when the soccer games begin later this year. Betsson has of course been active in Latin America since 2008 by the Group's own estimates. This means that Betsson is historically linked to the markets in the region, but more can be done as South America is now witnessing a solid push towards the legalization of its gambling industries.
Betsson also maintained very strong financial results in the second quarter of the year and the Group recently signed a new brand ambassador to represent it in the Latin American region.
Image credit: Betsson Group