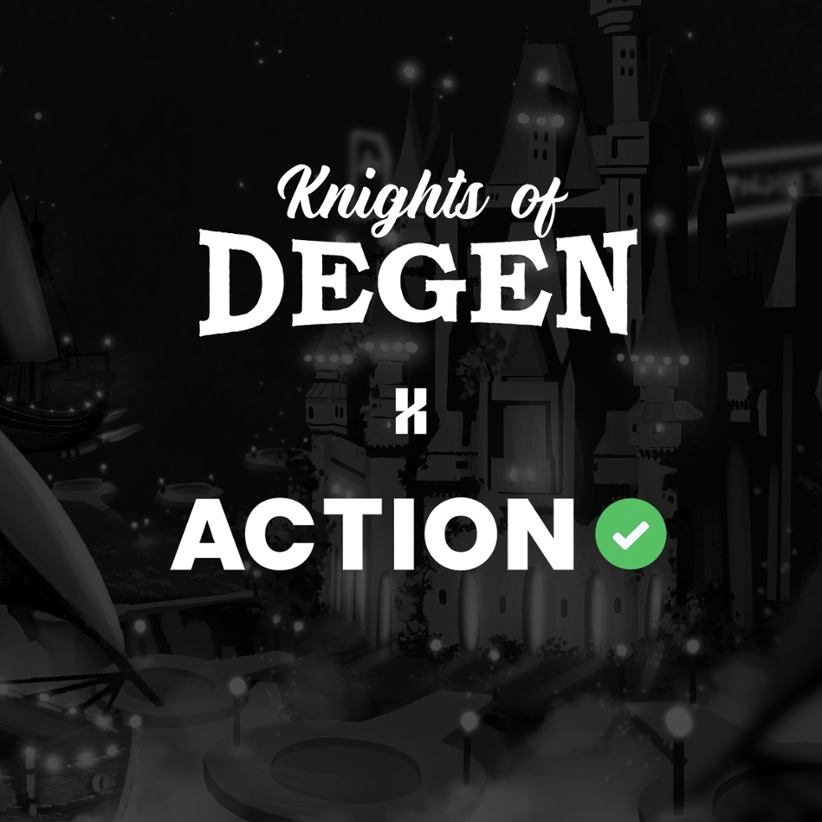 Better Collective's sports betting affiliate and media giant Action Network has teamed up with web3 and blockchain specialist Knights of Degen to "bridge the gap" between sports fans and the new technology.
Knights of Degen is an ambitious new project which is set in the metaverse space powered by web3 and looking to create new engagement and connectivity opportunities for sports fans who want to feel closer to the game.
This is the first major partnership Knights of Degen has signed with a sports media entity and it's believed to lead to unique opportunities for sports communities and fans. The official press release talks about content creation which will draw on both real life and the digital space.
The new partnership is set to arrive on time for the new NFL season, the press release explains. This partnership will allow the companies to build on a number of synergies. For example, Knight NFT holders will have access to Action Network's premium sports betting content and analytics tools.
Meanwhile, Action Network will seek to help sports fans understand NFTs and the metaverse space better. The company is also buying Knights of Degen NFTs as a gesture as it seeks to stand a statement among its followers.
Better Collective SVP Commercial Scott Miller welcomed this opportunity and said that it will provide for unique interconnectivity between the two communities and companies. Commenting on this opportunity, Miller added:
"Sports betting is filled with unique one-of-a-kind experiences (just like NFTs) and our entrance into Web3 only furthers our commitment to combining the worlds of sports media and technology."
Knights of Degen has been founded by a number of sports personalities and web3 stakeholders, among them Tiki Barber from the NY Giants, Drew Austin, Blake Jamieson, and Cynthia Frelund, to name a few.
Barber welcomed the opportunity to work with Action Network and said that Knights of Degen was confident that the collaboration will benefit both communities. Sports fans will have a great onboard experience in web3 space he added.
Knights of Degen is one of the biggest projects out there, along with Sorare, committed to bringing NFTs and blockchain experiences to sports fans. It's hardly the only one. DraftKings also went ahead and launched a dedicated marketplace for non-fungible tokens with support from Autograph, Tom Brady's company.
Image credit: Knights of Degen (PR)