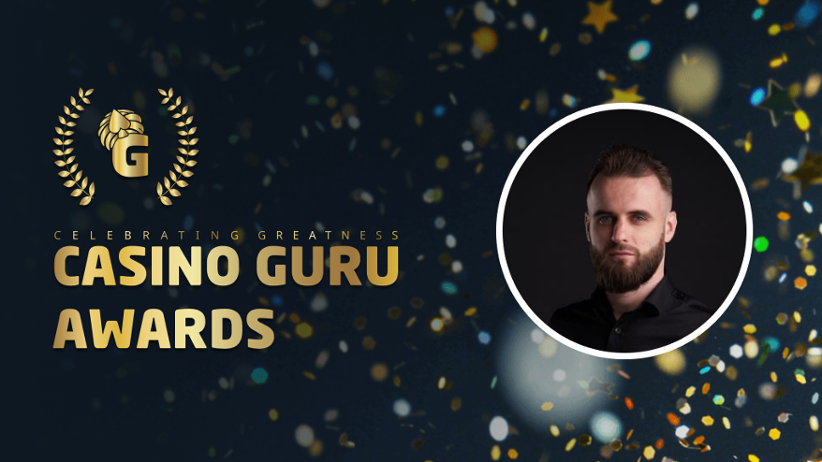 Despite impressive levels of growth, Evoplay has never lost sight of the important fundamentals of the iGaming industry. Vladimir Malakchi, CCO at the company, discusses the ever-present need to adhere to responsible gambling protocols. With the upcoming Casino Guru Awards, we are very happy to sit down and pick Malakchi's brain on the upcoming event and his own involvement with making the industry a safer place for consumers.
Vladimir, you have been a part of the gambling industry for a good while now and part of one of the most impressive iGaming suppliers. Can you tell us how responsible the industry is today from the unique point of view of the CCO at Evoplay?
I would say that social responsibility is important in any business, not only in the iGaming sector. Currently, thanks to the rapid advancement of technology, the gambling industry is set to considerably improve its level of responsibility. Technological solutions allow both developers and operators to approach responsible gambling properly and follow all requirements at a decent level. As we're seeing with the advances in tech, there are now a variety of tools that allow iGaming service providers to ensure a safe online environment for players.
In general, the industry is also showing a very strong commitment towards promoting safer gambling, and that should be commended. As an example, according to the European Gaming and Betting Association, there was a surge in the number of safer gambling communications sent to players - 38 million in total, which is a 123% increase year-over-year. It proves there has been a considerable shift towards an even more sustainable gambling market.
How has your company's commitment to responsible gambling and social responsibility helped guide the design process of your products?
Responsible gambling is an integral part of our development process – especially given our status as a game developer with hugely international outreach. We thoroughly follow compliance requirements when creating our products and introducing them to the market, ensuring, of course, that all necessary checks and certifications are in place.
In my view, this is why our players can be sure that all our entertainment is the result of a thorough review and process that meets all necessary regulations and certificates. Particular kudos goes to our game engine - Spinential - which allows us to adapt our products to a variety of market regulations at the earliest possible juncture, making it a real game-changer for us.
Do you think other developers can learn from your example, and do designers have an inherent responsibility to build safe and responsible products as well?
It is the primary responsibility of every gaming provider to supply products that prove iGaming is a safe and protected entertainment sector, one on par with other types of leisure activities, such as Netflix or video games. It is within our competence to create the right image for the industry, and serving secure games is one of the ways to do this. To stay afloat in the market and be a leader here, iGaming developers should approach responsible gambling as make-or-break.
What company would win your vote at the upcoming Casino Guru Awards in February?
I greatly appreciate the privilege of joining the jury panel at the Casino Guru Awards. It will be a valuable experience and an opportunity to recognise the best of the best in the casino industry based on essential criteria. I am sure it won't be an easy decision to make, as the competitiveness level is high in all nominations, and there are plenty of casinos deserving an award. Let's see which ones are the strongest market players!
With so much changing in responsible gambling worldwide, can you make one prediction about the changes that will happen over the next year vis-à-vis responsible gambling rules?
Changes are an inevitable scenario, as the iGaming industry is constantly developing, in step with new trends, breaking-new-ground products and innovative technologies. In my view, the tendency to apply responsible gambling automation will continue to increase, with more tools appearing to ensure maximum player protection. This will result in more enhanced player confidence in the products and services they use in the iGaming space.
Image credit: Casino Guru News