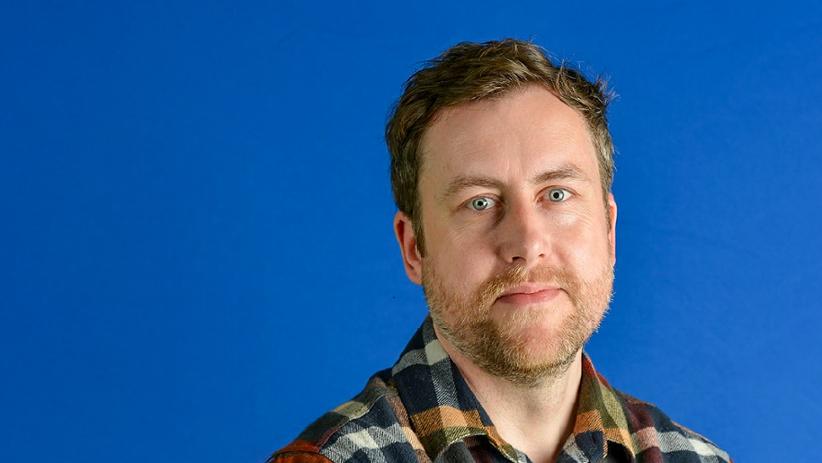 For almost 20 years Andrew Poole has worked in various safer gambling and regulatory compliance roles within the gaming industry. Earlier in his career, Andrew gained valuable insight and experience working both at GamCare and the Gordon Moody Association, two prominent organizations that put a strong emphasis on responsible gambling and assisting individuals in distress. In 2021 he joined Light & Wonder's iGaming team where we find him today. Here is our conversation with Andrew.
Q: What is safer gambling, in your view?
In my view, safer gambling broadly comes down to two things. Firstly, it's about creating safer games within built-responsible gaming tools, that are designed with the risks of gambling-related harm in mind. At Light & Wonder, we're building games responsibly. When it comes to responsible game design, we look closely at aspects such as spin speed, features functionality work and games payouts. Our content experts take active roles in industry working groups, ensuring we stay on top of and ahead of the curve of best practices in responsible game design.
The second aspect is how we provide tools, information, and support to players. This way, when they engage in gambling, they do so with the right information to make better-informed choices and in turn, we hope, minimise the risk that they could experience harm.
In a nutshell, we want to provide great games in a responsible way, while also equipping players with the right knowledge to best to ensure they are enjoying gaming in a sustainable way and within their financial means.
Q: Why is safer gambling an issue that's so important to Light & Wonder?
As a supplier, we may not deal directly with players, but we share the responsibility to deliver safer gambling. There's no getting away from the fact that we are in a highly regulated industry, and at the heart of most gaming regulations is the protection of players. Light & Wonder works in more than 30 regulated iGaming jurisdictions and practically all of them have safer gambling requirements, so it's incredibly important to meet all licence conditions specified by our regulators and our operator partners.
Away from the regulatory aspects, there are also our social responsibility obligations to consider. We are wholly committed to this, and it is our desire to always be a good corporate citizen. We don't want players to engage with our games in a way that is harmful
We are here to offer players entertainment and time out from their everyday lives, in a way that is healthy, balanced and doesn't take over.
Q: Traditionally, the onus is on operators to focus on safer gambling. As a supplier, what is the business case for protecting players from potential harm?
We are a key part of the ecosystem. Operators are serving the content we produce, and in many cases using our platforms to provide it through. We want players to engage with our products in a sustainable manner.
The business case for us is two-fold. If we don't get it right from a regulatory point of view, we risk the licenses and approvals we hold and the commercial relationships that rely on them. If we don't get it right from a social point of view, then we can cause great harm to players. Neither stacks up as a sustainable business model.
For Light & Wonder to succeed we absolutely must deliver for our operator clients. In doing so, we must be conscious of their more direct relationship with players, ensuring that every game we deliver is not increasing potential risk and that our platform services like limits and self-exclusion tools are effective.
Q: How important is it for the industry as a whole to take safer gambling seriously?
I've been in and around the gaming industry for around 20 years now. If we go back to when I first started out there were those that wanted to self-regulate and make early inroads encouraging responsible gaming, and there were those that weren't especially looking at it.
Over that 20-year period, we have moved from pretty much unregulated to an increasing amount of regulation that we all must abide by. But high levels of regulation aren't the end of that story. I would say we have gone beyond that; leading operators are increasingly pushing beyond their regulatory requirements in the pursuit of best practices, which is incredibly important if we want to be seen as a socially responsible industry and genuinely protect players.
There are differences in each jurisdiction regarding the standards required of iGaming, but increasingly we see operators applying that best practice across the markets they operate in, irrespective of where lower regulatory requirements may exist.
To summarise, it's important for us to take safer gambling seriously for a multitude of reasons. We offer entertainment and don't want that to be a cause of harm to anyone. We want to be sustainable, keeping on top of what is a public health issue to ensure the regulatory conversation remains as balanced and evidence-based as possible. If operators and suppliers don't get this right, then we should expect to be met with stiffer regulations.
Image credit: Light & Wonder