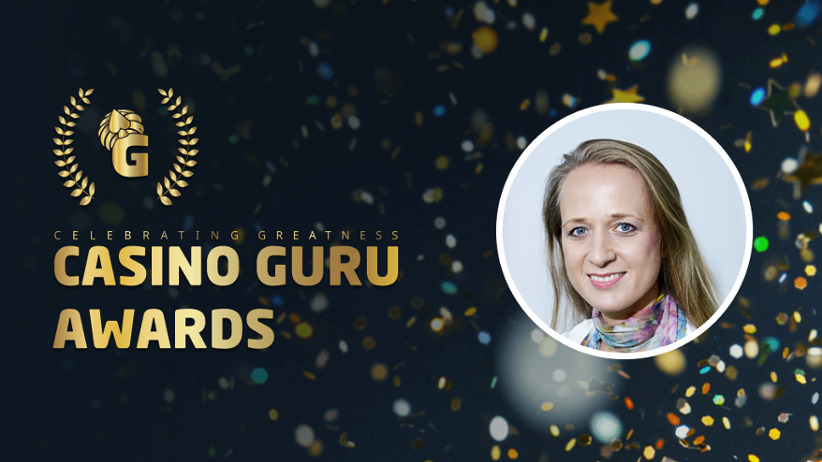 Ewa Bakun is the Director of Industry Insight and Engagement of Clarion Gaming, and the initiator behind the Consumer Protection Zone that is now part of the very identity of ICE London, a respected industry exhibition. We speak with Ewa to find out more about how she decided to forge ahead with the Consumer Protection Zone, where the industry stands on player safety today, and what a company that wishes to win the Casino Guru Awards needs to bring in order to win Ewa's voice.
Q: Ewa, you were the inspiration behind the Consumer Protection Zone in ICE London. Can you tell us why you thought this would be a good idea?
I have to give credit where it's due and the idea of creating a space for player protection was first mentioned in a brainstorming meeting with Gambling Commission's Tim Miller. It was back in 2017 when considerations for safer gambling were only starting to move from being a compliance function to the board rooms. Technology solutions were emerging and we wanted to provide a dedicated space to both the intensifying conversations on research, policy and best practice, but also to showcasing the tools and data solutions. We thought it was important to create a focal point for advancement of consumer protection, but also as a sign that the industry cares.
Q: Consumer protection is clearly important to the industry today – more so than ever before perhaps. Could you tell us how your work in Clarion Gaming has enabled you to help elevate responsible gambling standards in the industry?
ICE London is the world's largest gambling show; it's where the industry meets to showcase what it does best and where it wants to go in the future. Having a place for consumer protection that grows in the number of exhibitors and visitors and that has moved from a side location to the prime spot that many other exhibitors would be envious of reflects the growing importance of safer gambling in the sector. By providing space to highlight and to learn about the evolution in operators' attitudes and the technology innovation that enables improvements, we hope to have contributed as well to a more collaborative approach, to more accessible education on this topic and to progressive partnerships.
Q: Do you see companies in the gambling industry as more socially responsible today than they were, let's say, 10 years ago, and what do you think has encouraged this change?
Judging by how busy Consumer Protection Zone has become year on year, I would certainly agree that the industry as a whole cares a lot more, invests a lot more and does a lot more to be more socially responsible. There is a number of reasons why this has happened, and I do hope that Consumer Protection Zone has its contribution in making it happen, but I'd say it's probably a mix of consumer and regulatory pressures, investors' growing interest in ESG, technology advancements and the industry's own realization that healthy playing behaviors lead to a more sustainable business.
Q: As one of the judges for the Casino Guru Awards, what would you look in a candidate to vote for them?
I'd like to see that consumer protection is at the core of the organization's business, that it isn't marginalized to the compliance function but underpins all of its actions and that it is part of a future forward thinking and not just a tick box exercise.
Image credit: Casino Guru