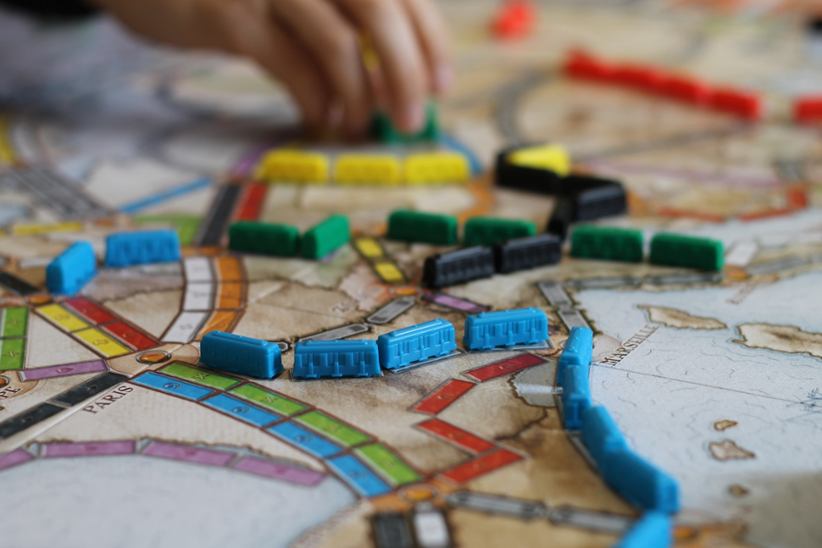 Pollard Banknote Limited, a company that specializes in the delivery of instant ticket products for more than 60 lotteries worldwide, has announced a brand new product that is launching with the British Columbia Lottery Corporation (BCLC). The instant ticket game that features a $50,000 top prize is based on the popular tabletop game Ticket to Ride by Days of Wonder.
This is the first time the Ticket to Ride Scratch & Win game has made a market entry with the BCLC hosting it as part of its market rollout. The game features gameplay that has been inspired by the original board game and costs $3 to purchase and play. Ticket to Ride Scratch & Win features the familiar artwork of the game and the fairly same setup.
Pollard Banknote invites players to complete routes and tickets and enjoy a unique experience. The ticket itself is designed precisely as if it were a part of the board game itself, and it features a Wild Card Bonus, and various prizes based on color-coded train wagons. There are also various numbers to scratch off and see if you have won.
Pollard Banknote will also offer a how-to-play video on the BCLC's official website to help with onboarding new players. BCLC Senior Product Specialist, Instant Games Erin Neoh has welcomed the opportunity to see this brand new product become part of BCLC's offer.
"Collaborating with Pollard Banknote has resulted in a great new game that will provide our players with many moments of excitement and adventure and is a welcome addition to our Scratch & Win portfolio," Neoh said.
Pollard Banknote VP of Sales & Marketing Brad Thompson was similarly excited to see this new game featured on the BCLC's library of games, bringing fresh and innovative experiences to the player base. Ticket to Ride is a globally acclaimed board game that will make for an excellent fit in the overall BCLC library of games.
The game has been sold more than 10 million times and it has won fans in 50 countries the world over. The game won the Spiel des Jahres prize in 2004, which is one of the highest distinctions allocated to a board game.
Ticket to Ride Scratch & Win features the lucky lines play mechanic and allows players to try their luck on the same-colored rail line for a chance to grab the top prize – all of this and more as part of BCLC's lottery offer.
Image credit: Unsplash.com