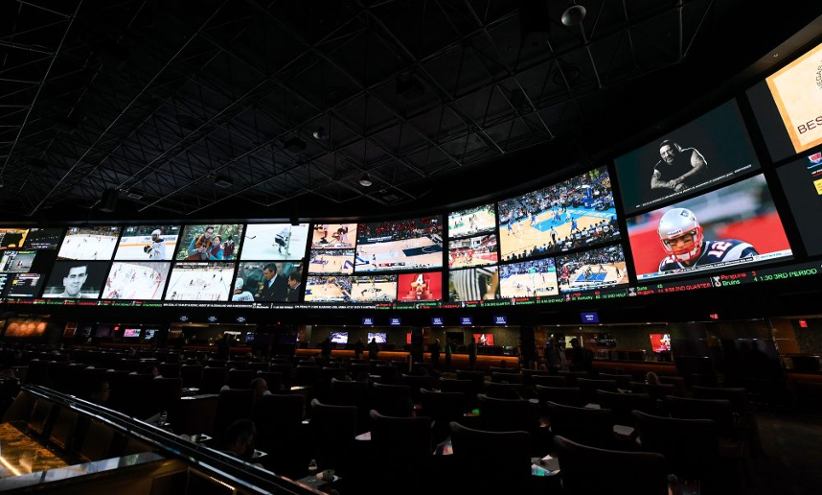 Legal sports wagering continues to grow rapidly in the US as more states join the fray. PlayUSA.com, a leading source of analysis and news on the US-regulated betting industry, reports that sportsbooks in the country have now taken in $5 billion in wagers in one month.
According to legal sports betting jurisdictions, sportsbooks processed $5.2 billion in wagers in September, representing an unprecedented spike in betting. These legal sportsbooks generated $412.5 million in gross revenues from these bets.
Dustin Gouker from the PlayUSA.com Network said that football has created a wave and has exceeded even the loftiest of the group's expectations. The increase in bettor interest is more than just one sport or legalized sports betting expanding into new states.
Gouker explained, "Relatively young markets such as Michigan and Virginia, where bettors got their first opportunity to wager on regular-season football through online sportsbooks, expectedly saw a massive surge in interest. But New Jersey and Nevada posted record months, too, signaling a similar broadening in the most mature markets in the US."
On Monday, the nation's $5-billion month became official. It was created after Illinois announced it had received $596.5 million from September wagers. The $4.6 billion wagered in March was the previous single-month record. Since Arizona hasn't reported data yet, September's handle may still be higher.
Comparatively, September betting is up 86% over September 2020s $2.9 billion in legal US-based sportsbooks.
The football season was expected to be record-breaking in the 28 states (and Washington, DC) that allowed legal sports gambling in September. However, excluding five new states that just began, a record was set by nine jurisdictions and six had records in gross revenue. New Jersey had a $1 billion handle. It was the first time in one month that bettors had poured that much money into the state's sportsbooks.
A breakdown of the action by state revealed:
New Jersey, $1.01 billion
Nevada, $786.7 million
Illinois, $596.5 million
Pennsylvania, $578.8 million
Colorado, $408.3 million
Michigan, $386.8 million
Indiana, 355.4 Million
Virginia, $293.9million
Tennessee, $257.3 million
Iowa, $210.4million
As impressive as September was for the record, it will most likely fall in October. Five weekends in football over the month will be the catalyst. However, the NBA and NHL seasons, as well as baseball's postseason, will make it an unprecedented storm.
Iowa is the only major legal sports jurisdiction in the US reporting October data. Iowa sportsbooks reported a total of $280.9 million during the month. This broke the September state record by 33.5%.
Eric Ramsey is a data analyst for PlayUSA.com Network. He stated, "The US sports betting market has not yet come close to reaching its ceiling. Florida recently launched sports betting, and other large states such as Ohio and California continue to grapple with legalization. Every established sports betting state in the US is still growing. So, records will continue to be in jeopardy for the foreseeable future."
Image source: Getty Images