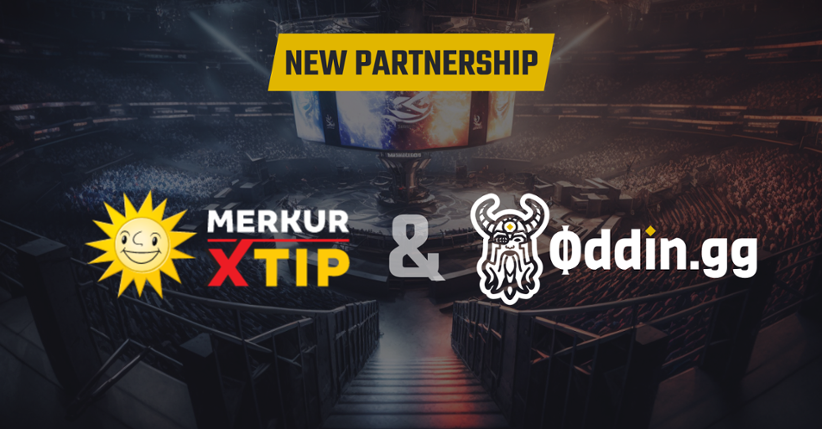 The leading Serbian gaming and sports betting operator which is also a member of the German-based Gauselmann Group, MerkurXTIP, announced a new esports-oriented partnership. Earlier this week, the company confirmed it signed a new agreement with the premier business-to-business (B2B) provider of esports solutions, Oddin.gg.
With the new collaboration, MerkurXTIP seeks to expand its offering by delivering enjoyable and seamless esports experiences. Lauded as a strategic entry into the esports vertical, the deal enables the company to strengthen its presence within the gambling vertical and deliver new and engaging offering for its growing customer base. At the same time, MerkurXTIP meets the increased demand for esports betting.
Per the new deal, Oddin.gg agreed to supply MerkurXTIP with its leading technology. This, in turn, is expected to deliver unique esports experiences, competitive odds, as well as different markets for the customers of the operator. It is likely that the collaboration will help with customer acquisition and retention, given the growing popularity of esports.
MerkurXTIP's Head of Online, Nenad Aleksic, shared his excitement about the recent deal in a statement. He said: "As we continue to innovate and expand our offerings, entering the esports betting market is a natural progression for MerkurXTIP."
Aleksic explained that the new collaboration will deliver unique and exciting esports betting options for the company's clients. Finally, MerkurXTIP's Head of Online said: "We are confident that this collaboration will be a great success."
Currently, MerkurXTIP has a strong presence within the gambling market in Serbia. The company offers gaming and sports betting services and is present in the online, as well as the offline vertical. Originally, the company's name was Pionir Internacional Ltd, a leading betting and gaming leader within the land-based vertical. In 2017, Pionir Internacional joined forces with Merkur Gaming International which resulted in the launch of the MerkurXTIP brand in 2021.
Marek Suchar, Oddin.gg's Co-founder & Managing Director, Partnerships, was excited about the recent agreement with MerkurXTIP. "We are delighted to extend a warm welcome to MerkurXTIP as they become a part of the Oddin.gg family," he said. Last but not least, Suchar noted: "The fusion of their extensive knowledge in the sports betting industry and our state-of-the-art esports solutions is poised to generate a great synergy, fostering success for both organizations."
The latest deal with MerkurXTIP comes after recently, Oddin.gg forged another collaboration with Lion Gaming, a leading online casino platform provider. Under the terms of that deal, the provider tapped into Oddin.gg's esports offering, delivering new experiences for its customers.
Image credit: Oddin.gg