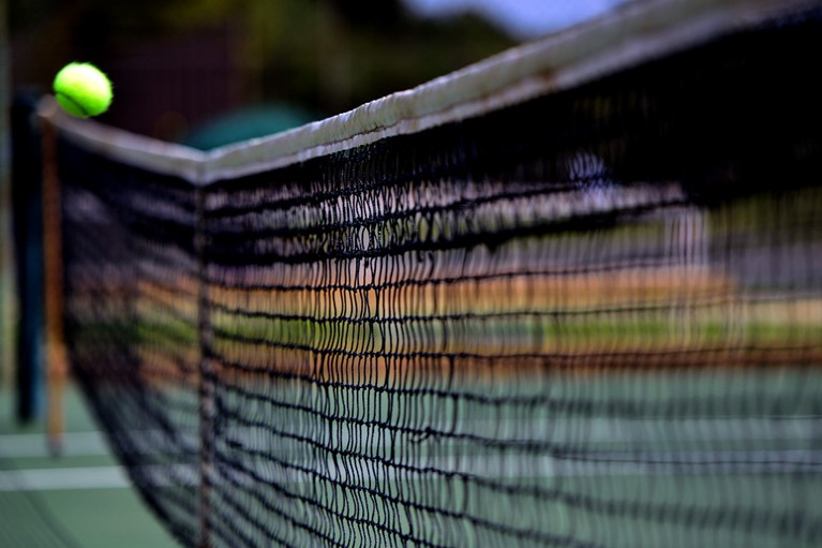 Six Moroccan tennis players were banned by the International Tennis Integrity Agency (ITIA) for violating the Tennis Anti-Corruption Program rules (TACP).
Ayoub Chakrouni was given a lifetime ban and a $10,000 fine. The other five offenders were each banned for 48 years.
Mohamed Zakaria Khalil and Soufiane El Mesbahi were all given nine-year bans, along with a $5,000 penalty. Anas Chakrouni received a ten-year ban and a $5,000 penalty, while Amine Ahouda was fined $5,000 with an eleven-year ban added.
Davis Cup records indicate that Ahouda, Ayoub Chakrouni, El Mesbahi and Kilani were all on Morocco's team at various times from 2014 to 2019. Ahouda's career-high ranking of 668th is the highest of any of the six athletes.
Charles Hollander QC, an anti-corruption hearing officer, found that the players had been guilty of numerous match-fixing charges. These included fixing elements of matches and receiving money to fix them.
After an ITIA investigation revealed that the players were involved in the same offenses, the group referred the players to a joint hearing.
All players are prohibited from participating in or attending any event sanctioned by any national tennis association or international governing body during their bans, which began on July 13, 2021.
In October, the ITIA reported that it had received 38 suspicious gambling alerts between July 2021 and September 2021. Out of 38 alerts sent through the ITIA's Memoranda of Understanding, which it has in place with the regulated bet industry, four were from major championships. Two were from Wimbledon and one was from the US Open.
The ITIA acknowledged it had received two Wimbledon Alerts when it published its Q2 results, which were based on "possible irregular wagering patterns."
The ATP Challenger had 13. Nine alerts came in from the M25 Men's World Tennis Tour. Seven alerts came in from the M15's Tour. Two alerts were from W15 Ladies World Tennis Tour.
One alert each was given for the Davis Cup, the ATP World Tour 250 and the W80 Women's World Tennis Tour.
ITIA will be providing a more thorough analysis in its annual report. However, the ITIA wanted to stress that alerts do not indicate match fixing.
ITIA stated, "Unusual betting patterns can occur for many reasons other than match fixing - for example incorrect odds-setting; well-informed betting; player fitness, fatigue or form; playing conditions and personal circumstances."
The number and distribution are reported every quarter. The group explained that it is important to be cautious when drawing conclusions about the prevailing corruption in the tennis "pyramid," as there are more matches at the bottom than the top.
The ITIA issued bans to several tennis players earlier this year. These included those for Hichem Yasri of Algeria and Mauricio Echazu Puente from Peru. In September, Germany's Dario Drebenstedt was banned for 12 months after he attempted to buy a wildcard for a tournament in Egypt.