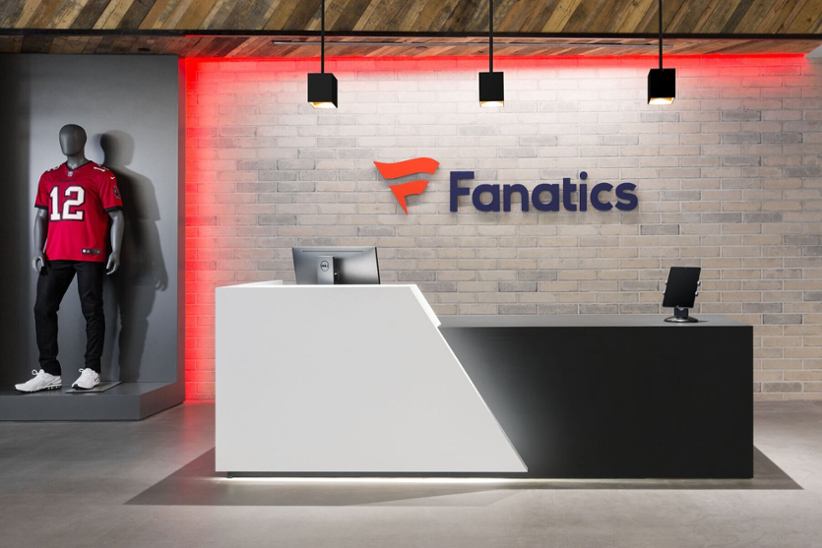 Fanatics, the global digital and physical sports retailer, has been actively involved in the world of sports, leveraging the image and likeness of teams, athletes, and leagues to its advantage. From digital collectibles, trading cards, and non-fungible tokens, the company is now making a shift towards the sports betting and iGaming markets as the company has filed a request with the US Patent and Trademark Office to trademark the name "BETFANATICS."
The request has been placed on May 17 as reported by patent attorney Josh Gerben and signals that Fanatics is on its way to becoming the latest digital sports entertainment company to enter the highly-lucrative sports betting market. In the patent request, the company explains that its new patent name will be applicable to a number of assets, including but not limited to downloadable mobile applications for betting and gaming.
In other words, Fanatics is preparing to launch online and mobile sports betting platforms, and possibly casinos. This wording does not rule out the potential for the company to actually enter retail sports betting on-site at casinos and racetracks. Fanatics has flirted with the idea of introducing gambling brands in the past. The company was one of the prominent bidders to miss securing a license for the New York sports betting market.
At the time, the company patented "FANATICS SPORTSBOOK" and "FANATICS CASINO." The most recent patent filing should not come as a surprise. In the meantime, Fanatics has been building up its team of ambassadors, with the likes of Shawn Corey Carter, known to fans as Jay-Z. The company also managed to bring on board Matt King the former chief executive at FanDuel who is now sitting as Fanatics betting and gaming chief executive.
In 2021, there were rumors that Fanatics could be in talks with Rush Street Interactive and Betsson to buy one of their sportsbooks. The news was broken by Action Network writer Darren Rovell, but in the end, the company made no public move for either entity. Back in April 2022, there were rumors that Fanatics is attempting to build a dedicated sports betting platform with the help of Amelco.
Fanatics is evidently on a mission to enter the sports gambling game before long. Whether this is done with its own original product or through the acquisition of a third party, or the building of a dedicated product from scratch remains to be seen.
Image credit: Fanaticsinc.com