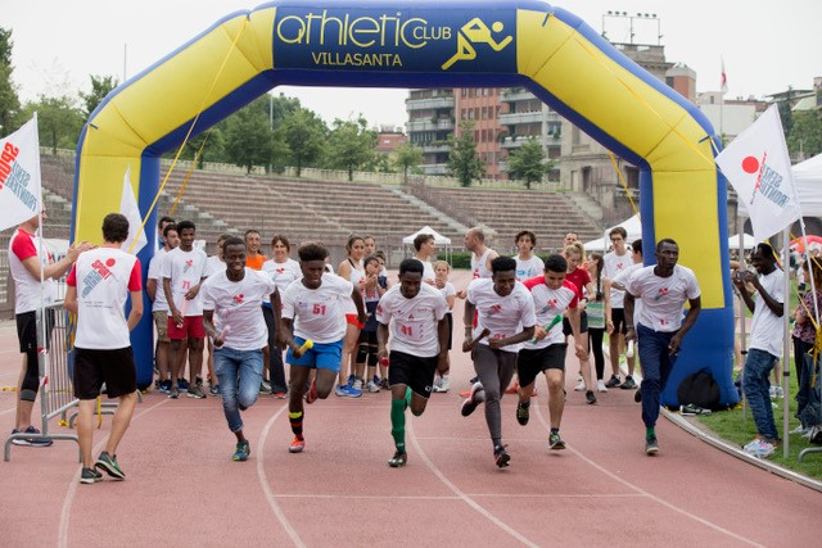 The
Entain Foundation
, gaming operator Entain's
charitable
arm, has
partnered
with Sport Senza Frontiere Onlus in
Italy
to expand its support for
grassroots sports
activity around the globe. The collaboration will be the
first
to offer a
social inclusion program
through free access for youth across Italy.
Entain is represented by the Gioco Digitale, Eurobet and bwin brands. Through this collaboration, Entain hopes to provide free access to education and sports, as well as improve the lives of hundreds of disadvantaged children and teens across Italy.
The project will run through 2022 and aims to reach 400 beneficiaries directly in Naples, Rome, Milan, Turin, Bergamo and Trento.
Entain will invest specifically in Sport Senza's intervention program. The initiative promises school and tutoring services as well as counseling and health education.
Entain will also support Sport Senza in a second initiative. This will include the company's Eurobet employees.
The project, called Wellbeing for Good, is a six-month initiative that aims to improve the well-being of Eurobet employees by engaging in sports, social inclusion projects and team building activities.
Through its foundation, Entain supports community sport initiatives in the UK through its SportsAid partnership and Pitching In program. It has established charitable operations in Greece through Team Forward, an Olympic-focused program that funds athletes, and is involved in other projects in Germany, Colombia and the US.
The Entain Foundation is also launching a new program in the US. It is sponsoring Charles Oakley, a former NBA All-Star, for his "Oak Out Hunger" community initiative.
The Charles Oakley Foundation launched the project in Los Angeles last weekend. It provides education on responsible gambling and other forms of support for impoverished communities that face hunger, addiction, or economic difficulties in cities across the US.
Entain Foundation US will sponsor the Oak Out Hunger community project with funding and expertise to prevent and mitigate problem gambling.
Oak Out Hunger will promote Gamble Responsibly America (GRA) and Wager Score. Entain Foundation US and EPIC Risk Management launched GRA in June 2021. The app educates users about safe gambling habits.
Wager Score is a partnership between BetMGM and Mywagerscore.com. It rewards responsible gamblers by converting 1% of every dollar placed into tax-deductible charitable donations for social causes.