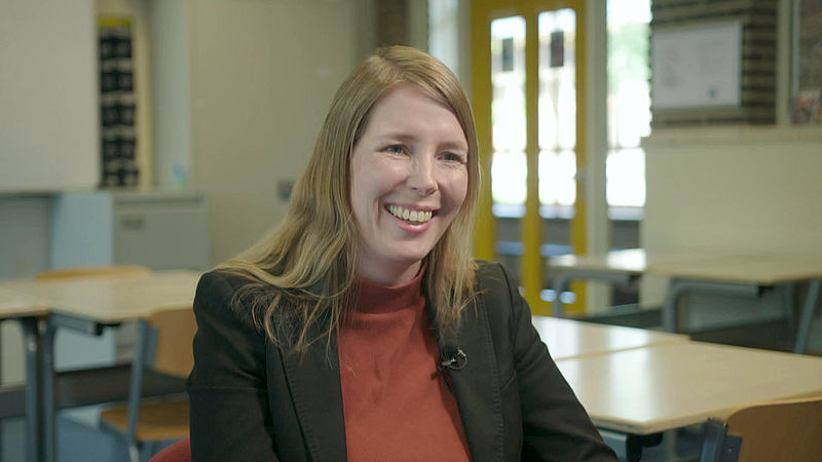 The Dutch Gaming Authority (KSA, for its Dutch name) has added a member to its advisory board. Dr. Marloes Kleinjan, a professor in Youth Mental Health Promotion at Utrecht University and the Head of Trimbos Institute's Youth and Wellbeing programs, has been added to the five-person panel.
Kleinjan will take over for Dike van den Mheen, Head of Department Tranzo, Tilburg University, who recently announced her departure. Kleinjan's past experience shows that she will focus on young people's mental health, but also more generally about how to identify risk behaviors and manage them. The researcher is involved in recent studies on the intersection between gambling and gaming.
Kleinjan stated, "This subject certainly deserves attention. Games sometimes contain elements of gambling that can be harmful. We need to monitor this closely in order to gain more insight into it - it is a relatively young field of research."
Kleinjan's work with the Trimbos Institute also focuses on studying how people use their digital time in relation to other activities.
She adds, "Digital balance is about organizing your time in such a way that you feel good and healthy. With and without digital media, such as smartphones, laptops, tablets and games. The right balance is different for everyone."
As an advisory body, the board provides expert advice, which helps to inform the KSA's policies and decision-making processes.
Ronald Prins serves as the chairman of the advisory panel. The members are drawn from many fields. The advisory board is made up of Theo Schuyt, a professor of Philanthropic Studies in VU Amsterdam; Han Moraal, the Eurojust National Member from the Netherlands; and Guda va Noort, a professor of Persuasions & New Media Technologies at the University of Amsterdam.
The KSA has issued a number of penalties and warnings this year. The latest came when it warned Holland Casino a week ago about offering betting on matches currently in progress via Eredivisie.nl.
The betting site featured ads that offered odds on football games as they were being played. These ads were clicked to take people to Holland Casino's site where they could place wagers.
This is against the KSA's rules. License holders cannot advertise sports betting during or immediately after a match. This includes half-time and other breaks.
The Dutch watchdog stated in a statement that this rule was intended to protect viewers and anyone who is checking the results from betting impulsively. Holland Casino was informed by the KSA of its violation, with the regulator demanding Holland Casino to cease "immediately" and "forever."