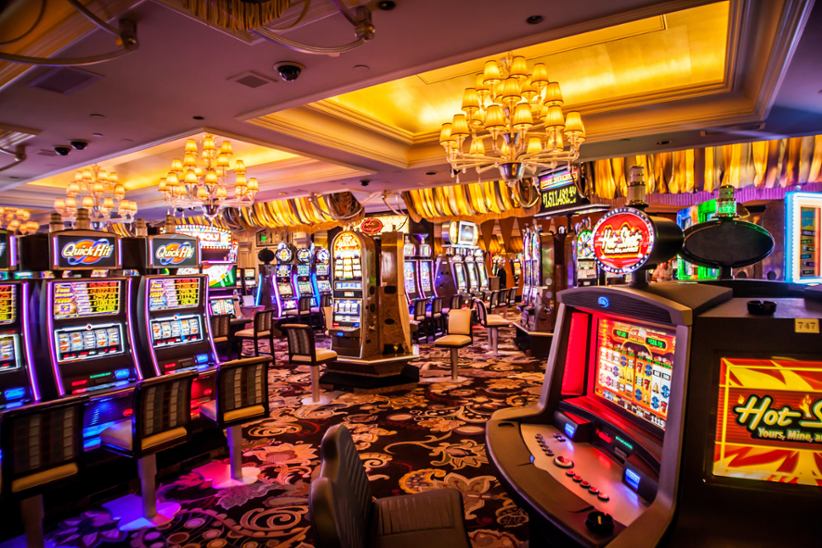 Cashless gaming is taking over the commercial and tribal casino landscape in the United States. Just stop and ask the good folk at the Emerald Island Casino in downtown Henderson who will happily confirm. The property has launched its dedicated Emerald Express Cash last Friday, introducing more groundbreaking innovation on its gaming floor. The system was developed in collaboration with Market Trax and the property is de facto the second casino in Nevada to offer cashless payment products.
The casino floor features over 450 dedicated keno, poker, and video slot machines and welcomes players to the Emerald Rewards program for a tiered loyalty experience that is only going to scale up better with the addition of cashless gaming.
The idea of going cashless was first pitched to Nevadan regulators in 2020 during the COVID-19 lockdowns as a way to boost health measures but also add convenience and accountability for businesses and patrons.
People visiting the Emerald Island Casino can now download the solution for their Android or iPhone devices and register with their phone number and e-mail address. Upon completing registration, players can link up their bank account and the app will automatically inform them if they qualify for a line of credit, an otherwise tedious process that may take up a few hours in some cases.
If qualified, patrons need only cover a one-percent fee, which is less than the standard ATM charge. The cashless payment option is innovative with each patron owning a rewards card that can be slotted directly into a gaming machine on the floor. Funds are then directed to the machine under the patron's name and players may begin playing.
Previously, the Las Vegas Strip welcomed Resorts World as the world's first cashless option where customers do not need any money on their person to actually play. The system introduced at Resorts World was developed with the assistance of Sightline Payments, a company that has long been advocating for the upsides of introducing cashless payment systems in casinos.
In January, the Nevada Gaming Commission confirmed that remote registration for cashless payment systems will be allowed, following a decision by the Silver State attorney general who sided with cashless payment advocates and said that cashless payments would in no way be in violation of federal anti-money laundering laws.
Since then, there have been more calls to introduce such systems on casino floors in Las Vegas and beyond.
Image credit: Unsplash.com