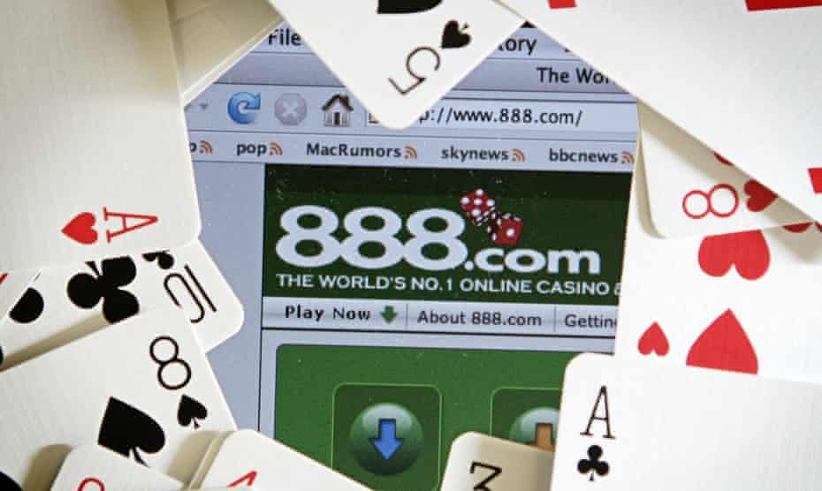 The latest financial reports for gaming companies have been trickling in over the past couple of weeks, and 888 Holdings has now given its latest. The global gaming operator, which has started to develop a large presence in the US market, released its third-quarter revenue report at the beginning of this week, showing a 7% year-on-year increase in its group revenue.
According to 888, its total revenue was $230m, a gain over the $216m it reported a year earlier. The improvement was due, in part, to better performance by the company's B2C Gaming operations, which saw an 11% increase in revenue. For the third quarter, the total take was $194m, $19m more than it saw in the third quarter of last year.
At the other end, however, B2C Betting revenue dropped significantly. 888, who recently launched a Sports Illustrated-branded sportsbook in Colorado, saw a 15% decline in the segment, with revenue of $27m compared to the $32m it reported a year earlier. Part of last year's better performance was a result of increased online gaming that was spawned by the continued threat of COVID-19 around the globe.
Online gaming continues to gain traction everywhere, and 888 is taking full advantage of it. It has launched over 150 new casino games, according to the company's report, including a number of in-house titles. In addition, the company is upgrading its platform to include artificial intelligence (AI) options, which is helping it to increase its share gains. These gains have notably been seen in Italy, Romania, Spain and the UK.
888 CEO Itai Pazner explained: "Q3 2021 was a period of outstanding strategic progress for 888. During the period we announced the transformational acquisition of William Hill International, successfully launched SI Sportsbook in the US, and began operating 888sport under a new licence in Germany as we continued to execute our plan to build a global online betting and gaming leader"
While expanding in most areas, 888 decided to back away from its online platforms in the Netherlands recently. That will have a negative impact on the company's performance for the full-year results, possibly lowering its EBITDA as much as $10m, according to the company. However, that slide will be offset by gains in other areas, and 888 is confident that its full-year results will be in line with previous forecast.
888 is in the process of acquiring the non-US assets of William Hill, an arrangement it is negotiating with the sports betting company's owner, Caesars Entertainment. Once completed, those assets will give 888 a boost in its performance, but this will have to be weighed against the cost of the purchase. 888 is expected to pay $3b for those assets.
Pazner added in revealing the latest financial health: "Underpinned by our advanced technology, leading products, and strong brands, as well as the increased scale, talent and diversification that the Group will benefit from as a result of its combination with William Hill International, we have a very exciting platform for long-term growth."
Image source: Getty Images