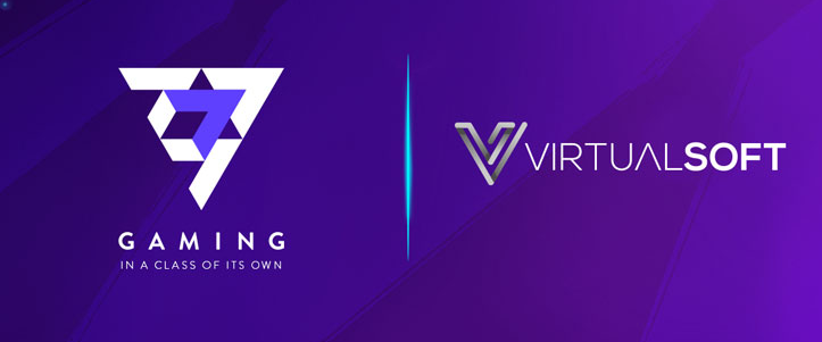 7777 gaming has secured a new and pivotal partnership that will fulfil the supplier and B2B developer of iGaming content's ambitions for the Latin American market. Moving forward, 7777 gaming titles will be available with more than 15 websites in Latin America thanks to Virtualsoft, which is the company that has made this possible, and across several vibrant gaming markets in the region, to name Brazil, Mexico, Ecuador, Peru, and Chile.
The brands that will now have access to 7777 gaming content include Doradobet, one of Peru's most prominent gaming operators, which will benefit from the 100+ titles that 7777 gaming features in its list of titles. Among the games that are available to Latin American audiences are prominent options such as Knights and Magic, Jinn, Fortunes of Rome, Cash 40, and many more.
7777 gaming CCO Elena Shaterova welcomed this opportunity and said that Latin America is a significant breakthrough for the company. Securing an entry into the market is important as it will open access to fresh audiences and help build up the company's global presence and reputation.
"With the right partners this seems achievable, and we are excited to join forces with Virtualsoft," Shaterova said, acknowledging that the deal has been facilitated by an important regional partner as well. Virtualsoft was equally pleased with the opportunity. Commercial Leader Pedro Olano welcomed the chance to partner up with 7777 gaming and access its portfolio of products.
Olano was confident that players in the region would find 7777 to have developed fantastic games that provide players with the necessary level of engagement and entertainment. In the meantime, 7777 gaming has been on the move. Company attended both the BEGE Expo in Sofia, Bulgaria, and was present at the SiGMA Europe industry gathering.
7777 is a brand known for games such as Jack and the Beans, Hit the Pinata, Mayan Gold, and many others. Its latest foray into the Latin American region is just another proof of the company's ability to expand its global presence and consolidate its standing in numerous markets across the world.
Image credit: Unsplash.com