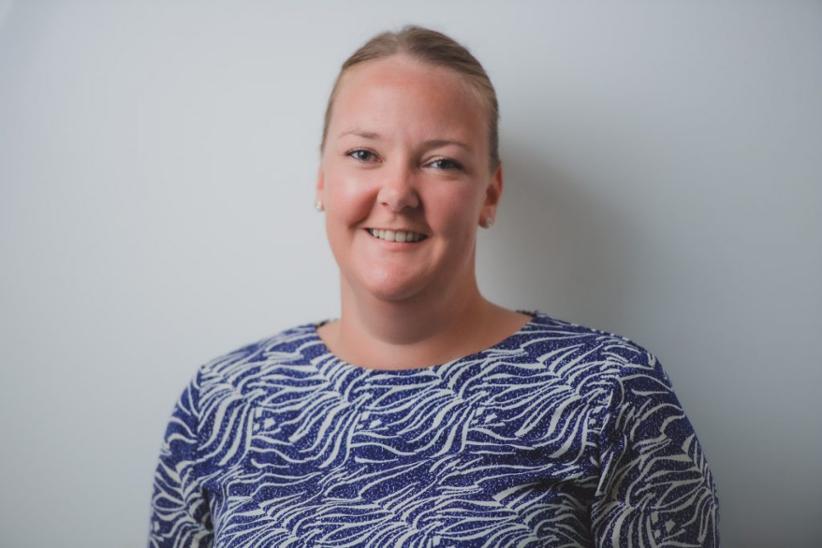 Push Gaming has established itself as an innovator in the slot sector for ten years now. The company has taken its experience and used it to tie successful partnerships with numerous companies, offering its unique portfolio of games to companies such as Rivalo, Sky Betting, Svenska Spel, and many others. Push Gaming's geographic reach has been constantly improving and the company is offering products in Europe, Latin America, and beyond. With more exciting news from Push Gaming's corner coming, we spoke with the company Director of New Business & Markets Fiona Hickey. From preparing to break ground in the United States to working on an ISO accreditation to enter the Swiss and Greek markets, Push Gaming has a lot going on!
Q: Push gaming has had several successful launches with operators over the past few months. What has made operators take up your products with such readiness?
When we publish our press releases about exciting new partnerships with operators, they have been subject to two or three years of work behind the scenes. Fortunately for me, because of the amazing content, our talented team creates, it is an easy product to sell
The main challenges are typically around tech resources and the routes to market. To combat this we acquired our own platform three years ago and can now focus on direct integrations with our operators to provide them with a more efficient and simplified experience which allows us to deliver the highest levels of commercial focus in terms of account management.
The challenges for us are around finding the right time for us all to get that direct integration completed. What's helped us is the quality of Push Gaming content continually improving and innovating. This strong foundation provided by hits such as Wild Swarm, Razor Shark and Jammin Jars and the adoration from fans is now matched in recent hits like Big Bamboo, Jammin Jars 2 and Bison Battle. This evolution has seen a different dynamic in our portfolio that has positioned Push Gaming as a top-tier supplier.
Q: It's safe to say that you have had a remarkable sales record in 2022 so far. How are you able to analyze operators who would be interested in your products?
We are a regulated business first and foremost, having numerous licenses in several markets including the UKGC and MGA. We're also live in Romania, Sweden and Denmark among many others and we're constantly looking at adding new markets to our list.
Push Gaming identifies partners based on the regulated markets that we operate in. It's important to see who the top partners are within any given territory and who from that are essential to go live with. This influences our initial sales strategy in any market, after that, we begin growing relationships with other up-and-coming partners.
We enjoy partnering with newer operators at an early stage in their development and become part of their growth as they expand and go on to become leaders in their markets. This targeted approach allows us to onboard new customers, especially when looking at markets that we're aggressively growing in.
Additionally, given that we're now ten years old and we've been creating industry-leading games for a number of years, we're very lucky that we've built a reputation as a must-have supplier and naturally partners now come to us wanting to have access to our games. However, we are always still actively reaching out to new operators and trying to onboard them, particularly in markets that we're moving into and that we aren't as well-known in, such as Italy and the US.
Q: You have operations up and running in North and South America. Is there a priority market for you right now or are you focused on finding the best opportunities for push regardless of geography?
We have several markets that we're growing in at the moment. Recently, we launched in Ontario and we're looking to further grow with partners in these markets.
The key markets that are next for us are Italy and New Jersey and these both hold lots of potential as they are large and full of potential. Italy specifically is an interesting region to begin working in and one that we've had our eye on for quite some time. We're really excited to go live there later this year with our initial launch partner and then begin adding further big partners after that.
Similarly, New Jersey will be the first US state that we go live in and following that, we'll roll out across other states where online casino is regulated.
Following that, we're also looking at Greece and Switzerland in the next 6 to 12 months, once we secure our ISO accreditation - both of those are hugely important markets for us and we've got some great partners lined up in each to go live with. So it's safe to say that it's going to be a very busy, 12 to 18 months for both myself and the rest of the commercial and compliance team.
Q: Can you tell us what to expect for the rest of the year? New partnerships, for sure, or perhaps some big releases brewing?
Well, we never like to give too much away in terms of what's coming up for our partners and our games. But obviously, the team have just returned from IGB and is beginning to talk about some of the exciting games that we have upcoming. We've got a fantastic game coming up called Mad Cars, which should go live across the network next month. We've also just locked in our new release after that called Deadly 5. These are two really interesting, unique games, they show something very different from Push, which is what we always like to do in terms of developing and adding different styles of games to our portfolio. We're really confident that they'll go down well with our existing player base, but also with the partners that we're growing with in regulated markets.
These are definitely exciting titles and I'm looking forward to seeing what the players and our partners think of the games, the reception we're getting so far has been excellent in terms of partnerships. I'm never going to say who the next one is until we sign it off, but rest assured that there are a few of the top ten operators in the industry that we've yet to go live with and I'm slowly but surely ticking them off our list. So, watch this space. There are exciting times ahead of us.
Image credit: Push Gaming