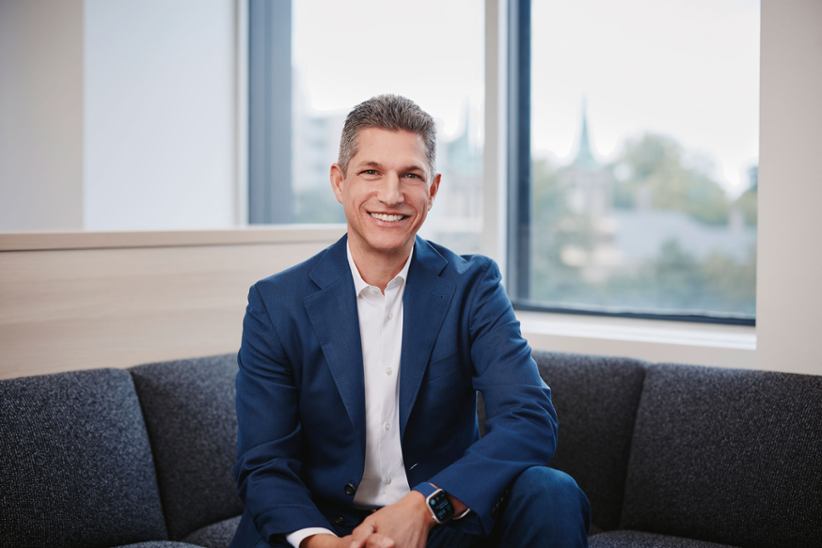 Jordan Gnat plays an important part in the sports, media, betting, and technology ecosystem. He founded Playmaker in 2021, which has since become the sixth biggest digital sports media company across the Americas. His experience in the industry includes positions with established companies the likes of The Stars Group, Scientific Games, and FOX Bet.
Under his leadership, Playmaker has been able to reach an audience of over 85 million users and generate 105 million social media followers. Gnat spoke to Casino Guru News and discussed the increasing intersection between sports, media, betting and audience engagement across the Latin American region where Playmaker is no doubt a leader.
Q: Jordan, you are coming off a fantastic 2021 for Playmaker with your financial performance remaining on a firm upward trajectory. What has led to Playmaker's success in your last quarter and overall success throughout 2021?
Our strong financial performance during the fourth quarter and for the year 2021, is a testament to the excellent teams we have in place that produce premium and compelling sports content day-in-and-day-out, and our focus on integration.
Each of our brands has bought into our system and vision, and as a result, are working cross-functionally to support each other. We have established a culture based on cooperation and we are all pushing towards a unified goal to become the leading digital sports media group across the Americas. In a short period of time, we have been able to leverage each brand's expertise and centers of excellence across our entire ecosystem. These operational synergies have been critical to our success and organic growth and we will continue to focus on extracting synergies from the diverse skill sets across each of our businesses, as well as to new companies we acquire.
Our sports content is coveted by passionate sports fans in every major market from the top of Canada to the bottom of Argentina, and we have a complete understanding of the various ethnic and cultural differences amongst sports fans depending on their location and heritage. Our content is hyper-localized and we curate our web properties, social media channels, and video- and podcast-based content to meet the cultural subtleties and regional preferences of every geography that we operate in. We take the time to understand the consumer in order to provide the most relevant sports content to them.
Q: Playmaker has been rapidly expanding through the Americas and you began the year with the acquisition of Futmarketing, achieving reach with a significant audience in the Brazilian market. How have Playmaker's operations in Brazil changed since that acquisition?
Brazil is a key market for Playmaker and a core part of our Latin American growth strategy, and the acquisition of Futmarketing reaffirms our commitment to the region. Brazilians are passionate sports fans. Of course, they love soccer, but they are also massive fans of poker and Formula 1. In addition to Futmarketing, we currently operate several properties in the Brazilian market – Bolavip, the country's largest sports website; Fanaticos Por Futebol, a soccer-centric collection of social media channels with 4.5 million followers; Somos Fanaticos, a website that we launched in August 2021 and that generated 37 million web sessions during the month of December; and SuperPoker, a poker-focused platform that holds the Portuguese-language streaming rights to several flagship poker events, including the Brazilian Series of Poker.
We recently announced that some of our brands will be promoted during the Brazil Formula 1 Heineken GP de Sao Paolo 2022, a marquee event for both Formula 1 and Brazil. Our web properties are trusted platforms for sports fans in Brazil, and we plan to continue to increase our presence with sports fans in the country, especially leading up to World Cup 2022 later this year.
Q: А string of acquisitions over the past year, including Cracks, Grupo SuperPoker, Yardbarker, and Fanáticos Por Futebol all came very close of each other. How were you able to identify those assets as worth adding to your already strong portfolio?
Everyone at Playmaker Capital is a sports fan and we enjoy prospecting potential assets to acquire as sports fans. Additionally, we are constantly evaluating our company and trying to pinpoint where we can improve. The sports media and sports betting space is evolving rapidly and in order to keep pace, it is important to keep the momentum going and to address areas for improvement in real-time.
The constant among all of our brands though is the fantastic people behind them. Of course, we focus on the content that sports properties produce, but we also place a huge emphasis on connecting with and respecting the people that we work with. Our team culture is a top priority and we put significant effort into finding all-star teams that we can build meaningful relationships with. Playmaker Capital operates as a decentralized ecosystem of various brands across the Americas, and we are in constant communication. Collaboration is at the centre of our success and our people are all supportive teammates; therefore, when we look to acquire additional assets, we must align with the values and vision of the target company's founder(s) and management team.
Q: What will change when Brazil finally legalizes (or at least settle on the details) and launches its sports betting industry?
Regulation for sports betting in Brazil is expected to pass during Q4 of this year. Once fully operational, the market has the potential to become one of the largest sports betting markets globally. Brazil has a population of 212+ million people, and according to Statistica, 75% of the population use smartphones today.A large, diverse population, highly engaged and passionate about sports, and access to mobile sports betting options make for powerful tailwinds for the sports betting industry in Brazil. We realize the potential that the Brazilian sports betting market has, and because our brands provide the sports content that Brazilians trust, we are well-positioned to partner with sports betting operators in Brazil to help them effectively reach both new and existing depositors.
Q: Can you give us a hint about what is coming next for Playmaker in Latin America and beyond?
2021 was a foundational year for Playmaker and we were able to build on Futbol Sites' already strong presence in the region by accelerating our M&A activity. We acquired Fanaticos, SuperPoker, VarskySports, Futmarketing, SoccerMemes, and Cracks all in the past year. Our brands in Latin America are the top-rated sports properties in their respective regions, and moving forward we plan to roll out new content offerings and expand to additional markets. The U.S Hispanic audience is a key demographic that we aim to make more inroads with. Bolavip US is already popular among the U.S. Hispanic population, but this is a market that we have identified as an important part of our growth strategy.
This is a World Cup year and it has the potential to be exceptional not just for our Latin American business, but also for our North American-based assets as well. Soccer is a global sport, and it is encouraging to see its rise in popularity of it in North American markets.
Also be sure to look out for Bolavip during the Brazilian GP in November!