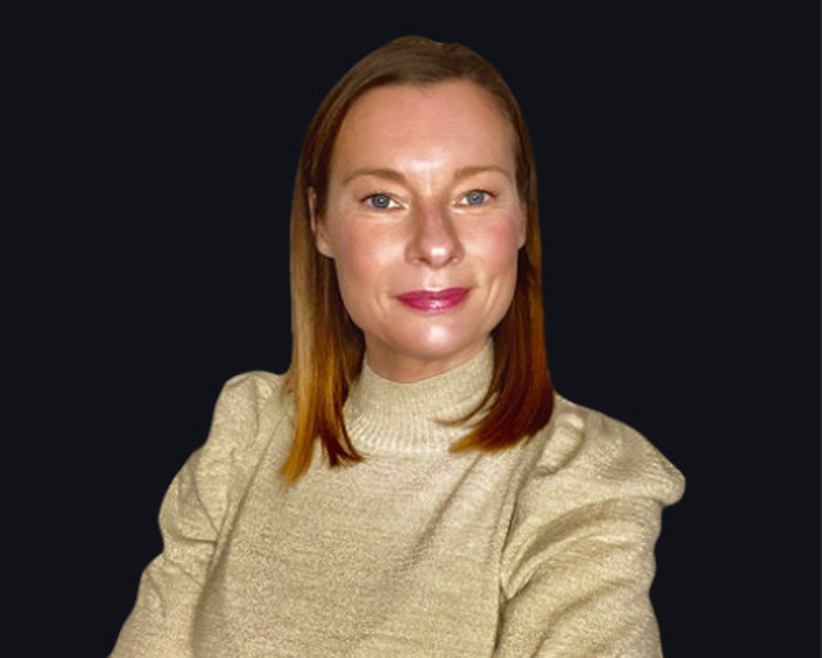 Since its inception, AvatarUX, a prominent iGaming developer and content supplier, has had but one goal – to disrupt and innovate the industry by breaking the mould and come up with original propositions that elevate iGaming. Today, the company boasts a portfolio of 15 highly-polished titles, but these numbers are heading only one way – up. Each game, says AvatarUX Nicola Longmuir, is designed to provide a unique player experience. Longmuir tells us more about the studio's development process and how AvatarUX leverages player feedback to create the next big title. With noteworthy mechanics such as PopWins, AvatarUX is firmly committed to improving the experience for all.
Q: Nicola, AvatarUX was recently named rising star at the EGR Awards. Can you tell us how you got there and what motivates you to still improve?
Ever since our inception, we always strived to stand out and create something different and engaging. We never followed the mainstream offering on the market and focused instead on new, innovative ideas. With a team of professionals, we launched our very own mechanics; we not only ideated and delivered on new features, but we constantly evolved them and added on to them. We now have 15 titles in our portfolio, all different from each other, with different themes and an exciting variety of features - from the popular Gamble Wheel and Buy Bonus that you can find in titles like CherryPop and TikiPop, Unlimited Multipliers in PiggyPop to Scatter collection in MonkeyPop and Buy Bonus Max in the most recently released CherryPop Deluxe. So, each of our games offers a unique player experience. And, I believe, this is exactly what got us to win the prestigious EGR Award earlier this year. We have been working hard to create something new and appealing. Our studio constantly strives to create and offer the best experience to the player, and this motivates us to improve and always better our products.
Q: You have released a number of original games over the past months, including Cherry Pop Deluxe and RagingPop. Can you tell us what drives your game-creation process and how you try to improve the experience with every release?
Our game creation process is driven by the players needs and demand. With the help of the communities, we actively listen to players and gather their feedback, which we then translate into new and exciting game elements aiming to offer an always better player experience.
So, the focus for every release is to enhance the gameplay overall and when we start working on a game, this is exactly what we keep at the core of the development process. For instance, with our PopWins mechanics, we focused on an extremely important element for the players – the win potential. PopWins enhances the win potential by creating a combination to expand every win a player hits. The mechanic rapidly gained popularity and became a pivotal element in our games.
Furthermore, we also focus on additional innovative features that can add on to the experience, making it even more thrilling and engaging. I mentioned a few earlier, but new features are present in every title we release as this is something, we believe, further enhances the player experience.
Q: The PopWins mechanic is one of your signature styles. Do you already have plans for a new AvatarUX-branded gameplay feature?
Our products are not static, they change, they evolve and this goes not only for our games, but for our for PopWins mechanics as well. As with game features, we want to build on our mechanic and enhance it further, so we are planning new iterations of it- with Multipop being the next one to come. We are also looking into other possible brand-new mechanics, so stay tuned!
Q: What does the future hold for AvatarUX? What do you see accomplishing in the 12 months and will it lead to another EGR distinction do you think?
We have ambitious growth plans and in the next 12 months we are planning to increase the number of titles we release, as well as expand our distribution and offer our content to new markets and jurisdictions. Producing innovative quality games will, of course, remain our main focus, so we really hope our hard work will continue being recognised in the year to come and beyond.
Q: Are you going to be heading to SBC Summit Barcelona?
Most definitely. A team from AvatarUX is heading there and we are looking forward to meeting everyone interested to meet us and hear more about our studio.
Image credit: AvatarUX