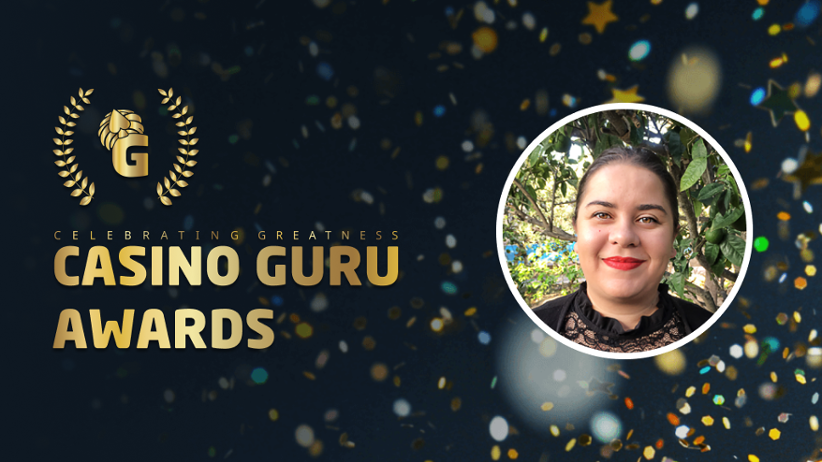 Maris Catania is one of the most distinguished professionals in the responsible gambling field and this is clearly shown by the position she holds. As Head of Responsible Gaming and Research for Kindred Group, Catania is determined to bring around meaningful change by promoting responsible gaming.
Her approach is focused on research and a clear academic angle that can help inform decisions and promote robust policies that change the industry and how it treats responsible gambling, what tools it uses, and why it changes its practices. Catania is also part of the Casino Guru Awards judges team who will vote on the best companies in the "Responsible Gambling Tools" and "Social Responsibility Initiative" categories.
Q: Catania, you have studied responsible gambling and used academia to help you understand this particular issue better. Can you tell us why you chose to study this problem and what inspired you to seek it out on an academic level?
A: I joined Kindred whilst doing my MSc in psychology, thinking this was a temporary job until I get my MSc. I had always been a bit of a nerd and loved reading and researching. When I started in 2009 at Kindred as a fraud analyst and saw all that data available, I started wondering what could be done with that data. When I took on the role of RG manager in 2011, I started looking at how we could use the data for RG-related research (although at the time, using online gambling operator data was still its in infancy), and became intrigued. I had worked with people with behavioral disorders and saw that this data availability could really make a difference.
Q: We talk about responsible gambling tools almost every day. Is this conversation important for bringing awareness to how they need to be continuously improved or is it detracting from the importance of the issue?
A: There are many facets to responsible gambling, starting from the RG tools available that can help consumers control their gambling, to tools that can help consumers refrain from gambling. These different tools can be beneficial on different levels across the problem gambling spectrum. I think looking at constantly improving the tools, will help the effectiveness of consumer protection, but this should not be the sole focus.
Q: You have been awarded with the Gambling Compliance Most Significant Contribution to Responsible Gambling Research in three consecutive years. This is formidable in its own right, but it also begs the question – is there a shortage of good research into responsible gambling?
A: I think there are several researchers doing great responsible gambling research, but more always needs to be done. I think I have been in a unique position compared to other researchers as I work in the industry, whilst I also do research. This of course has its benefits and disadvantages.
Q: Where do you think the focus of responsible gambling tools should be? In controlling symptoms or detecting them early, a mix of both, and something different entirely?
A: I think there are several aspects that should be considered. There should be a focus on markers of harm to help the detection of potential problems. There needs to be a focus on RG tools that can accompany consumers when they are detected at different stages, such as limits for prevention, but also effective self-exclusion strategies, national self-exclusion registers, and external tools like Gamban when the consumer needs to stop gambling. Most importantly, it is needed to measure the effectiveness of each area, and conversations with external stakeholders such as treatment centers and lived experiences should occur.
Q: Can you tell us what you expect from the Casino Guru Awards and specifically the companies that apply for the Social Responsibility Initiative and Responsible Gambling Tools categories?
A: What I am expecting from these awards is that they are transparent and honest in the selection of the operators taking part. Companies applying for these categories would be operators that have raised the bar in RG initiatives and tools and companies that have put at the heart of their work the focus on harm minimization.
Image credit: Casino Guru News