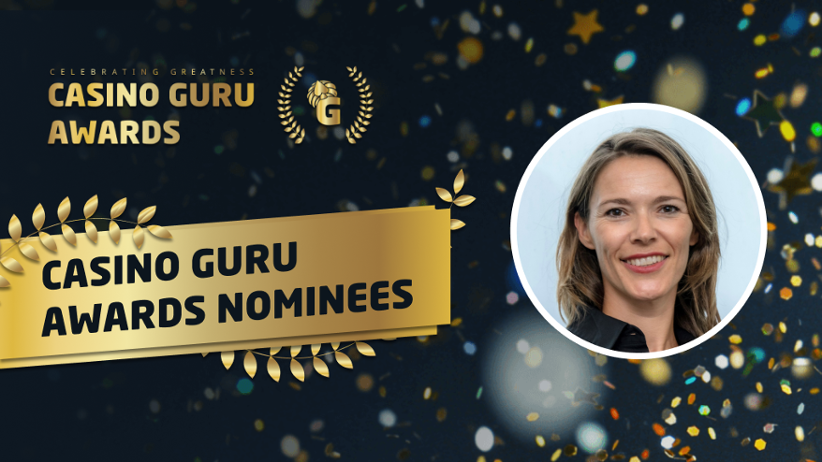 We spoke with Esther Scheepers, the Head of Responsible Gambling at Kindred Group, ahead of the Casino Guru Awards, in which the group participates as a nominee for "The Most Impactful Social Responsibility initiative."
Esther is a seasoned veteran who has committed her career to better understanding and helping address player protection measures. As part of Kindred Group, she is at the helm of a team that seeks to ensure that players experience gambling products in a fun and secure manner.
She also leverages academic research to nurture an evidence-based approach toward change in the industry and to help set up an effective operational guideline for Responsible Gambling Analysts. Kindred Group is on its "Journey to Zero," which is the group's ambition to cut the source of revenue derived from harmful gambling to 0. Join Esther on this journey as part of our conversation.
Q: Sustainability has been a core tenet at Kindred Group. Are you happy with the results your efforts in this vertical have yielded over the years and do you see room for improvement?
An important focus area within our sustainability goals is Responsible Gambling. We have publicly shared our ambition of having 0% of our revenue derived from harmful gambling. An ambition we publicly stated in 2021. Teams across Kindred work hard towards this goal and the results are going in the right direction. Whilst we were aiming to see this percentage of revenue drop faster, we believe we are on the right track to ensure a sustainable customer base.
Player protection remains a priority for Kindred, and we will continue to go over and above the expected compliance with our safer gambling tools and an increased focus on our players aged 18 to 24. We offer the self-help app "RecoverMe" free of charge to our customers in the US and the UK, collaborate with Gamban, and partner up with external consultants and initiatives such as EPIC Risk Management and QuitGamble.com. There is of course always room for improvement, and we are determined more than ever to deliver.
Q: What do you think the biggest net for the gambling industry is from Kindred Group's efforts in social responsibility initiatives?
As one of the larger gambling operators, we believe it is our duty to set the tone and emphasize the importance of player protection. We try to bring this topic into the spotlight and dare voice challenging goals such as our Journey to Zero. With transparency, collaboration, and an open discussion, we hope to inspire different stakeholders within the gambling industry and show that sustainability and a thriving business can go hand in hand.
Q: You have been hosting the Sustainable Gambling Conference since 2016. Do you think Kindred Group has been able to inspire others to follow your example and aspire to deliver bigger social value to the communities and jurisdictions they operate in?
The Sustainable Gambling Conference contributes to our aim to boost the attention to social responsibility. It provides a platform for operators, regulators, researchers, help centers, and people with lived experience, to connect and learn from one another. With many speakers from diverse backgrounds, we hope that we can inspire and create enthusiasm within the industry, to take on further initiatives that increase the positive contribution of gambling on our society.
Q: If you could change anything in the industry today when it comes to social responsibility initiatives, what would that be?
I believe that a level playground would go a long way. Further market regulation, as well as regulators offering a national blacklist for gambling exclusion, and strong intervention against the black market, would be good steps forward.
Q: Why do you think Kindred Group deserves to win "The Most Impactful Social Responsibility Initiative".
Of course, we have the advantage of our size and means to enable us to implement useful social responsibility initiatives. And we do have several such initiatives, that I believe we may feel proud of and deserve to be recognized. I think that it would be fair though, for me to express that for Kindred there is more to it than that. From the top down, there is a can-do attitude and a drive for "doing the right thing." There is a genuine interest in the well-being of not only our customers, but also our employees and the wider society. This company culture is at the core of our achievements in social responsibility.
Image credit: Casino Guru News