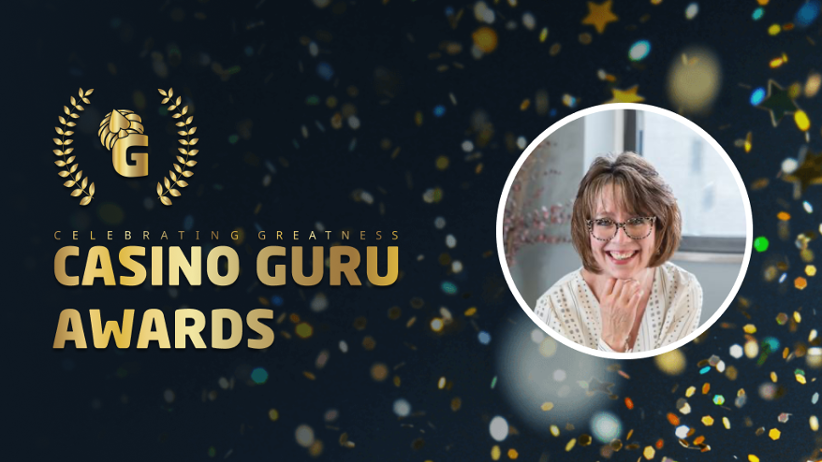 Jody Bechtold is a highly regarded gambling addiction professional who has offered and shared her extensive experience with a number of organizations and associations worldwide. Today, she is the CEO of The Better Institute and she is the co-author of "The Gambling Disorder Treatment Handbook: A Guide for Mental Health Professionals (2021)."
She has contributed to various papers and publications in her field in a bid to help better people's understanding of problem gambling and how addiction work. She has been equally important to assisting health professionals study gambling addiction better and make the necessary adjustments in their treatment methodologies to make sure they help people.
Bechtold will judge both the "Responsible Gambling Tools" and "Social Responsibility Initiative" categories and we are very happy to ask her a few questions ahead of the February 2023 Casino Guru Awards.
Q: Jody, you have spent a significant part of your life helping people understand gambling addiction. Would you say that there is a consensus today what gambling addiction is, where it comes from, and how we can best respond to it?
Yes, there is consensus today about the most common behaviors/criteria for gambling disorder: Inability to control, cut down or stop; spending more money than intended or have; needing bailouts from friends/family, and experiencing significant relationship and/or career issues. There are more behaviors, depending on the individual and the severity of the disorder.
We do agree that it comes from a variety of reasons/sources but there isn't a one explanation fits all. Mental health, trauma, impulsivity, and genetics can all be used to explain the "why" for a person.
We can best respond to it through prevention. Often, we wait until the devastation has already happened before helping. Prevention starts with the industry itself, with safer play protections and designing responsible and non-predatory gambling practices.
Q: What do you think organizations and even people often miss when they imagine gambling addiction? Do you reckon there is still a lingering stigma and lack of awareness about the mental health problem this issue really is?
General population thinks it is about willpower and control, as if someone can "just stop". People view this as "choice" when choice was marginalized long before they developed a gambling disorder. There is still significant lack of awareness, especially as we see in advertisements, commercials, sponsorships, etc. about gambling as a social form of entertainment but the gambling harms is not given the same attention.
The stigma is significant, especially since gambling help is treated differently than substance use disorders in many countries. When the governments start paying for gambling treatment at the equivalent to substance use treatment, we will begin to address the stigma.
Q: How do you feel your work has helped better the conditions that people who suffer from this problem have today? Do you think mental professionals have gained a true understanding of the problem just yet or do you feel that more work needs to be done?
My work has given people hope again that they can recover from the emotional and financial devastations and find new meaning and purpose in their lives. More and more mental health professionals are learning about at-risk, problematic, and disordered gambling. There is still more work to be done, especially in the university settings for counseling and social work education.Universities are not required to address gambling as an addiction, but they do address substance use disorders. Until there is parity with all addictions, professionals are not being adequately trained for the counseling field as compared to the fast expansion of gambling across the globe.
Q: You will weigh in on two very responsible categories in the upcoming Casino Guru Awards. Can you tell us what is it going to be that you personally are going to expect from participants?
I will be looking for the industry to demonstrate their knowledge and understanding of player protection, responsible gambling initiatives, and use of technology (AI) to guide responsible gambling behaviors before needing to detect problematic behaviors.Ideally, looking for how to build player protections like daily money limits, determining financial affordability before accepting money, etc. will be important. The industry needs to use the data they have already collected to determine protections across the board, not just for a single player.
Q: Is there a way to truly and ultimately tackle gambling addiction and problem gambling or do you think this is an ongoing battle?
It will be an on-going issue, just like alcohol. Better awareness, education and prevention can go a long way in helping people make better decisions and reduce harms with every decision.
Image credit: Casino Guru News