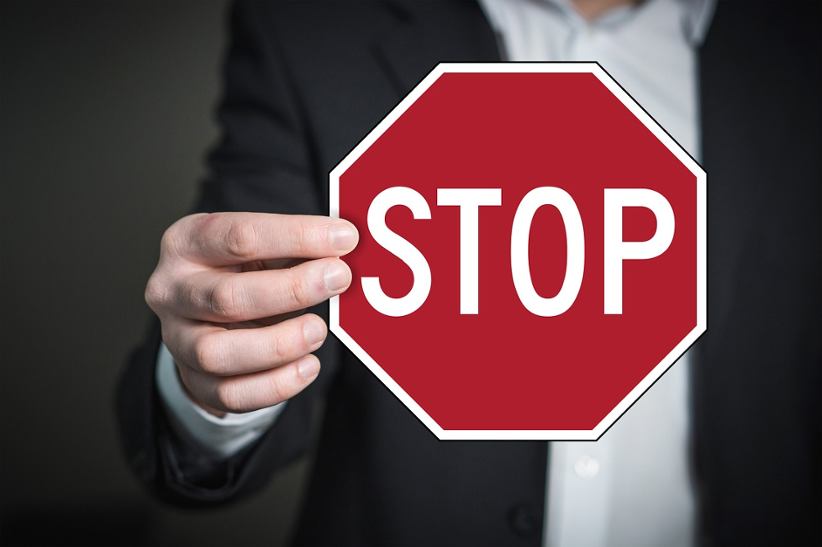 The online and mobile gambling industry globally continues to grow. Although in many locations around the globe land-based venues remain the prime form of entertainment for gamblers, the switch toward online and mobile gambling was accelerated in the last two years. This was primarily the result of restrictions implemented by many countries due to the global COVID-19 pandemic that started in the first few months of 2020.
The Online Gambling Industry Continues to Grow
As a result, many gamblers, some who even may suffer from at-risk gambling or problem gambling, started using online casinos or mobile gambling applications. In an effort to protect the users online, leading gambling operators introduced a variety of responsible gambling tools that help prevent or reduce the risk of problem gambling.
Such tools include deposit, spending and time limits as well as self-exclusion options. Some gambling companies went even further and implemented comprehensive software that monitors betting patterns and transactions of the users and raises red flags whenever an online user shows signs of problem gambling.
While responsible gambling tools can undoubtedly help many gamblers, other methods may prevent harm as well. Online gambling blockers are tools that can help many regular or even at-risk gamblers. This in turn may also help in the prevention of problem gambling. Such software tools are available for mobile devices as well as PCs. The primary function of gambling blockers is to limit the access of a user to gambling websites.
Do Gambling Blockers Work?
Gambling blocking software can be used by anyone who wants to voluntarily restrict their access to accessing gambling websites. But does that software actually work? A study, commissioned by GambleAware, the leading charity that seeks to ensure people are safe from gambling harm, reveals that gambling blocking software is effective.
The study included an independent evaluation of gambling blocking software. The assessment was completed by Winning Moves and its partners. Upon reviewing the effectiveness of gambling-specific software packages, the study found that the software wasn't able to block access to all gambling websites associated with the Gambling Commission in the UK.
However, one gambling-specific package was able to block access to 99% of the gambling websites. What's more, the tested software solutions were all able to block access to the most popular gambling websites that generated the most traffic. On the other hand, the gambling-specific software that had the lowest performance was still able to block 59% of the gambling websites and blocked all of the major gambling operators.
In addition to blocking regulated gambling operators, the gambling-specific software tested as a part of the study was able to block the users' access to offshore and illegal gambling websites. Within the study, gambling-specific blockers blocked 80-90% of those websites.
Sometimes Using One Responsible Gambling Tool Is Enough
Some participants in the survey commissioned by GamCare admitted that by using gambling blocking software alone they were able to manage or even overcome their gambling problems. Those respondents said that having such software "was enough of a deterrent to attempt to gamble online, with some saying they wouldn't even attempt to do so, fully expecting attempts would be blocked."
Focusing on effectiveness, the study found that gambling-specific blockers can help limit the access to gambling and in turn reduce gambling harm. According to the evaluation gambling blockers create a "hassle" for the gamblers. This extra obstacle served as a deterrent for some of the participants who admitted they would not even attempt to gamble.
The study identified some gamblers used the extra time factor to reconsider why they do not want to gamble. Spending more time trying to access gambling websites combined with the extra effort to go around the software ultimately pushed some gamblers away from the activity. "Sometimes software simply being installed was enough that users would not attempt to gamble using the device," reads the report.
What Are Some of the Popular Gambling Blockers?
Currently, there are plenty of available programs and applications that block access to gambling websites. In general, some applications or programs are offered for free, but others require a subscription that needs to be paid for by the user. Some gambling blockers may be restricted to specific areas but it should be relatively easy to find such an application that can be installed easily on mobile devices or even PCs. Here are some of the popular software solutions that offer blocking access to gambling:
GamBlock: powerful gambling blocking software that blocks access to gambling websites from different devices. Users that are interested in this application can easily restrict their online gambling activities. What's unique about GamBlock is that it leverages a unique system that constantly updates a website list that adds new gambling websites, ensuring the protection of the users.
Advertised as a solution that "blocks gambling absolutely," GamBlock is funded by its customer base. To sign up, users can select a subscription plan that allows them to pick their type of device, the number of devices to be protected as well as the protection period. The subscription plans offer discounts whenever a user selects protection for multiple devices.
Gamban: a flexible gambling blocking solution available for Android, iOS, MacOS and Windows. This solution enables its users to block the access to more than 60,000 gambling websites and applications around the globe. It is easy to install and grants the users access to useful resources as well as live technical support. Ensuring the safety of the users, Gamban constantly updates its block list by adding new gambling websites.
A unique functionality that Gamban offers is its option to block the access to all forms of gambling. Those forms can include casino gambling, slots, sports betting, poker, bingo, as well as social casinos. Additionally, Gamban users can select to block the access to crypto, trading platforms, esports platforms and gambling affiliates. It's important to mention that Gamban requires a subscription, however, it features different plans as well as free trials.
BetBlocker: a free solution that offers protection from accessing gambling websites. The solution doesn't require registration, nor requests the users to submit any information. In other words, people affected by at-risk or problem gambling can use this solution anonymously.
According to the application's website, the installation of BetBlocker takes only two minutes. Despite its free-to-use nature, BetBlocker offers strong protection for the users by blocking access to more than 82,500 gambling websites. A unique functionality offered by this gambling blocker is that it can be used by users all around the world and everyone can install it on as many devices as they would like to.
Combining Responsible Gambling Tools and Gambling Blockers
The study by GamCare revealed that some gamblers can choose to quit the activity as long as they have the gambling blocking software installed. However, problem gamblers or at-risk gamblers can combine the use of gambling blocking software and responsible gambling tools. Ultimately, people that suffer from problem gambling can also turn to charities, such as GamCare, or other organizations that offer support and treatment programs.
Image credit: Pixabay.com