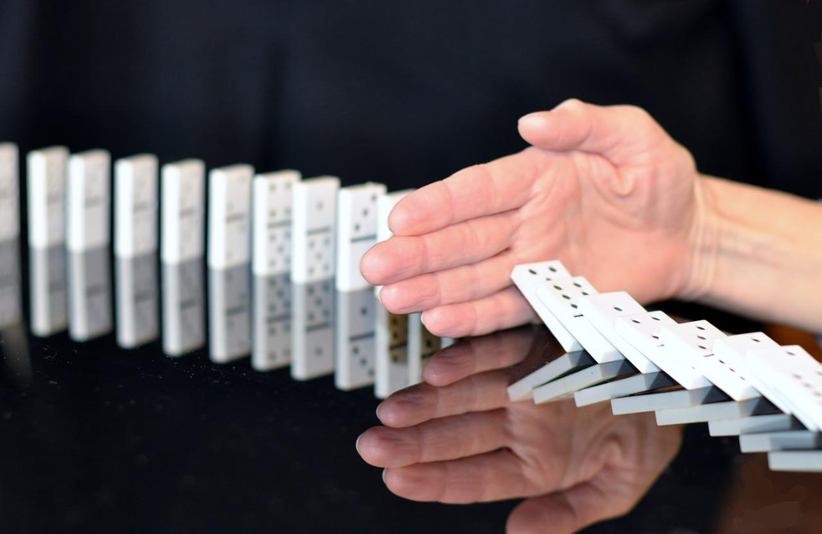 Responsible gambling tools nowadays are an inseparable part of the growing global gambling industry. With the popularity of sports betting and online casinos increasing, now, the reputable and regulated gambling operators offer multiple responsible gambling tools that seek to protect the consumers from gambling harm and keep the activity entertaining. At the same time, offering such tools enables those operators to comply with consumer protection, anti-money laundering and other regulations.
Ensuring the protection of consumers has become a strategic goal for some of the leading global gambling companies that have implemented responsible gambling as a part of their strategies and philosophies. Besides protection for gamblers online, operators also invest in solutions that seek to protect visitors of land-based casinos that may experience problem gambling, or gambling at risk.
Currently, multiple responsible gambling tools are available for gamblers online. Those tools can be separated into several categories that include: tools related to limits, exclusion and know your customer (KYC) processes. Depending on the operator, the variety of responsible gambling tools may vary. However, consumers can still select one or more tools to ensure their gambling is responsible and they are not gambling more than what they can afford.
Adhering to KYC Rules Brings Benefits to Gambling Companies
KYC isn't a responsible gambling tool, but a process that helps with responsible gambling and compliance. The KYC verification enables the operators to easily identify the individual that wants to use their website to gamble. This includes age verification, which allows the operators to verify the age of the online player and prevent children from accessing online gambling websites.
Thanks to KYC tools and efforts, operators can monitor the activity of online users and ensure compliance with anti-money laundering (AML) regulations. The monitoring system allows high-risk clients to be identified but also raises red flags for suspicious gambling patterns or transactions. The use of KYC tools brings benefits for many operators by preventing fraud and ensuring compliance which reaffirms the trust in the services they offer.
Time-outs and Self Exclusion
Self-exclusion and time-outs are popular responsible gambling tools. By self-excluding, online gamblers can choose to restrict their access to a particular online casino, poker room or sportsbook. In some cases, self-exclusion can also be applied to a brick-and-mortar casino. While in general, self-exclusion is a voluntary option, some operators or countries around the globe implement involuntary self-exclusion. This method applies to individuals who are suffering from gambling addiction, may be at risk, or have been involved in a gambling-related crime.
On the other hand, time out is an option that online players can choose to restrict their access to a gambling website. The time out can be set for a predetermined period such as hours, days, weeks, months or even years. Some operators offer the option for consumers to time out after losing a certain amount or hitting a pre-set duration for a gambling session.
Time Limits, Loss Limits and Deposit Limits Are Effective
Time limits, loss limits and deposit limits are some of the most popular, yet effective responsible gambling tools. Players that want to limit the time they spend gambling can use time limits to restrict it. For example, if a user wants to set a gambling limit of 30 minutes a day, they can do so. Once the set limit is reached, the user will be prevented from accessing the given website.
Setting a loss limit is also a popular responsible gambling tool. By setting loss limits, users can restrict themselves from losing more, once a certain threshold is reached. Without any doubt, people who suffer from problem gambling, gamblers at risk, or compulsive gamblers can benefit from using that tool and prevent themselves from losing more than what they can afford. Gamblers that set a loss limit are prevented by the website to spend more than their limit, which can be daily, weekly, or monthly.
While loss limits and time limits are helpful responsible gambling tools, the deposit limit is also a significantly important method offered by many operators. Deposit limits are used to restrict users from depositing a certain amount which can be set daily, weekly, or monthly. Once a player reaches the threshold for their maximum deposited amount, they won't be allowed to deposit any more funds for the period they have set.
Gambling Operators Must Adhere with Self-Exclusion
It's no surprise that gambling operators hold significant responsibility when it comes to offering their services. Besides offering safe, secure and fair services, operators are also on the lookout for the well-being of their consumers. This is why, whenever a gambler decides to self-exclude, the operator is obliged not to encourage that individual to gamble. In other words, self-excluded gamblers must not receive marketing content such as e-mails, text messages, or calls that push them to gamble and this is one of the duties of the operators.
There are different rules and regulations related to gambling depending on the jurisdiction where an operator is offering their services. With that in mind, if a regulator spots that an operator encouraged a self-excluded individual to gamble, it may impose a regulatory action against the operator. Such action can include a fine, reprimand, or in severe cases revoking the operator's license.
While in general, self-exclusion is available online, it can also be applied to land-based casinos. To ensure no self-excluded individuals access the casino floor, many operators use comprehensive software for facial recognition among other measures. This doesn't mean that an individual may not access a brick-and-mortar casino, but still, complements the operator's responsible gambling efforts. If a self-excluded individual gains access to a casino, often their bets, losses, or winnings may be voided. Regardless, regulatory action from the relevant gambling watchdog may follow.
Operators Can Push Users to Use Responsible Gambling Tools
Waiting for gamblers to set their limits or start using responsible gambling tools doesn't always prove to be effective. This is why some operators are using solutions that leverage real-time interaction or artificial intelligence. Thanks to such solutions, a gambling operator can interact with specific users who are flagged by the system and encourage them to start using responsible gambling tools. As there are multiple available tools, users can combine them to get the most benefit.
Image credit: Pixabay.com