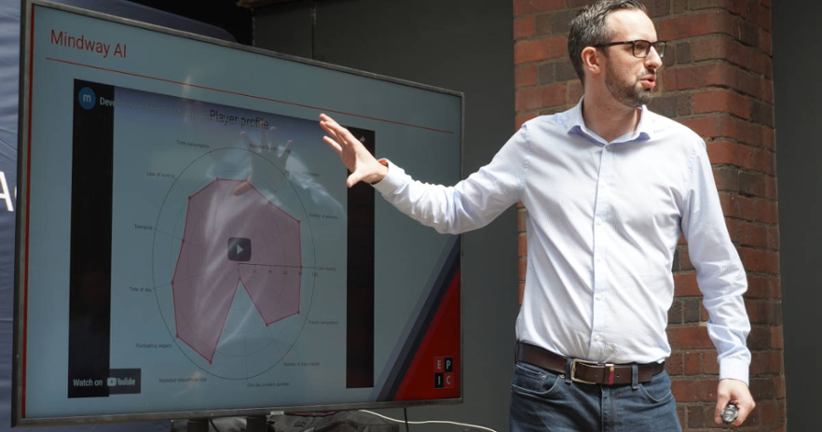 Casino Guru spoke with EPIC Risk Management Director of Safer Gambling Dan Spencer with whom we talked about how the industry can help improve safety measures for consumers. Top-tier operators seem to do a good job, but Spencer believes more needs to be done elsewhere. Regardless of a company's status, Spencer is confident that EPIC Risk Management can continue to improve the overall safety for consumers in the gambling industry by offering unmatched insight.
Q: Daniel, speaking about the issues that the gambling industry faces today in terms of player protection, do you think enough is being done to help vulnerable and at-risk gamblers?
I think that the industry is doing more today than it ever has done, but there's still a long way to go. When we look at the industry as a whole, there's still a huge disparity between operators. My concerns are not really with the top-tier operators. Those that we work with at EPIC are pushing to use the very best in identification software and analytics, meaning that they can get to customers that need interventions at a much earlier point than those who are still manually reviewing accounts or using outdated software solutions. Ultimately, we need to ensure that we educate players in the first instance, identify when things are not going well and intervene not just early on, but in a meaningful way, aiming to keep players in a safe place with their gambling, not just close accounts once it's too late.
Q: Do you see clear, unambiguous paths to strengthening consumer protection that the industry should adopt quicker and sooner?
Identifying vulnerable customers and holding effective interactions with them are really the two key pinch points in Safer Gambling right now. It's all very well having great risk assessment in the back office but if the operator doesn't have ambitions to actually hold great conversations with these customers then it'll lead to harm going unnoticed or a hugely risk-averse approach to compliance. I'd like to see all operators holding proactive interactions with their customers. We can educate players on the early signs of discomfort, ensure that they are playing for the right reasons, and encourage the use of account management tools from the start of their journey.
Q: Can you comment on this. Recently, Denmark revealed that it had around 30,000 gamblers who suffer "severe gambling problems." Do you think that this is another signal for the industry to deeply rethink how it approaches customers?
I can't say that the statistic surprises me, but also I'm not sure that a deep rethink based on prevalence is the answer. We should be doing all we can and one person with severe problems is one too many. Every time we see prevalence surveys the number changes wildly, and it's a really difficult thing to survey. I think that the important thing is that this number should not matter to the industry. It's a public health issue and prevalence is important in this context but for the gambling industry, there isn't an acceptable number of players to experience harm.
Q: Can you tell us how EPIC Risk Management has been able to help overcome this issue?
At EPIC Risk Management we focus on the prevention of harm. That means that we work in the highest risk sectors for gambling-related harm. Our work is predominately in professional sport and education, for this reason, however, we also provide safer gambling training and consultation to the gambling industry. For the last few years, we have focussed our efforts on helping top-tier operators improve their interactions with customers. We have a suite of fully accredited SG courses on how to identify, interact and evaluate in line with regulatory requirements. The unique thing about EPIC is that we were the first to use lived experience to do this and we now have 18 colleagues who are in recovery from their own experiences with gambling addiction. Our colleagues can relate customer experience back to their own journey through harmful gambling, offering unique insight. We tell these stories in live training sessions, quality assurance by listening to customer phone calls, and providing consultation in cutting-edge technology to identify harm at an earlier stage.
Q: What do you see the future of player protection is going to be? Tighter regulations or a more proactive approach from regulators?
I think the answer is probably both! This isn't really a 'hot-take', but if the industry isn't proactive enough then regulation will catch up with them. There's definitely a need for both approaches here. What we are seeing at the moment is an innovation from the biggest operators and basic compliance from the smallest. We need an industry that allows all operators to flourish whilst safeguarding customers in the best ways possible. So, I think what we will get is the big-name operators sharing best practices to help the entire industry improve. Player safety shouldn't really be a blocker to success in this industry and no operator should hold the secrets that could help the rest.
Q: Do you share some regulated operators' fears that imposing limits on betting and deposits would push people into the black market?
Largely, I see the black market threat as a bit of a red herring. However, if we start to see imposed limits at an unrealistic level with cumbersome checks in place, then actually this threat could become very real. I think the compromise would be to have affordability checks in place at different levels based on known data and work to make these checks as unintrusive as possible. Education is key here too, in the UK we are starting to see customers getting used to having to do these checks and even expecting it.
Image credit: EPIC Risk Management