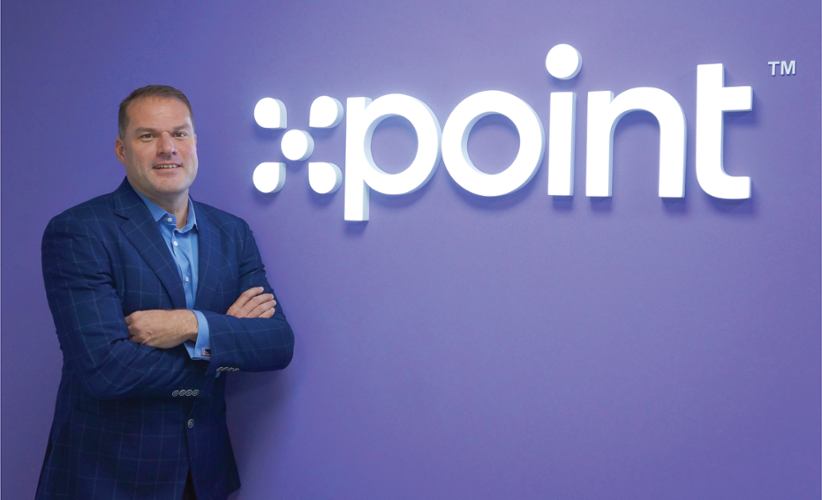 Xpoint are geolocation technology experts, specializing in the North American sports betting, iGaming and gambling industry. Xpoint provides ground-breaking geolocation solutions that ensure the company's partners can meet their compliance and regulatory obligations, and create business and brand benefits by turning the geolocation utility into an asset. Working closely with legislators, regulators, and its business partners, Xpoint is in a unique position to help solve the geolocation challenges sports betting and gaming businesses face in the 21st century. We speak with company CEO and Co-Founder Marvin Sanderson who walks us through how far the company has come since it was founded in 2019, and what we can expect from the product in the United States and beyond.
Q: Xpoint is still readying up for a launch. How close are you to this date and why is it important for you?
I'm delighted to say that our geolocation platforms are available now, and we'll be working in-market with a number of partners in the sportsbook, igaming and DFS industries in the coming weeks. We're already working with Playster Gaming, SportTrade, GridRival, Sparket and others, and we'll be announcing more in the coming weeks. Our first full partner launch, in-market, will be an important date for us, one we mark as a key step in our development. But that will be just the first of many announcements to come and we're very excited about our future.
Q: Geolocation plays a crucial role in ensuring the safety of gambling in the United States. Can you tell us how Xpoint is helping keep sports betting clean?
In very simple terms, our technology helps ensure our partners are providing their consumers with products that meet venue-specific, state, and federal regulations. That means people placing wagers online can do so in a safe and secure environment. The operators are safeguarded from fraud, and that's a benefit they can pass on to their customers – everyone engaged in the process is doing so knowing they are compliant.
Q: What challenges do you see that you think the industry has not addressed just yet, and that Xpoint may provide a solution to?
There's two ways of framing the answer to that question. Firstly, the solutions Xpoint provides to our partners ensure their geolocation needs are met – that enables them and their consumers to trade safely and securely, and prevents fraud from occurring. That's a challenge the whole industry faces, ensuring every transaction is carried out within the regulatory framework laid out at state and federal levels. Where Xpoint then goes above and beyond is how we then generate value for our partners with the data that is generated from those transactions – this is a unique benefit we provide, and one the industry sees us as leaders, turning a utility into an asset.
Q: Is there a point at which there will be too many localization experts or the market's continuous growth makes it hard for one company to offer solutions to all?
I'm obviously biased, but I firmly believe that competition is a good thing in any market. It means the companies who are truly transparent, partner-focused and deliver as they say, will stand out, no matter how many competitors there are. Monopolies are bad for the marketplace as it doesn't breed innovation, and we're confident that what Xpoint is bringing to the market will give us a platform to continue the growth we've already seen this year.
Q: Do you feel there is a better understanding of geolocation among legislators still hesitant to give greenlight to gambling for fears of cross-border gambling?
Definitely. Our relationships with regulators and legislators in each state show that they have confidence in, and understanding of, the strength of the tech that we're providing to our partners.
Q: What is one bold prediction you can make for 2022's gaming and betting market in the United States and/or globally?
I'm always hesitant about making bold predictions about the market overall, but I'll give you one insight that I think is worth exploring. We've just started working with GridRival, the motorsport sports betting startup who have cornered the market in a sports sector that continues to grow at an incredible rate, especially in the U.S.
My prediction is that GridRival is going to change the way sports betting operators view motorsports as a market sector. It's a sector that has been somewhat ignored by sportsbooks for a long time, for a number of reasons that Ross Fruin [GridRival CEO and Co-Founder] is best placed to explain, but with the announcement that Vegas will host an F1 race in 2023, and the first Miami Grand Prix is taking place in May, 2022, I think wagering on motorsport is going to be a growth area for sports betting this year, and for years to come.
Image source: Xpoint