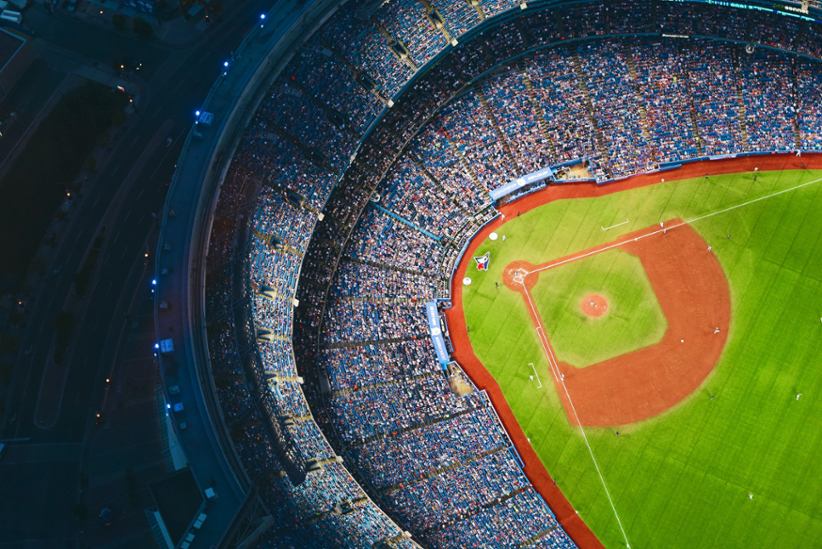 YouGov posted a detailed breakdown in a new report covering the sports betting market in the United States during the second quarter of 2022. The report focused on a quarterly comparison of the past five quarters, and the latest one, and analyzed what sports were the most wagered on.
The NFL kept historic dominance, usually followed by the NBA second. In Q2 2022, 25% of the total sports betting handle went to the NFL with 22% to the NBA. Back in Q2 2021, though, the sports betting action was split 20% to 19% for the NFL and NBA, the closest these two have been in the past five months.
Soccer was interestingly third in Q2 2022, with 16% of the action, followed by the MLB with 15% of the action. Horse racing accounted for another 13% of the betting handle, making them the most bet on sports in the United States. The report also took a look at conversion rates for several brands, offering a historic comparison.
The surveyed sportsbooks included DraftKings, FanDuel, BetMGM, Bet365, and Caesars. According to the report, conversion rates at DraftKings, FanDuel, and BetMGM have improved noticeably in Q2 2022 compared to Q3 2021.
The report also found that players who participate in gambling in states where the activity is legal are 50% more likely to actually wager on a sporting event than their counterparts in states where sports gambling is not yet legalized.
The number of online sports bettors in the legal states is naturally higher than those in non-legal states. Then again, consumers still enjoy the lottery more than they do sports betting. Since the beginning of the year through the end of Q2 2022, YouGov found that ad awareness for DraftKings, FanDuel, Caesars Sportsbook, and BetMGM has been in decline, which mostly has to do with the fact that these brands have been spending less.
The report similarly looked into other interesting statistics. For example, NFL bettors are more likely to bet online or using an app, with some 43% of the sports bettors expected to do so. Some 62% of all consumers place single bets most of the time and the majority of sports fans are interested in the available sports betting markets, not so much in the bonuses operators have to offer.
Interestingly, a big chunk of sports bettors continues to watch sports on TV, although many also explore other options, such as streaming platforms. The majority of sports fans also admit that placing a bet makes them more interested in watching the games.
Image credit: Unsplash.com