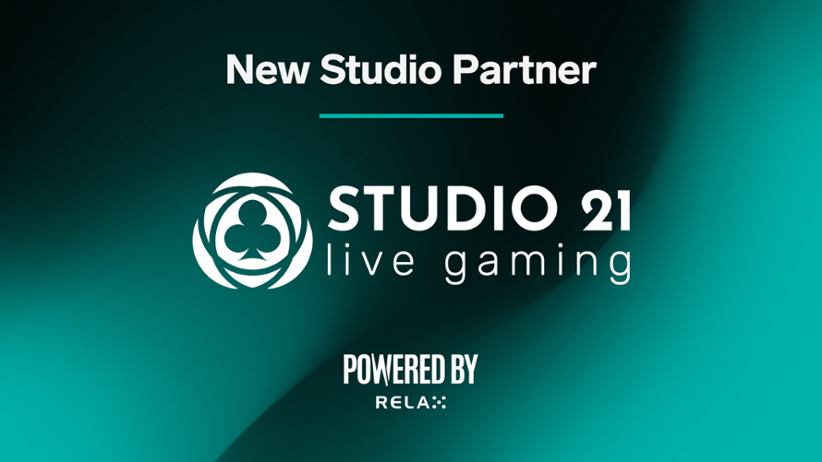 Relax Gaming has once again expanded its portfolio of partners, part of the Powered By Relax program, with the addition of Studio 21. The partnership will see the company provide Relax and the company's partners with an array of classic and brand-new games which are all broadcast from Studio 21's dedicated state-of-the-art studio based in Sofia, Bulgaria.
Studio 21 focuses on live gaming and the partnership with Relax is important to both companies. On the one hand, Relax is keen to expand its portfolio of partners across all verticals of the iGaming experience. On the other, Studio 21 is equally keen to make its presence in the iGaming market known and this tie-up is an opportunity to achieve just that.
Studio 21 is already a bit of a household name, with the company designing and delivering exceptional and cost-effective solutions for operators that are interested in market-specific live game shows and branded studio sets. Studio 21 places a big emphasis on customization, making it easier for consumers to engage and explore various opportunities across the board.
The company is also happy to be included in Powered By Relax as that would give it immediate access to Relax's ever-growing network of partners who may be equally keen to get their hands on bespoke content tailored to their specific audiences' needs by the expert hands at Studio 21. Relax Gaming Director of Casino Products Shelley Hannah confirmed that the company is constantly growing to increase its partner numbers with worthwhile additions.
"This supplier brings creativity, product flexibility and much-needed attention to the specific needs of each operator in the live casino market and we are certain the partnership will prove fruitful in the months and years to come," Hannah explained.
Meanwhile, Studio 21 President Christopher Haller was equally excited to see the deal come through. He described this development as a "major milestone" for the company and a testament to its overall ability to bring forth customized content that strikes home with operators and their brands.
He further called Relax Gaming and the company's aggregation capabilities preeminent. Thanks to this alliance, Studio 21 will be able to distribute the company's content efficiently and reach new markets. Speaking of bespoke experiences, Rela Gaming and AboutSLOTS recently announced a very ambitious project designed to design a "game of the year" slot in 2023.
Image credit: Relax Gaming