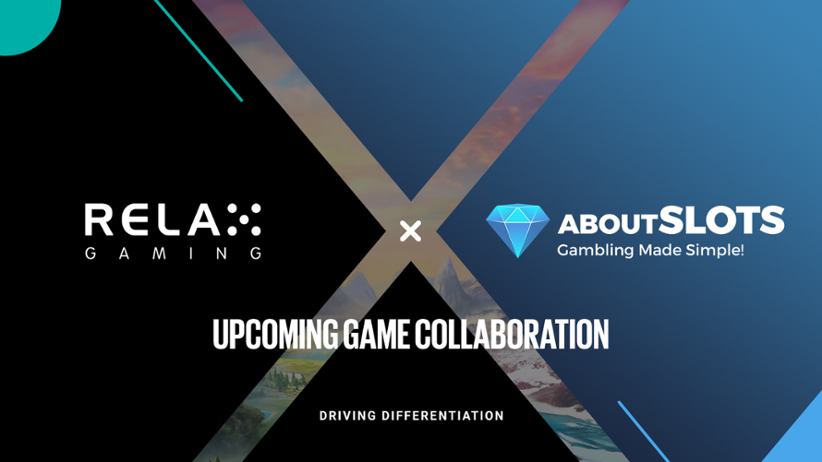 Relax Gaming, a prominent aggregator and developer of solutions for the iGaming sector, has announced a new ambitious partnership with AboutSLOTS.com, a fellow leader from the sector, with the two companies embarking on the trailblazing mission of realizing a "game of the year" slot.
AboutSLOTS is an affiliate company that will now help Relax Gaming in fulfilling its motto, which is "driving differentiation" by introducing a new game that will be player-led. The game is set to arrive at some point in July 2023 and it's a highly anticipated and custom-built slot that will see both companies vest their expertise and know-how to create the ultimate gameplay experience for consumers.
Relax Gaming's own team of developers will have access to AboutSLOTS' deep understanding of the iGaming industry and consumer behavior, helping create a slot that is tailored to the tastes of modern-day online casino players.
AboutSLOTS has dedicated a big chunk of its time to creating a variety of content pieces designed to further player understanding of the industry. Relax Gaming will have further access to the CasinoDaddy Twitch stream, which is part of the AboutSLOTS brand.
CasinoDaddy has been an interesting barometer of player tastes and audience preferences. Essentially, the stream has been able to entertain thousands of gamblers online, with the Twitch channel already amassing 181,000 subscribers along with 86,000 subscribers on the YouTube channel.
This actionable knowledge will now be put to good use by Relax Gaming, which is looking to make the most of this collaboration. Relax Gaming's CEO, Simon Hammon, welcomed this opportunity and said that his entire company was excited to be collaborating with AboutSLOTS on this new game.
"Listening to players and engaging with the streamer community has been a firm part of our strategy at Relax Gaming for years and we are proud to be building upon that with the announcement of this collaboration," Hammon added.
Understandably, the partnership opportunity was similarly welcomed by AboutSLOTS and company Co-Founder Anton Joelsson who was excited to see the brand leverage its extensive knowledge and insight into consumer behavior into a strong and dedicated gaming product.
Recently, Relax Gaming added another content supplier to its aggregation solution, with Galaxsys adding its product to a list that features more than 4,000 titles already.
Image credit: Relax Gaming