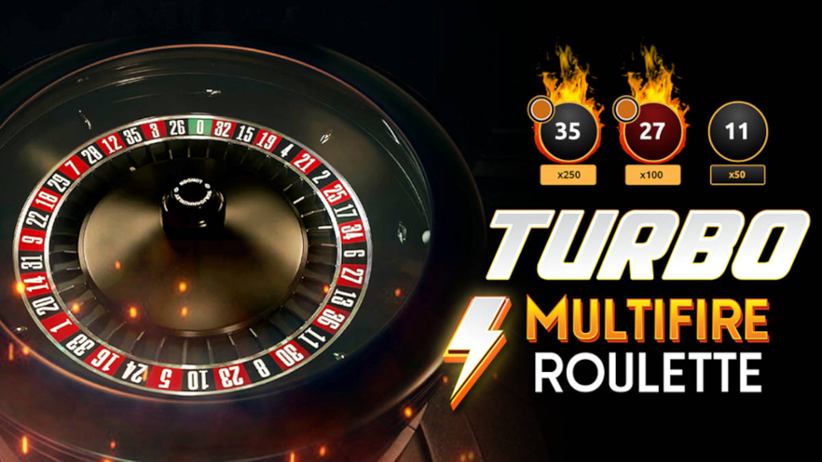 The leading producer of cinematic RNG casino games, Real Dealer Studios, announced it extended its product offering by launching a new game. The company revealed Monday it launched Turbo Multifire Roulette, a new roulette variant that fuses random prizes and short game rounds and grants players a chance for big payouts.
Shane Cotter, Real Dealer Studios' Chief Product Officer, commented in a statement predicting that the new game will be well-received by roulette fans. He explained that the chance of hitting a multiplier that can generate a huge payout brings even more thrilling experiences for the players.
Cotter added: "At the same time, Turbo Multifire Roulette caters to players who prefer a quicker tempo, with or without the bonus numbers." Last but not least, he acknowledged that the new game stands out with quality graphics and said that Real Dealer Studios expects to see the game "set casino lobbies on fire in the coming weeks."
The company revealed that Turbo Multifire Roulette is available exclusively via Games Global, a fast-growing and leading supplier for the iGaming industry. In addition to the new title, other leading content from Real Dealer is also available via Games Global, the company explained.
But what can Turbo Multifire Roulette offer to online players? Real Dealer reveals that the new title gives players a chance for massive payouts thanks to unique multiplier bonuses. After a player places their bet, blazing bonus numbers appear. Those numbers can be one to five and are generated randomly, granting a random multiplier amount. The multipliers have a range between 50x and 500x. This means that if a player places a bet on one number and then a blazing bonus appears for this number and it wins, the player collects the payout with the multiplier. The unique functionality will undoubtedly bring excitement to many roulette fans online.
At the same time, Real Dealer also offers entertainment for players that like fast-paced gameplay by making the roulette rounds shorter and removing the bonus numbers. The leading developer explained that this "turbo" gameplay "fits perfectly with the title's fiery motif, which includes flames and sparks against a mysterious, dark backdrop."
The launch of the recent title comes after only recently, Real Dealer unveiled a new Vinnie Jones Stories Roulette. Back in November, the developer announced the launch of its third title featuring the legendary soccer and movie star Vinnie Jones. The game expanded further Real Dealer's offering and delivered new and exciting experiences for online players.
Image credit: Real Dealer Studios