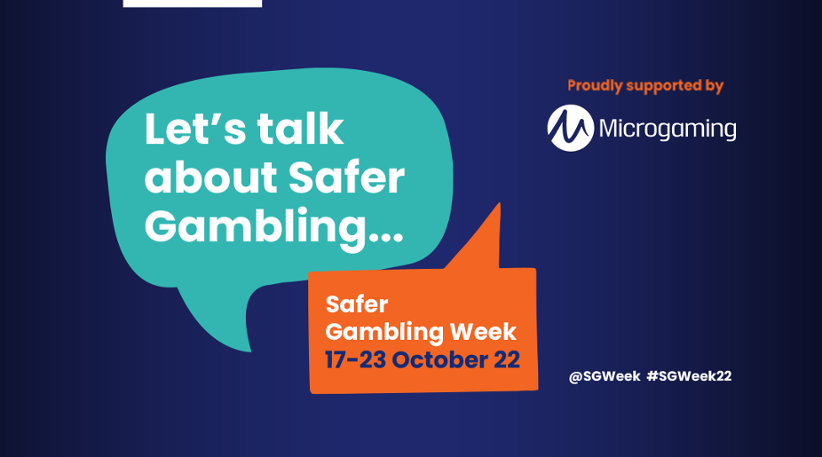 Microgaming, one of the most prominent iGaming suppliers and platform developers, has announced its full support for Safer Gambling Week running from October 17 through October 23. The organization, which is committed to building products that are entertaining as they are safe for consumers, has been a long-time supporter of various charities in the United Kingdom and beyond that aim to address problem gambling and offer consumers a better level of protection, the company shared in a press release.
Microgaming has been working through its corporate responsibility arm PlayItForward to back several organizations, including Gordon Moody, Betknowmore, Motiv8, and Anonymind. Gordon Moody is a leading expert in the treatment of gambling addiction. Microgaming recently donated to another health treatment service, Anonymind, which offers therapy courses for consumers who are struggling to keep their gambling addiction under control.
Microgaming is also backing Betknowmore, which has had a pivotal success in "spearheading new research into support systems for women." Microgaming's PlayItForward has also assisted Motiv8 financially. Motiv8 is a charity service based in the Isle of Man which is offering addiction counselling.
Microgaming CEO Andy Clucas welcomed this opportunity and said that responsible gambling has always been one of the key priorities for Microgaming. It's thanks to Safer Gambling Week that the company has the opportunity to highlight the importance of responsible gambling and thank charities that have been doing amazing work in the field of treatment and research once again.
"Importantly, people who may be struggling with gambling issues need to know there are lots of organizations who can offer support and help them regain control of their lives," Clucas said. Gordon Moody Director of Eternal Engagement Rob Mabbett said that PlayItForward donations have been helpful to continue to assist families of gambling addicts through the Comfort Fund.
Anonymind COO Andy Atha confirmed that the PlayItForward funds this year have helped at least several people who received the necessary treatment options. Betknowmore Head of External Affairs Matt Smith welcomed the continued collaboration with Microgaming and PlayItForward and said that the funds have been helpful to continue tackling problem gambling and how it impacts female gamblers.
Responsible gambling is one of the main categories of the upcoming Casino Guru Awards which will focus on distinguishing the best gambling firms in the industry across a myriad of criteria. The full information about the Casino Guru Awards can be found here.
Image credit: Microgaming