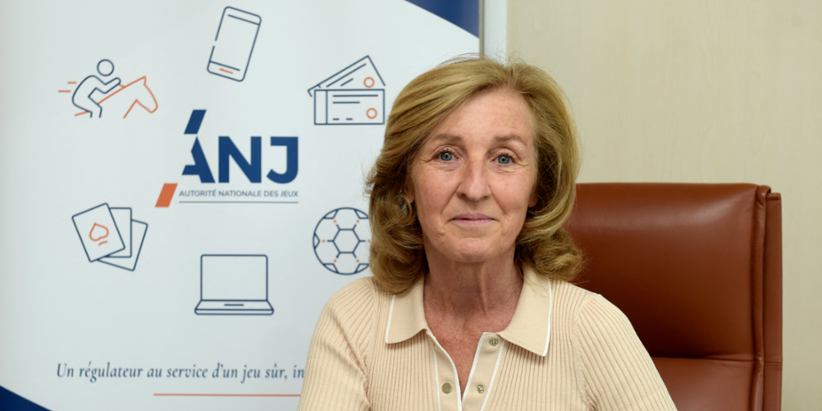 French gaming regulator L'Autorité nationale des Jeux (
ANJ
) has been given the
authority
to
block
all unlicensed gambling
websites
from operating in France, regardless of whether they advertise to French customers. This is a
step
forward
for the recently-formed body, which now has
greater autonomous control
over what is and isn't permitted in the country's online gaming segment.
The "Law for the Democratization of Sports in France," signed last week, deals mainly with access to sports, but also includes a number of measures to combat gambling manipulation. These include clauses enabling the regulator to take action against the unlicensed betting market.
Under the law, the ANJ can issue blocking orders against any website that makes gambling accessible to French customers without a license.
The president of the ANJ may issue to any company whose online gambling services are accessible on French territory after receiving a formal notice to cease such activity. This warning letter requests the addressee to cease its operations and invites it to comment on the action within five days.
If the five-day period ends and no response has been delivered, the regulator can order Internet service providers and search engines to take all reasonable measures to prevent access to the site(s).
A handful of unlicensed platforms that targeted French customers have already been blocked by the ANJ. It has blocked more than 250 websites in total, but the names of the sites have not been revealed.
Last year, the ANJ created an exception to this rule when it stated that it would block the websites of Stake.com and Cbet due to their popularity, which made it necessary to warn users about the hazards of using these unlicensed options. According to the ANJ, this regulation will assist it in meeting its goal of decreasing unlicensed gaming by 2022.
According to the law, the ANJ is required to collect and examine all reports of suspicious bets placed on websites permitted in France. This has been going on since 2016, according to the regulator's president, Isabelle Falque-Pierrotin.
The ruling comes as many European markets boost up enforcement against unauthorized websites that do not target users from specific nations. Unlicensed operators have been forced to block all Dutch consumers in the Netherlands, while the Swedish Ministry of Finance has requested the same.
The ANJ also recently unveiled an action plan to better regulate the advertising practices of gambling operators. It will develop "guidelines" and "recommendations" to prevent excessive gambling and the protection of minors.
The regulator is committed to better address these practices in view of the "strong and unprecedented advertising pressure of betting operators that accelerated in 2021." In particular, advertising was taken to a new level during the Euro soccer competition in June and July of last year.
It may ultimately impose sanctions in the event of a breach of the rules it lays down. The authority wants to define clear rules, which will be "fully operational" on September 1, before the World Cup in November and December. They are "flexible legal tools" adapted to a "very fragmented digital environment," says Falque-Pierrotin.