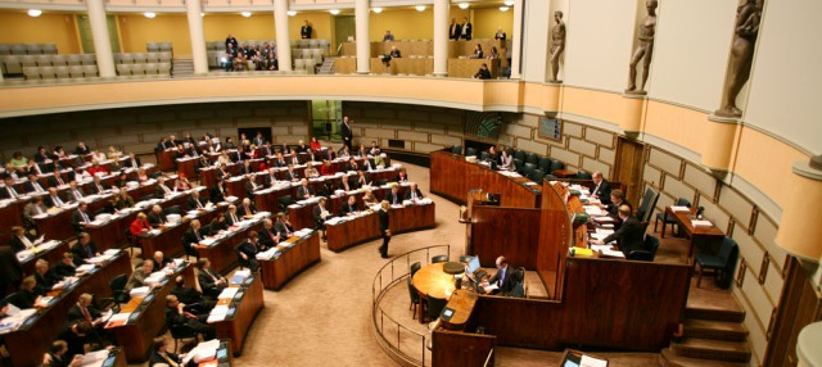 Suomen eduskunta, the Finnish Parliament, has approved the country's Lottery Act on its first reading. This act tightens controls on offshore operators and provides additional protections for Veikkaus' monopoly.
The act includes reforms that include payment blocking for operators other than Veikkaus.
Mandatory identification, which was introduced earlier this year to Veikkaus slot machines, will now be extended to all forms of gambling. This will be in effect by 2024.
The revised Lottery Act would also affect marketing regulations. Advertising of gambling games, such as slots machines, which are particularly harmful, would be prohibited.
The payment blocking provisions were controversial. However, Finland's Constitutional Committee claimed that they were unconstitutional.
The Administrative Committee suggested that the bill should have included an inquiry about what it called the "practically broken monopoly system."
Payment blocking should be used only for payments to operators and not for player transactions, according to the committee. The committee also suggested that Veikkaus' contribution be transferred into Finland's general budget pool and not earmarked for specific causes.
The bill was then approved on the first reading after these amendments. The bill will need to be passed in second reading before it is sent to the president of the country to become law.
Maarten Haijer, the secretary general of the European Gaming and Betting Association (EGBA), was largely critical of the bill. He criticized payment blocking as an attempt to preserve Veikkaus' monopoly, even though consumers are looking for alternatives.
He said that the introduction of PSP blockings was an implicit admission that many Finnish gamblers prefer other websites to those of the state-run monopoly. There are many reasons they do this, including better betting odds and greater variety and expertise in the products, to name just a few.
Haijer added, "In the online world, consumers vote with their feet and that is why we will continue to encourage the government to rethink, rather than reinforce, the country's online gambling monopoly model and advocate for the benefits of establishing a well-regulated, multi-licensing model for online gambling in Finland."
When it comes to gambling, Finland is the most unpopular country in Europe. It could create a strong, well-regulated market but prefers to let gamblers travel outside of its borders.
Payment controls may also be illegal. Even Finland's parliament recognized this. However, this minor detail hasn't stopped some legislators from pushing the idea forward.
Veikkaus has held a Finnish gambling monopoly for more than seven decades. The country has not learned any lessons over the years. A monopolistic market is characterized by poor performance and lackluster competition.
The Lotteries Act will be in effect as of January 1, 2022. The payment blocking mechanisms won't be implemented until one year later. This could allow regulators and lawmakers enough time to study the issues and make changes.