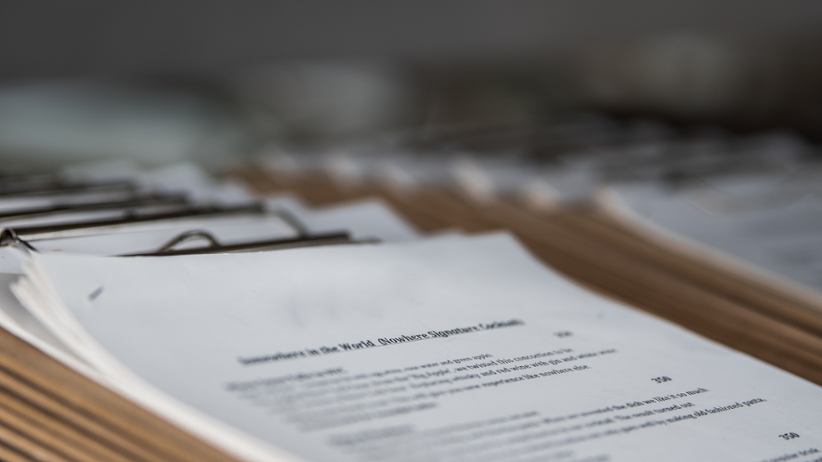 Many are expecting the White Paper, which will set the new laws for the gambling industry in the United Kingdom, to arrive this week. And yet, no official confirmation has come from the Department of Digital, Culture, Media, and Sport. Last week, DCMS issued a cryptic update in which it assured that the document is being worked on.
The DCMS denied rumors that it may be releasing the draft this week, however. This is a direct response to Gambling Business Group, a body of stakeholders, who predicted that the arrival of the much-anticipated White Paper to be imminent. As it turns out, it's not.
Instead, the DCMS is in the process of pre-publication, which means that crucial input will be needed before the draft can actually be put for a broader debate. Government officials and lawmakers will have the opportunity to take a look at the document through various governmental agencies and branches.
Amendments will be handled internally as well. However, once the draft is sent out to the government for an overview, there will be a one-week deadline for the input to arrive. After this, the DCMS will move ahead with the remainder of the process.
The White Paper has been a long-anticipated document that will enable lawmakers to act on empirical evidence and issue a new set of recommendations for the gambling industry in the country. Gambling Act 2005 was passed at the very dawn of gambling, but the industry changed significantly ever since.
While for the better part of a decade, the UK Gambling Commission pursued a hard stance against offenders, issuing hundreds of millions of British pounds worth of penalties, this has not changed the core principle and market strategy, which remained almost too heavily focused on player acquisition.
Things began to change in 2017 and then 2018 when the fixed-odds betting terminals (FOBTs) were subjected to heavy criticism over the manner in which they enabled players to stake and burn through huge piles of money without taking into consideration a potential problem with that behavior.
Following the reduction of the maximum betting stake at FOBTs to GBP2 from previously GBP100, the broader topic of market regulation and overall consumer safety was broached. What followed was a rapid shift was a painful couple of years during which the industry and lawmakers butted heads.
Most stakeholders assured that they are prepared to do as they are told, but urged the government to take into consideration their input as it would prove valuable in creating and passing policies that truly protect consumers and close loopholes while factoring in their interests as well, which is ultimately the customer's.
Until the DCMS releases the White Paper, whether this is going to be this week, next, or later, speculation is what everyone not privy to the matter has to offer.
Image credit: Unsplash.com