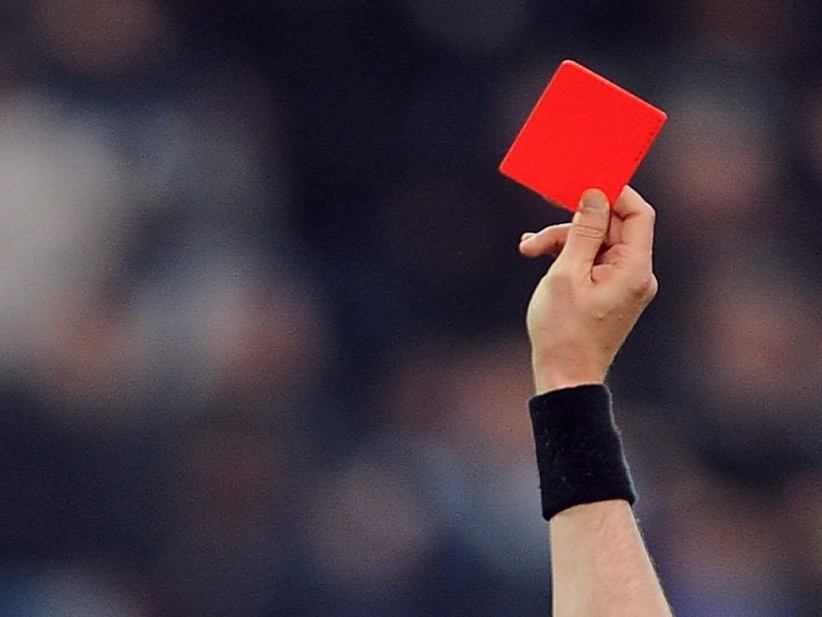 Sportradar has reported an
increase
in potential
match-fixing
incidents for 2021. The sports data company's Universal Fraud Detection System (
UFDS
) recorded
903
instances in 2021 of "
suspicious
gambling
activity
." This is the
highest
number recorded in its
17-year
history.
Sportradar's "Betting Corruption & Match-fixing In 2021" report highlights the suspicious match across 10 sports spanning 76 nations. The level is an increase of 2.4% from the previous record of 882 suspicious matches in 2019.
One in every 201 soccer matches generated suspicious alerts. Notable is the high number of suspicious matches in September and October, with 105 and 104, respectively. This coincides with the beginning of the traditional soccer season.
Match-fixing was reportedly a significant problem in lower-league soccer leagues. It was found that half of the suspicious cases in domestic leagues were from the third or lower tier, which includes youth soccer.
Sportradar's UFDS flagged one in 384 esports fixtures, and basketball was close behind with one out of 498 games.
Andreas Krannich, the Managing Director at Sportradar Integrity Services, stated that there is no quick fix to match-fixing issues. The industry will likely see more suspicious matches in 2022. The threat of match-fixing has increased as the market developed.
He asserted, "Now, would-be corruptors take an increasingly direct approach to match-fixing and betting corruption, with athletes messaged directly via social media platforms. We can take what we observed in 2021 and ask ourselves as fans of sport, what lessons can we learn?"
Bet monitoring and intelligence gathering have been shown to result in sanctions against match-fixers. In the long-term fight against match-fixing, preventative measures such as the education of athletes and other stakeholders are crucial.
Sportradar explained that the record number of alerts for betting coincided with an increase in betting turnover. This "exposes the serious threat match-fixing poses to the integrity and fair play of all global sports."
The company reports that the global betting turnover reached €1.45 trillion ($1.57 trillion), with €165 million ($179.2 million) in match-fixing profit.
Sportradar has reaffirmed its commitment to integrity in global sport despite the increase in suspicious matches last year. It has worked with its partners to support 65 sanctions. These include 46 sporting sanctions, 15 criminal penalties and four that were both criminal and sporting.
It said that the measures were taken in 11 countries, including tennis and soccer, and that eight athletes were given lifetime bans.
Sportradar is just one entity focused on integrity in sports. The International Betting Integrity Association (IBIA) is another, and it just added the Canadian Gaming Association (CGA) to its organization.
The CGA has signed a Memorandum of Understanding (MOU) with the IBIA to create a framework for collaboration between the two organizations. Both parties have signed the MoU to establish a closer working relationship regarding integrity issues. This will help to protect Canadian casinos and sports betting, as well as consumers, from corruption.
The IBIA represents many international and national sports betting operators around the world. It monitors $137 billion worth of betting transactions each year. The Alcohol and Gaming Commission of Ontario recently accredited the organization in Canada.
The CGA will collaborate with the IBIA on several projects. These include the detection of suspicious betting activity, using detailed market data for investigation and punishment of corruption; developing education activities that protect the integrity and players of events, ensuring customers use legal gambling channels and supporting other organizations to prevent fraud.