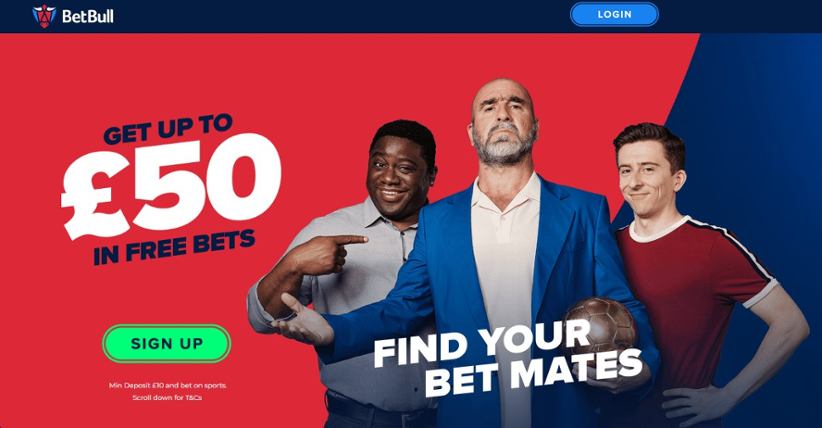 Social betting platform BetBull has announced that it is suspending all bets after June 24 and officially shutting down on July 3 this year. The announcement came out of the blue and it marks the end of a five-year journey. The company, which once prided itself on its credo, #NeverBetAlone, will leave many fans deprived of the opportunity to share in the social betting joy.
BetBull officials have given no specific reason as to what has necessitated the shutdown. Some already speculate that it has to do with the far more challenging market environment, growing regulatory pressure, and the availability of real money betting platforms that feature social and free betting experiences already.
The statement released on the website confirmed that no new wagers will be accepted or settled after June 24 while the website will be shut down on July 3. It's by that deadline that customer funds ought to be withdrawn. Failing that, BetBull will focus on processing manual withdrawals at the request of customers.
This means that BetBull customers will have to contact support and place a request. Active bets will also be voided and the stakes returned to their owners. BetBull did try to resuscitate interest in its own offer by turning to Eric Cantona, a well-known legend in Manchester United and world football.
However, those efforts have come short of succeeding in significantly raising BetBull's profile. The website has mere 14,700 followers on Twitter. BetBull has been trying to popularize its product offering over the years. The company was pushing on for all sorts of features across the many updates it introduced in the five years of business, but not many caught on.
Wynn Resorts eventually was able to hold a significant share of the company, but even the entertainment company's digital division expressed serious doubt about whether everyone could compete in the online betting space.
BetBull did attempt several prominent partnerships, including one with Stephen Power and one with Ray Parlour and Darren Bent. None of these partnerships were actually able to sway more people to join the unique social experience that BetBull did offer.
BetBull was founded in 2015 and was hoping to completely transform social betting experiences. The company is also licensed by the British Gambling Commission. An inundation of companies offering social betting experiences on top of their real money wagering options has no doubt had a say in BetBull's decision to close.
Image credit: BetBull