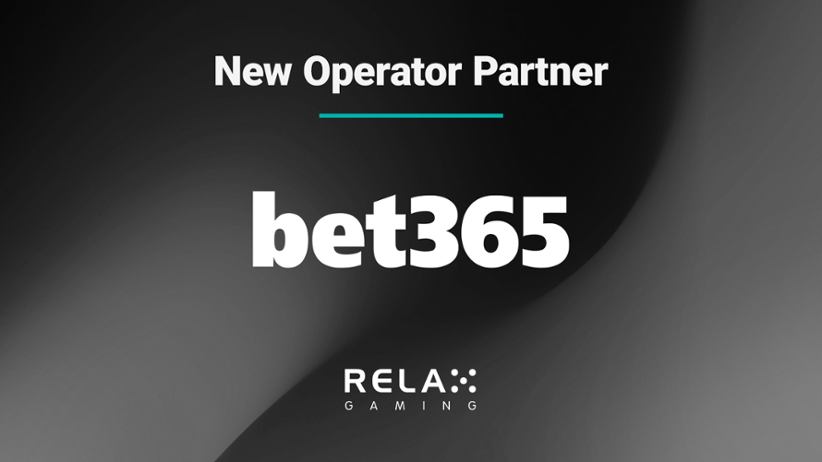 Relax Gaming has signed a partnership with bet365 and will deliver a range of its own and partner products to the popular British bookmaker. As a result, Relax is going to launch with Money Train 2 and third-party iGaming portfolios on bet365. The sports betting operator has long been building up its iGaming offer and will continue to do so in this latest content injection by Relax.
Bet365 and Relax Gaming have come to a mutually-beneficial arrangement, as bet365 operates in dozens of markets around the globe. The company has iGaming licenses in many but has not been building up too aggressively in this vertical. This is about to change as Relax Gaming features some 4,000 online casino games.
They are all regulation-ready and easy to integrate on the spot. This gives bet365 complete freedom to pick and choose from highly-successful titles that have been able to achieve recognition and tempt players into playing. Relax Gaming is also an award-winning company that is recognized as a standalone developer, an aggregator, and more.
Bet365 can indeed choose from the 50+ developers that are featured in Relax's Powered By Relax and Silver Bullet partnership programs which have been highly popular with new and existing operators. Essentially, these partnerships can get a casino quickly on its feet by bringing some of the world's best content available.
Bet365 is understandably looking to push into new gambling experiences, having spent a very long time focusing on sports betting products alone. As such, the company now wants to refocus its efforts on bringing more iGaming content.
Thanks to Relax Gaming, this is now a reality, as confirmed by Relax Gaming CCO Nadiya Attard. Attard said that the bet365 brand has achieved global recognition that needed no introduction. It's touted as one of the biggest operators and the company is happy that it can help it build up the iGaming offer.
"The operator has a famously in-depth understanding of its player-base and consistently has an impact on the market through innovation and a high-quality offering. As a result, we are delighted the brand has chosen Relax to enrichen its offering even further," Attard concluded.
Relax Gaming has been in the news recently. The company has confirmed that it will be launching with more suppliers of iGaming content. Relax Gaming also launched in the Italian market with PokerStars, positioning itself as a content provider in one of the most dynamic if somewhat strictly-regulated markets in Europe.
Image credit: Relax Gaming