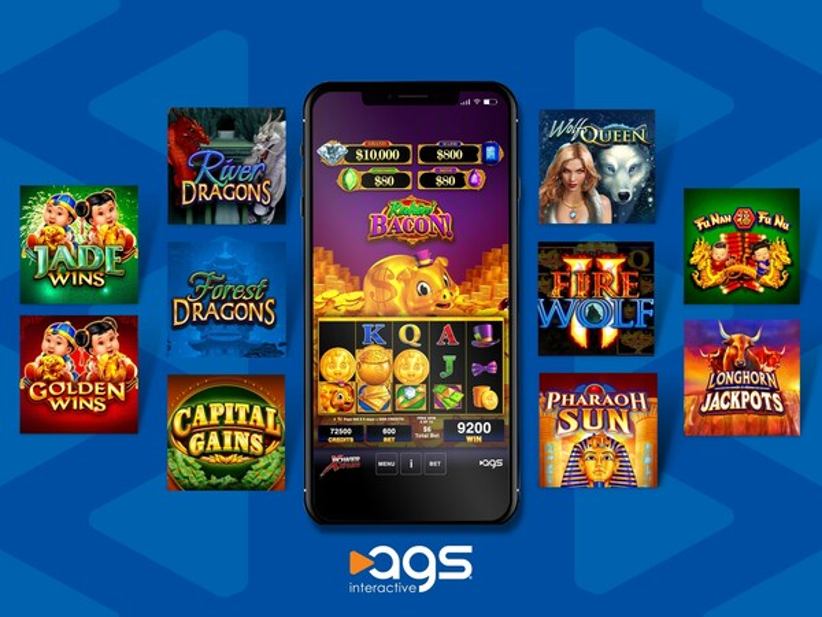 The leading provider of innovative slots, table games and interactive titles for the growing online and land-based gambling industries, PlayAGS, announced a new partnership with Caesars Sportsbook and Casino. Announced Tuesday, the new content partnership will see the famous operator benefit from AGS games.
Per the new deal, the company agreed to provide Caesars access to its high-performing online titles. Thanks to the new content partnership, Caesars will boost its real-money gaming (RMG) operations. At the same time, the deal helps expand the leading content provided by AGS.
Under the terms of the new collaboration, Caesars Sportsbook and Casino players from major markets such as Pennsylvania and New Jersey will be able to access AGS' leading slot games.
Overall, the collaboration will bring more than 30 games that are proven hits from the leading developer. Such titles include the famous Tiger Lord, Gold Wins Deluxe, Capital Gains and Rakin' Bacon! games, among other top-performing titles from AGS.
In a statement released on January 24, 2023, Mathew Sunderland, Caesars Digital's Senior Vice President of iGaming, said that the company is delighted to expand its offering and add leading online casino games from AGS. Finally, Sunderland said: "We anticipate this new content to be popular among our players given its successful track record for performing well both online and in brick-and-mortar casinos."
Gary Hardy, AGS' Senior Vice President and General Manager of Interactive, added: "We are absolutely delighted to have the opportunity to deepen our relationship with Caesars, one of the world's most high-profile casino brands."
The company's Senior Vice President and General Manager of Interactive added that its content has a track record of delivering strong performance. Moreover, Hardy predicted that the deal will help solidify Caesars' leadership position within the RMG market in North America. In conclusion, he said: "Over the coming months, we look forward to expanding across more markets with one of the gaming industry's preeminent brands."
Besides boosting Caesars' offering, the collaboration benefits AGS as well. The latest content deal expands further the reach of the company's leading titles and complements its growth on a global scale.
AGS has a constant focus to offer entertaining and engaging experiences for any type of player. Although the company has a strong bond with Tribal operators, the popularity of its content and customer-centric approach helped it become a leading supplier for commercial gaming companies as well.
Image credit: AGS