Casino Whales: The Most Famous Casino High Rollers in the World
There's rich and then there's rich. High rollers, sometimes also referred to as casino whales, are prominent and wealthy individuals who are known to bet large sums of money in some of the best high roller casinos in the world.
Whale gambling is seen as the most valuable in the eyes of the casinos, and many VIP casino rollers enjoy special treatment and benefits one wouldn't even dare to dream of. These include free stays in the most prestigious hotels in the world, all expenses paid, gift cards and other complimentary items worth hundreds of thousands of dollars, and even new Rolls-Royces for personal use. Simply put, the more money you spend, the bigger the perks you get.
This article looks at some of the world's biggest and most famous high rollers and uncovers the stories behind their rise to gambling stardom – and, in some cases, the tragic falls that followed.
Table of contents
Don Johnson: The blackjack whale who didn't need card counting to beat the dealer
When he managed to win $15 million from multiple Atlantic City casinos during a single streak of blackjack, very few people believed him when he said he didn't use any card counting to beat the dealer. But Don Johnson was no card counter. Instead, he used the principles of probability to calculate when the odds were in his favor. And once he knew he had a better chance at winning than he did at losing, he took advantage of it, becoming one of the biggest gamblers in history.
It's no news that high roller casinos offer lucrative perks and benefits to VIP players in order to lure new casino high rollers into their flashy establishments. But, as Johnson noticed, some of them started to offer a bit too much. Struggling to maintain the revenue stream seen in the years prior to the big recession in 2008, many casinos were forced to make the high roller benefits and perks more enticing than ever before. In fact, their desperation was so big that many high roller casinos started to offer incentives that put them into a serious disadvantage and allow casino high rollers to dictate their own terms of play.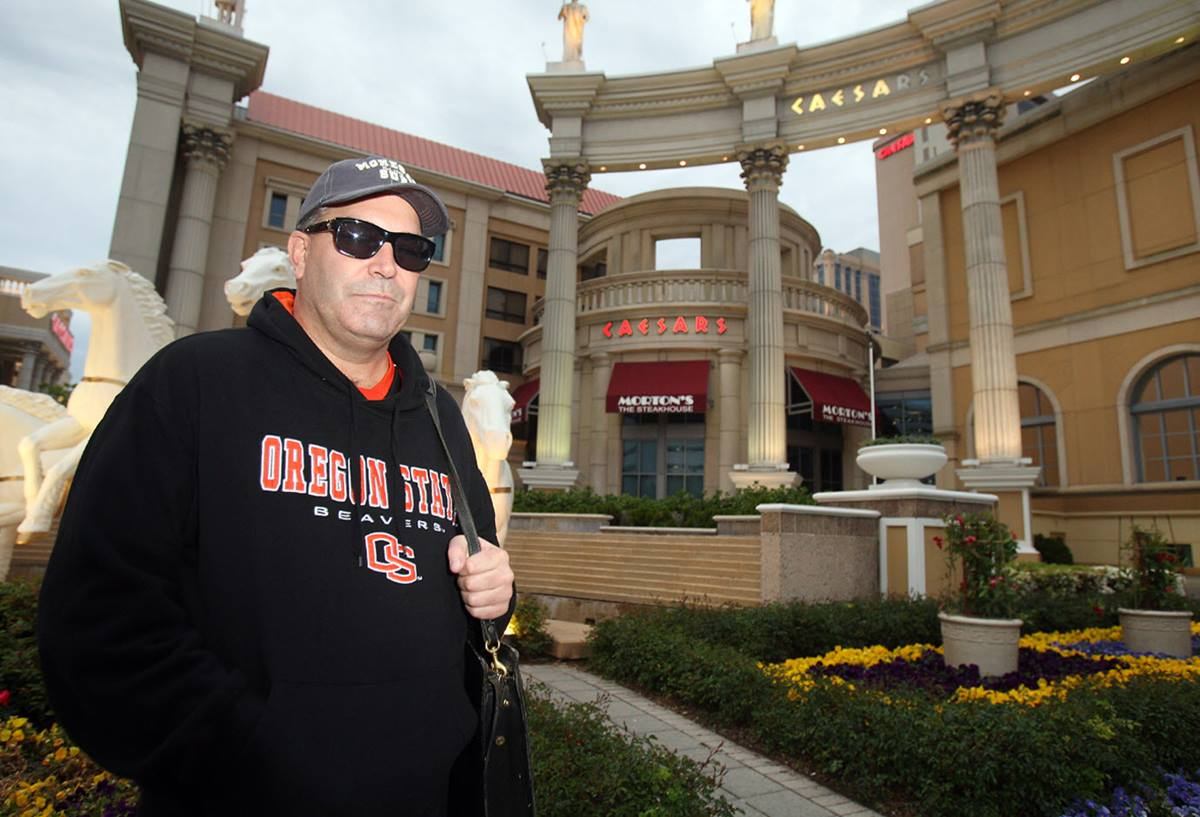 However, the key to Johnson's success wasn't what happened after the game started: it was the negotiations that happened before that. Here's a rundown of the rules he negotiated:
Stand on soft 17 (S17) – If the dealer got an Ace and a 6, they had to stand and were not allowed to take another card. This meant that if Johnson got anything above 17, he automatically won the round.
Double on any first two cards (DOA) – Johnson was essentially allowed to double down (double his bet) on any two cards, including doubling after splits (DOS).
Split (SP) – A player is usually allowed to split when their initial 2 cards are of the same value. In Johnson's case, he was allowed to split his cards into 4 different hands, providing that the 2 new cards added after the initial split would create another set of cards with the same value. This is fairly rare and doesn't happen often, but in Johnson's case, the rule has proven to be very important: during one of his games, he actually managed to play with 4 hands, each consisting of a single eight – which he managed to turn into $800,000 in profit.
Late surrender (LSR) – This allowed him to give up on his hand AFTER the dealer checked for blackjack and still get half of his bet back.
Resplit Aces (RSA) – Some casinos only allow players to split Aces once, but Johnson was allowed to resplit his Aces, which gave him yet another advantage over the casino.
Maximum bet – For this high roller blackjack, a maximum bet of $100,000 per table was applied.
Rebate on losses – A 20% rebate on all losses, if he lost $500,000 or more, was given to him by the casino.
Show-up money – Johnson would get $50,000 just for showing up on a given day.
All these special rules essentially decreased the casino's house edge to just 0.263% – compared to the typical house edge of around 2% when playing with basic strategy for blackjack – making this set of high roller blackjack unforgettable for Johnson.
Given the odds, he was expected to win roughly 50% of the time, meaning that if he won $500,000 on a given day, Johnson was allowed to keep all of it. The trick is, if he LOST $500,000 on a given day, he only had to pay $400,000, given his 20% rebate. This is just one example of how much of an advantage the casino has unknowingly created for Johnson, who took advantage of the post-recession desperation of American casinos and went on to win $15 million in a span of four months during 2009-2010, forever making the history as the blackjack whale who didn't need card counting to beat the dealer.
Fun fact: Johnson has admitted to having deliberately caused dealers to make smaller or bigger errors, which led to them substantially increasing his winnings on certain hands.
Zhenli Ye Gon: The drug trafficker who was just "minding his own business"
Zhenli Ye Gon was a Chinese-Mexican businessman famous for using his company, Unimed Pharm Chem, to import ephedrine and pseudoephedrine, two common chemicals used in pharmaceuticals, from Chinese labs to Mexico to fund the local drug cartels. How? Well, apart from pharmaceuticals, the two imported chemicals are, as it turns out, also essential for making crystal meth…
Besides having $205 million seized by local authorities during what is now known to be the biggest drug cash raid ever, Zhenli Ye Gon is also believed to have lost over $157 million in Las Vegas Sands casino playing high-stakes poker, also known as whale poker. Given his questionable background, many believe that the only reason Ye Gon used to be a whale in poker, and one of the biggest casino whales in the world in general, was to launder his drug money. Money laundering in gambling is a fairly common practice: fraudsters exchange dirty money for chips, play for some time, and then cash the chips out, getting "clean" money in return.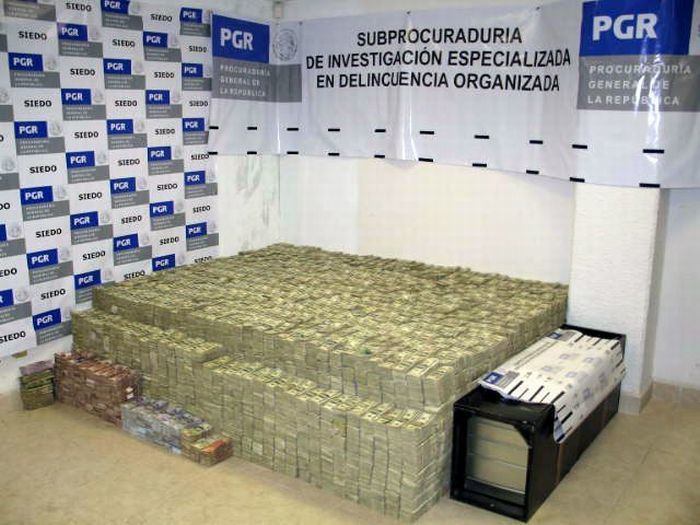 Ye Gon was arrested in the USA in 2007 on suspicion of drug trafficking and money laundering and remained incarcerated there until 2016, when he was finally extradited to Mexico, a move he was fighting hard against ever since his arrest in 2007. What's more, the Las Vegas Sands casino faced charges for failing to report the suspicious transactions made by Ye Gon. The casino reached a settlement with the US Department of Justice and agreed to pay the US government $47 million.
Zhenli Ye Gon remains in custody in Altiplano maximum security federal prison on account of multiple different crimes, sharing the same prison as the notorious El Chapo, famous for once escaping through an underground tunnel that was dug right into his cell.
Fun fact: Just last year, in May 2022, Zhenli Ye Gon's ex-wife, Tomoiyi Marx Yu, was released from prison after having to serve 15 years on account of various serious crimes, including money laundering, organized crime, and possession of weapons.
Bill Benter: The mathematical genius who cracked the horse racing code
Not many famous gamblers in history manage to get blacklisted from all casinos in Las Vegas by the age of 27, but Bill Benter is one of them. Setting out on a seemingly impossible mission, to beat the game of horse racing, this man started his gambling journey by playing high stakes blackjack in Las Vegas after being inspired by Edward Thorp's masterpiece Beat the Dealer.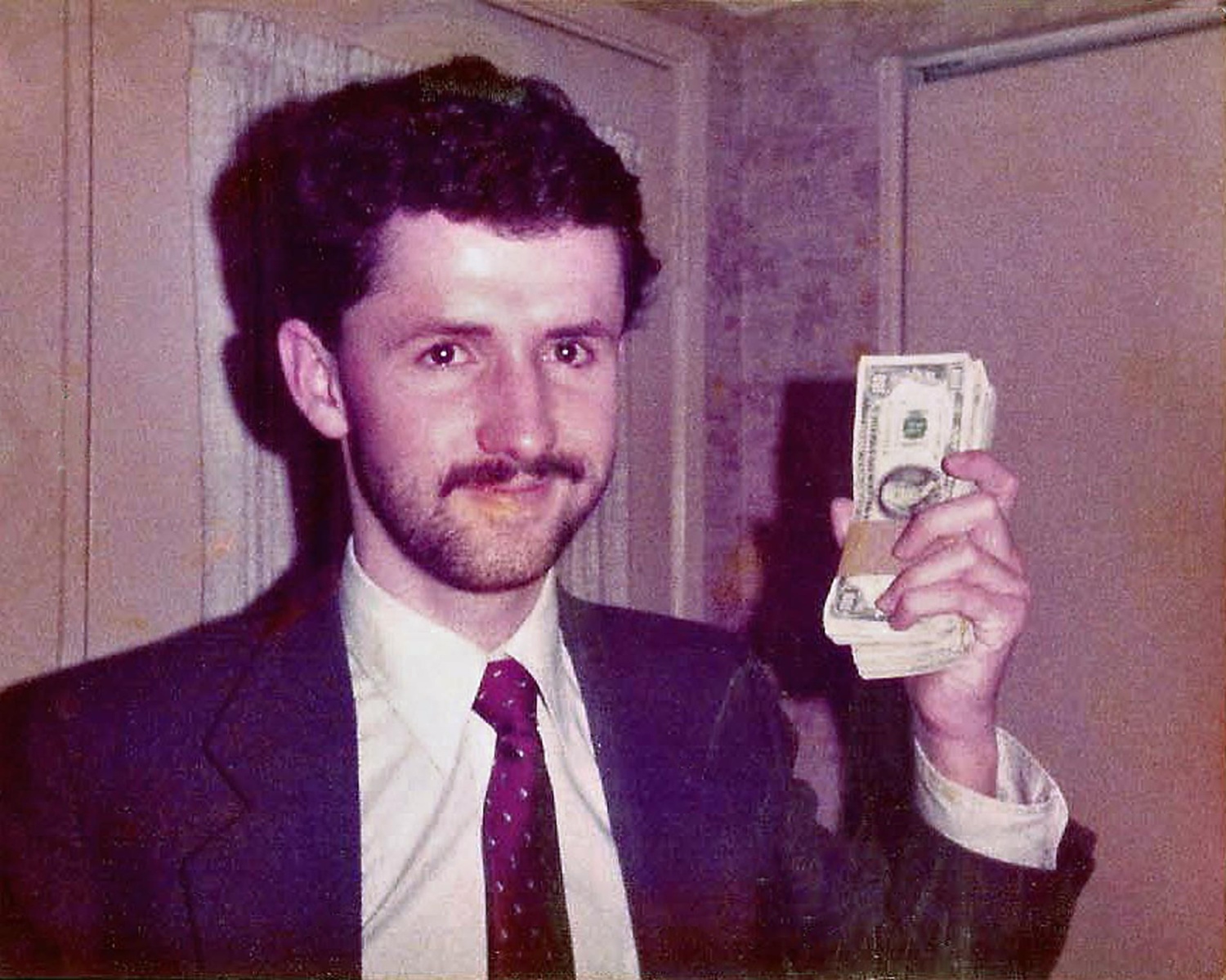 Not long after, Benter joined a professional card counting team led by Alan Woods and began his journey of a professional card counter. The career was short-lived, though, as the team got banned from all casinos in Las Vegas in 1984. Forced to find a new game to "go all-in on", Benter decided to take on horse betting. Determined to find a way to beat the game, he carefully studied hundreds of papers and research material and finally found what he was looking for… an academic paper titled "Searching for Positive Returns at the Track: A Multinomial Logit Model for Handicapping Horse Races."
The idea of the paper was simple: based on a set of variables, it is possible to statistically predict the winning horse. To test out the assumption, Benter started developing his own software and after many trials and errors, which cost him big money, he managed to finetune his code so that it reliably predicted the winning horse based on a set of complex criteria.
In 1990 alone, he won over $600,000, and the rest is history. Benter and his team would win over $1 billion over the next 20 years, refining the algorithm and adding more people to the team each year. From only a handful of variables to taking over 100 of them into consideration, Benter was able to create reliable software that would secure him the status of the mathematical genius who beat horse racing.
Fun fact: On November 6, 2001, a multi-million-dollar opportunity presented itself in Hong Kong. The winner of a "Triple Trio" bet, which involves correctly guessing the top three horses – in any order – in three different heats, would win a life-changing amount of US$13 million (around $30 million adjusted for inflation). Spending HK$1.6 million on 51,000 different combinations, Benter won, but decided not to claim the check. This way, the money automatically went to charity.
Sultan of Brunei: The hedonistic monarch who doesn't know any limits
With a net worth estimated to be between $20-30 billion, Brunei's Sultan Hassanal Bolkiah is hailed as one of the richest men on the planet. At one point, he even managed to claim the title of the world's richest man – until being dethroned by Bill Gates in the 90s.
Born on 15 July 1946, the Sultan has been at the center of controversy for many years. Infamous for his lavish and hedonistic lifestyle, which couldn't be in a bigger contrast with the strict laws and regulations enforced in Brunei, Bolkiah is known to spend ridiculous sums of money in many areas:
He is believed to own over 500 Rolls-Royces, 300 Ferraris, and own over 5,000 cars in general together with his brother.
It is rumored that he spends a full $20,000 on a single haircut, flying his barber from London to Brunei first class for another $12,000 every month.
He paid $70 million for an oil painting called "Young Girls at the Piano" painted by French Impressionist Pierre-Auguste Renoir.
He owns a private Boing-747 worth at least $400 million, and his official residence, Istana Nurul Iman, worth another $400 million, holds a Guinness World Record for being the world's largest residential palace – covering over 2,152,782 square feet (200,000 m2) of floorspace.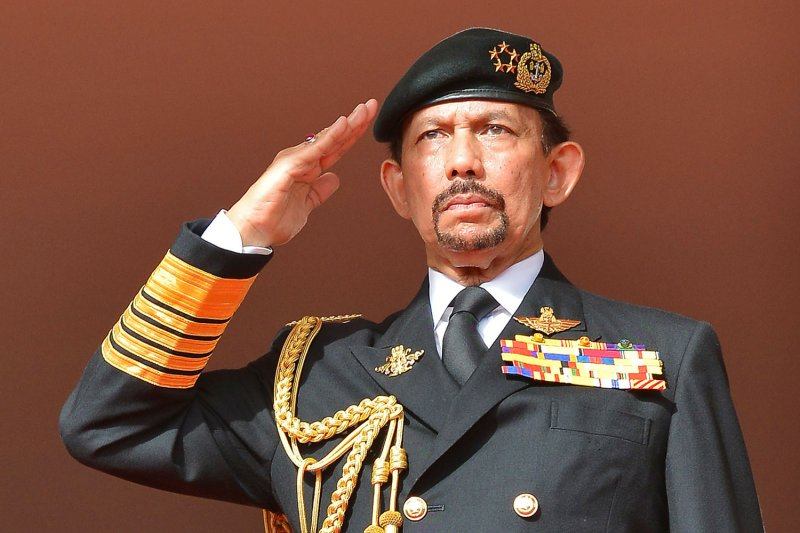 Together with his brother, Prince Jefri, who is known to have had an even more extravagant lifestyle, this world-famous gambler was known to frequently visit the best high roller casinos in London and spend millions of dollars in a single night – something you would certainly never find in any guide on how to gamble safely.
Bolkiah's ex-wife of 21 years, Mariam Aziz, enjoyed high roller gambling too! In fact, she admitted to having lost an impressive £500,000 during one of her gambling sprees around London's high roller casinos. She even had to sell her jewelry to pay off her huge gambling debts, which is mind-blowing given the fact that she received a $4 billion settlement after divorcing the Sultan back in 2003.
Fun fact: Bolkiah once flew in Whitney Houston to perform for one of his events, allegedly handing her an empty check with instructions to fill in an amount she thinks she deserves for the performance. Houston is said to have cashed the check for $7 million.
Akio Kashiwagi: The gambler who took Trump for £9m
Once named "the best in the world" by Donald Trump, Akio Kashiwagi was a Japanese businessman and billionaire who gained his fortune through buying up cheap land near Mount Fuji. The very same land would be used for building a highway leading to Mount Fuji a few years later, making Kashiwagi a very rich man at a young age.
Using the money from the land to fund further real estate investments in more lucrative areas, his wealth dramatically increased over the next decades, amplified by the Japanese real estate boom in the 70s and his "persuasion and negotiation tactics" which often included help from his friends at yakuza.
Over the years, Kashiwagi would become a frequent visitor at many of the world's most prestigious casinos, where he would stake and win millions of dollars in a single session, quickly making him one of the biggest casino whales of that time. According to an old article from THE SUN, he managed to win £11 million in a single hand during one of his visits of Australia's Diamond Beach Casino in 1990. This was a big year for Kashiwagi. Not only did he win millions of dollars in Australia's high roller casinos, but he also got noticed by Donald Trump, who invited him to his very own casino in Atlantic City, one of the best VIP casinos at the time.
Fun fact: At one point, Kashiwagi purchased and tore down a preschool to build a gambling venue in its place. The reason? A casino generates more money.
In a game of high roller baccarat that can only be described as devastating for Trump, Kashiwagi left with a big smile on his face – and with $6 million in winnings. Devastated by the loss, Trump, obsessed with winning, came up with an elaborate plan to recoup his losses. Knowing that Kashiwagi never backs down, Trump asked for a rematch shortly after, and Kashiwagi swiftly accepted. Same place, same game, only this time, Trump added an interesting rule: Kashiwagi puts $12 million on the table, and he continues to play until he either doubles his money or loses it all.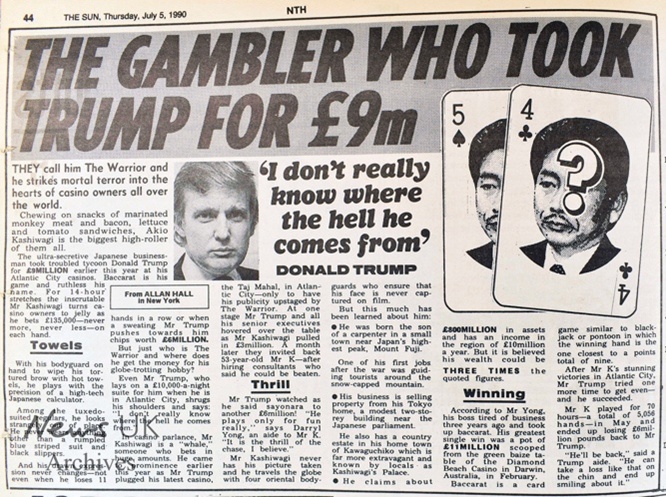 This was a calculated move for Trump, who discussed the odds with an expert on mathematical probabilities before the match and came to a conclusion that in order to maximize the already very small house edge (baccarat's house edge is only 1.06%), he will have to make sure that Kashiwagi plays for as long as possible – at least 75 hours, that is. After this time, Kashiwagi's odds of winning would drop significantly – to a painful 15%.
Luckily for Trump, the game did turn out in his favor, and after 5 long days full of ups and downs and many $250,000 high roller chips lost, Kashiwagi admitted his defeat and left almost $10 million at the table, securing the status of one of the biggest gamblers in history.
Found dead in his mansion after being stabbed over 100 times with a weapon many believe to have been a katana, Kashiwagi remains known as the gambler who took Trump for £9m.
Phil Ivey: The big poker whale who had an even bigger poker career
Getting over $38 million in live earnings throughout his impressive poker career, it is no wonder that Ivey is often considered to be one of the greatest poker players of all time. This famous high roller got his interest for the game at a very young age, going as far as saying that gambling was his "first real love."
For many years, poker was Ivey's escape from reality. Throughout his 20s, he played every single day for a substantial number of hours, which he admitted had a big influence on his lack of personal growth during these formative years – he simply didn't have time for it.
Fun fact: Ivey has also admitted that when he was younger, he had to sleep outside several times after missing the last free bus home and not having any money due to losing all of it in a poker session he participated in prior to that. Ivey's takeaway from those days? "Never miss the bus!"
While his impressive poker skills undoubtedly played a big part in the success this poker whale has seen over the years, Ivey admits that the timing was perhaps even more crucial. He jumped onto the scene and started winning big just as poker started being televised and popular among the crowds. This "golden time of poker" would create many overnight success stories, including Chris Moneymaker (believe it or not, that's his real name!), who walked into a live poker tournament without any live poker experience and walked out a poker World champion.
Ivey currently holds 10 WSOP bracelets, which are special prizes awarded to the winner of any event at the World Series of Poker. Winning his first bracelet back in 2000 and his 10th in 2014, Ivey currently shares the 2nd place with Johnny Chan and Doyle Brunson, with Phil Hellmuth and his impressive collection of 16 WSOP bracelets claiming the top spot.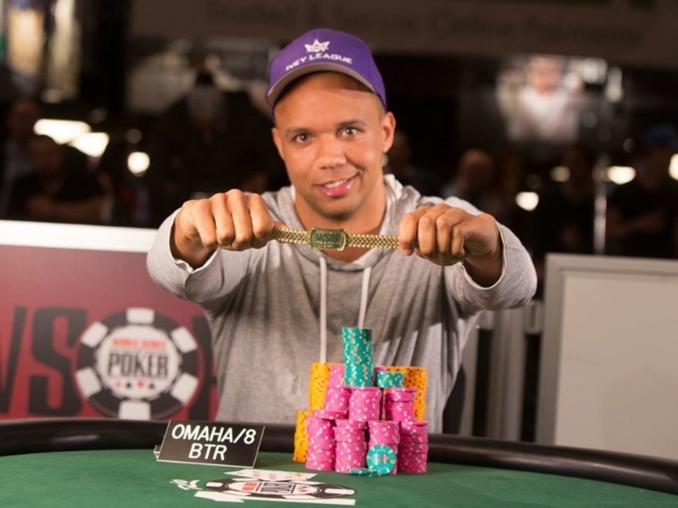 Terrance Watanabe: The man who had one of the biggest losing streaks ever
Before he started playing casino games, Watanabe had never struggled with money. Becoming the CEO of his father's company at just 20 years of age, he managed to make the company hugely successful. However, 20 years and many grey hairs later, in 2000, Watanabe decided to sell the company – which is now owned by Warren Buffet's Berkshire Hathaway – and retire from the world of business.
However, Watanabe quickly found himself bored and agitated due to the lack of excitement in his life, and as a result turned to high roller gambling. Things didn't seem so bad at first, but as is usually the case, it only got worse from there. Watanabe's drinking got worse, and in 2007, he gambled away around $200 million – all in a span of a single year!
Fun fact: After being banned from the Wynn in Las Vegas, Watanabe found his way to Caesars, where he and his whale gambling addiction were treated like kings. From 15% cashbacks on all table loses greater than $500,000 and exclusive concert tickets to $500,000 credits for gift shops, Watanabe was as prominent a guest as they come. The casino even created a special name for him: Chairman.
Watanabe's story didn't end there. He got involved in a number of lawsuits resulting from his losing streaks. In 2009, Harrah's sued him for refusing to pay the remaining $14.7 million of the $189 million he lost at the casino in 2007, but Watanabe filed his own lawsuit against Harrad's, claiming that the staff "routinely plied him with liquor and pain medication as part of a systematic plan to keep him gambling," and the casino "reneged on promises to give him cash back on some losses."
Luckily for Watanabe, the case was dismissed a few days before the court date in 2010, since both parties reportedly reached a settlement out of court. However, in 2013, Ceasars Entertainment was fined $225,000 for taking advantage of Watanabe's intoxication, giving him at least a small victory. According to this source, we might even see a film, a book, and/or a documentary about the "Chairman" in the future.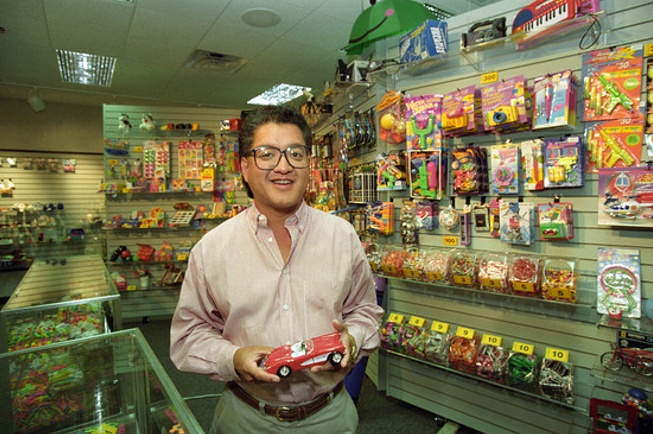 These were just some of the many examples of famous high rollers that have made waves around the world for one reason or another. Despite coming from different continents, backgrounds, and walks of life, there is one thing that groups all of them together: their love of risk and reward.
In case you're interested, we've created a list of the best high roller casinos that will serve as a useful source of information for any high roller out there. But remember: regardless of how much money you have in your bank account, make sure to always gamble responsibly, watch out for any problem gambling symptoms, and learn how to overcome problem gambling if you think your gambling habits have gotten out of hand.