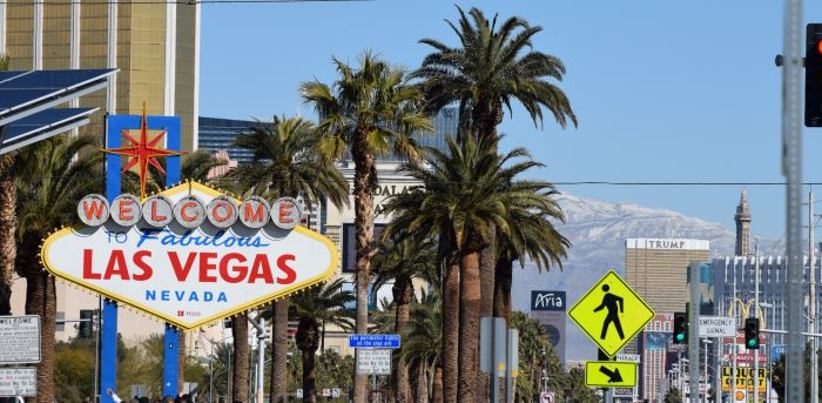 The gambling industry in the US has gone from strength-to-strength in the past few years. Since PASPA was overturned in May 2018 paving the way for legalised sports betting in the US, the market has seen an explosion as operators and states fight for market share. Currently, 26 states and Washington DC offer legal sports betting in the country, with five more expected to follow suit by the end of the National Football League (NFL) next February. That is a seismic improvement on the 18 states, plus Washington DC, that offered the vertical to customers in September 2020.
And American Gaming Association (AGA) statistics confirm the year-on-year improvement the online and sports betting market in the US keeps demonstrating. The figures by the trade body showed that US commercial gross gaming revenue (GGR) reached an industry record for Q2 2021, up to $13.6bn for the three months up to 30 June 2021. That figure was a staggering 493% bigger than Q2 2020, and 26% more than in the same period in 2019, arguably more comparable due to the suspension of live sport for much of the second quarter of last year. It was also a 22% rise on Q1 2021. Broken down by vertical, sports betting GGR was up more than 1,000% on last year to $888.9m, while online gaming revenue came in at $901m, representing a 124% increase.
Additionally, nearly $24.8bn in commercial gaming revenue has been generated in the first two quarters of 2021, which is already close to surpassing the overall figure of $30bn recorded in full-year 2020, and is on track to break the $43.6bn record set in 2019. Sports betting H1 2021 revenue of $1.8bn also surpassed the $1.5bn reported in the entirety of 2020.
The land-based industry also showed tremendous signs of recovery. With the gradual easing of social distancing and capacity limits in US casinos, casino revenue was up 10% from its previous high in Q3 2019 to $11.8bn. As AGA President and CEO Bill Millers said, these results "are truly remarkable" and that it was "even more impressive when you consider commercial gaming revenue was at its lowest point ever just a year ago." There's no secret for guessing why that was.
The coronavirus pandemic forced every commercial and tribal casino property shut from March 2020 for at least two months. It was only in the early summer of this year that venues were able to operate with no social distancing and capacity restrictions. Casino operators endured huge losses, best summed up by bestcasinosites.net research which showed the 334 casinos in Nevada lost an average of $33.3m of revenue each day as venues were closed from March until June. That equated to more than $12bn lost during the time frame which ranked the state as the worst hit market worldwide for revenue loss.
Inevitably, the industry turned to online as a means to recoup some of the huge losses sustained. States alike rushed through legislation knowing legalised online and sports betting would help financial hit regions to make back revenue through gaming tax, hence the surge in jurisdictions legalising the vertical. As a result, a YouGov report suggested that more US players prefer online play to offline, with 58% of customers who have gambled within the last year agreeing with that sentiment. Statista figures also show that sports betting revenue in the US is expected to grow from $2.5bn in 2021, up to $8bn by 2025, again demonstrating the pent-up demand for the vertical after a rollercoaster of a year in 2020. This is backed up by the fact the AGA estimates a record number of Americans will bet on the 2021 NFL season. Research showed 45.2m are expected to place a wager on the upcoming season, which would be a 36% increase on a year prior and a new overall high. That represents a 73% increase in those placing bets online to 5m, proving that consumers are becoming more comfortable with playing online.
The online boom has been accelerated by the pandemic, which saw a mass migration to digital life across many industries during global lockdowns. But the online switch is seemingly here to stay, especially considering the substantial appetite exhibited by customers for sports betting over the past 18 months. The land-based market is also very much on the road to recovery as demonstrated by setting its own records in Q2. All these elements make the US well on its way to being the most revered gaming market worldwide.
Image source: Unsplash