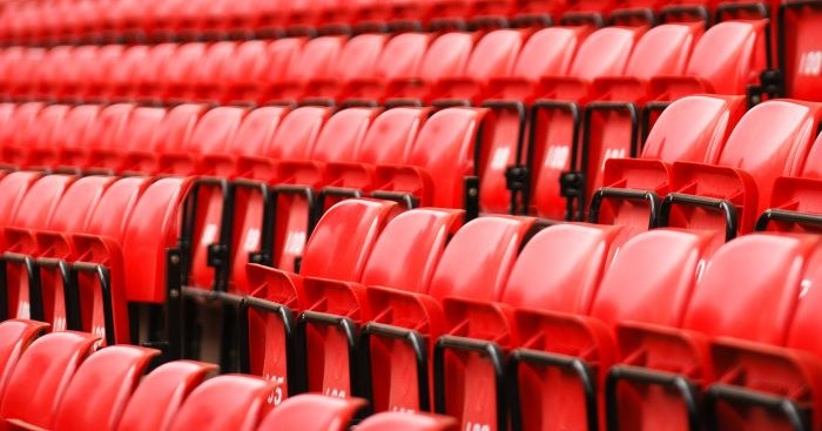 The off-season in the football calendar during the height of summer gives players a chance to recharge their batteries and for managers to take stock and endure a busy period of rebuilding their squads. But players aren't the only commodity that see a high turnover. Every summer there's a plethora of sponsorship deals between gambling operators and football clubs, with the recent one of 2021 no exception.
Among the new deals that were agreed, crypto casino and sports betting platform Stake.com became Watford Football Club's main shirt sponsor ahead of the 2021/22 season. South African-based betting operator Hollywoodbets was named as the principal partner and front-of-shirt sponsor for fellow newly promoted English Premier League club Brentford. While in August, BoyleSports was announced as Newcastle United's official UK and Ireland betting partner and in Spain, Asian operator BK8 signed sponsorship agreements with five Spanish La Liga clubs including Valencia CF and Villarreal CF.
The simple questions remains: is there too much gambling sponsorship in sport? The topic has been a complex one in recent years which has arguably reached boiling point with several parliamentary groups calling for a blanket ban of such sponsorships. Those calls occur in the midst of a review into the 2005 Gambling Act, which took place between December 2020 and March 2021, with the UK Digital Culture, Media and Sports Committee (DCMS) assessing whether current UK gambling regulation needs reforming. Some of the areas being assessed include limits on online stakes, affordability checks and how betting is promoted in sport through sponsorship and advertising.
Ahead of the review, a House of Lords Select Committee report titled Time for Action, recommended sweeping changes to the UK industry, including the banning of gambling operators being able to advertise on the shirts and kits of sports teams and of such advertising in or near venues. The report admitted that while the ban wouldn't have significant impact on Premier League clubs, it would have a serious effect on teams in the English Football League, from tiers two to four. And any potential ban couldn't come at a worse time for lower league clubs who are still reeling from the cost of the pandemic, which saw clubs lose millions in gate receipts as a result of having to play the entire 2020/21 season behind closed doors. EFL Chairman Rick Parry estimated the pandemic has left a £250m ($343.9m) hole in club's finances just based on gate receipts and that the body, who are sponsored by Flutter Entertainment's Sky Bet, would lose £40m a year in revenue if such ban was enforced
Considering the relationship clubs have with their local communities and economies, it would be nothing short of a disaster if clubs managed to go out of business due to a gambling sponsorship ban being implemented. But there are two sides to the argument.
One is that gambling is the most popular form of shirt sponsorship in the Premier League, with nine out of the 20 clubs having a betting company as their main shirt sponsor for the 2021/22 season. That figure balloons up to 19 if you include other partnership deals between clubs and betting operators, which drops to 15 in the EFL Championship with six clubs, down from 11 in 2020/21, hosting operators on their strip as a main sponsor. When you consider that there's betting sponsorship everywhere you look while watching a match in England, you can see why certain people believe it is overloading children and vulnerable people.
However, it must be taken into consideration the relationship between betting and sport. It can't be any secret that sports, and in particular football fans, are the main target market for gambling companies. Let's not forget that sports betting is arguably the most lucrative vertical for many operators and the two go hand-in-hand. Many fans up and down the country place bets every matchday, with the chance to be rewarded for your predictions and usually this is carried out in a fun and safe manner. That's clearly why betting companies target sports clubs and for clubs, these deals are very lucrative. For example, West Ham United's shirt deal with operator Betway is worth £10m a season. Any organisation would be hard-pressed to turn down that sort of revenue, particularly in the current climate.
But also digging deeper, many sponsorship deals help promote responsible gambling. Last September, Entain launched a multi-million pound investment programme to support grassroots football in the UK, with Pitching In helping to support the Isthmian, Northern Premier and Southern Leagues as the programme became the title sponsor of each league.
And this past August grassroots sports project Clubs in Crisis, backed by Flutter, donated more than £1.8m to many sports clubs in crisis in the UK during the first several months of the initiative. Would a whole host of non-league clubs go out of business without this support? Almost certainly. Additionally, shirt sponsors such as Sportsbet.io at Southampton FC, made it clear the two would collaborate to promote safer gambling when the deal was struck, again outlining the positives of having gambling sponsorship in sport.
The compromise would be those who oppose gambling sponsorships and those who are for it, to meet somewhere in the middle. And research by consultancy firm Caytoo shows that the number of betting companies acting as the main sponsor of sports teams has fallen in recent years. Research into 221 teams and 13 leagues and competitions across the UK found that the Construction & Engineering, Automotive and Financial Services sectors are all now ahead of the gambling industry as the most prevalent industries that sponsor such teams. Gambling, which was top two years ago, has dropped from 15.3% to 8.1% since 2019, with football falling from 32.7% down to 15.2%.
The firm said this change could be from the greater societal demand for professional sports to be more responsible when it comes to their fans and communities. An example of this was Norwich City's decision to terminate its sponsorship deal with BK8 Sports just days after announcing it as its principal partner, in June. This was due to public pressure after the Asian firm posted sexually explicit content on social media.
Statistics from the Gambling Commission's 2018/19 annual report show 340,000 UK adults as being identified as problem gamblers. That works out at 3% of problem gambling in sport. That figure suggests 97% of punters bet in a fun and safe way as they should, and while the 3% cannot be ignored, there must be other ways to deal with the issue than introducing such draconian measures that will only serve to severely impact sports leagues, clubs and fans up and down the UK.
Source: www.bbc.co.uk
Image source: Shutterstock