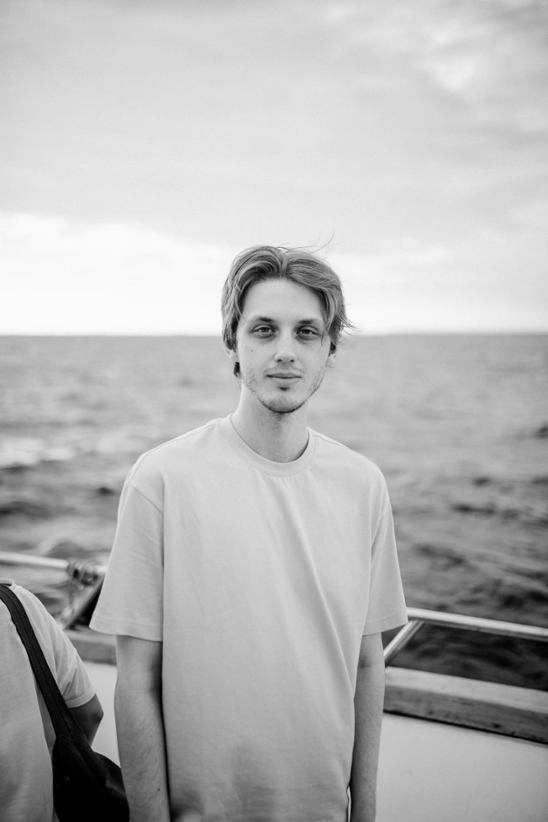 Casino Guru sits down with Dmitriy Mityura, the Head of Games at TrueLab Game Studios, to discuss their upcoming release 'Micropirates & the Kraken of the Caribbean', a pirate adventure slot with a twist, launching on the 1st of June 2022. The game leads the way as the first release in an exciting lineup set for the second half of 2022, following a recent restructuring at the game provider. Dmitriy ran us through the motions for the game and what more to expect from this up-and-coming game studio.
Q: So Dimitry, what can you tell us about the game's concept?
A: Exciting tales of piracy on the high seas have long held our imagination and intrigue. It's a time so rich in history, with exciting stories of heroism and adventure that one cannot help but get drawn in. It remains a favorite theme, both for movies and gaming, and it won't be dying out soon, as films like Pirates of the Caribbean continue to drive interest to all-time highs.
As always, being a trendy theme, we couldn't not add our twist. So we put a comedy spin on things by making the pirates tiny. Very tiny, in fact, but kept their personalities as large as possible. So essentially, they're little guys in stature, with their petite bodies and oversized heads - but their large heads are no match for their excessive lust for partying and treasure hunting. Throw in an angry Kraken, representative of the Wild feature, and the stage sets for a volatile situation jam-packed with explosive gameplay. Hence the name, 'Micropirates & the Kraken of the Caribbean'.
Q: Moving on to the gameplay itself, what are the game's base mechanics?
A: The action unfolds on a 7x6 grid, set up on the deck of the Micropirate's sloop. As for pay lines, we went with cluster wins as well as a cascading mechanic, which plays out on every winning combination, so each winning cluster has the potential to keep growing into something truly spectacular. Successive wins increase the progression, displayed as a compass in the top left of the ship's deck. Chaining wins together triggers Powder Rushes, which cause explosive powder kegs to be launched at the game field, leaving wilds and triggering cascades where they land.
Q: Sounds intense! Can you take us through the bonus feature?
A: The progression continues to fill as you chain wins together. Finally, the free spins round triggers once you go full circle, leading to our antagonist's monstrous potential for winning as he whips up a storm on the game field. The Kraken whips the game field in two random spots leaving Kraken Wilds and Kraken Frames upon impact. Kraken Frames serve as a progression toward the culmination of Kraken Wilds, which could hit as large as a 5x5 monstrous Wild, covering a landmass of space over the deck. It truly is a sight to behold, and once the win meter starts adding up, it's one to remember.
Q: How do you think players will receive the game?
A: Very well. It's hard not to fall in love with this game. The base game holds a significant amount of win potential, and the cascading wins make every win, no matter its size, open up into potential for something much more powerful, even culminating in an intro into free spins. Overall, the game offers a max potential win of x10,000 - a significant pulling factor for players.
Under the hood, we're proud to have delivered a balanced mathematical model. In addition, the team has worked so hard recently to enhance player experience in our games, and we're happy to see the fruit of this work start to make its way into our new releases.
Q: What more can we expect from TrueLab Game Studios this year? Is there anything of particular note to share?
A: 'Micropirates & the Kraken of the Caribbean' sees us once again implement our proprietary Dynamic Reels feature, which continues to improve the player experience while extending session durations, while not at the cost of monetary investment. Our data confirms that our efforts are relished by both players and operators alike. We plan to continue releasing titles with this innovative feature, and I am happy to announce that Dynamic Reels will also be integrated into our upcoming collaboration with FashionTV later this year, so keep your eyes peeled on that one!
'Micropirates & the Kraken of the Caribbean' releases on the 1st June 2022, but in the meantime, you can try the game HERE.
Image credit: TrueLab