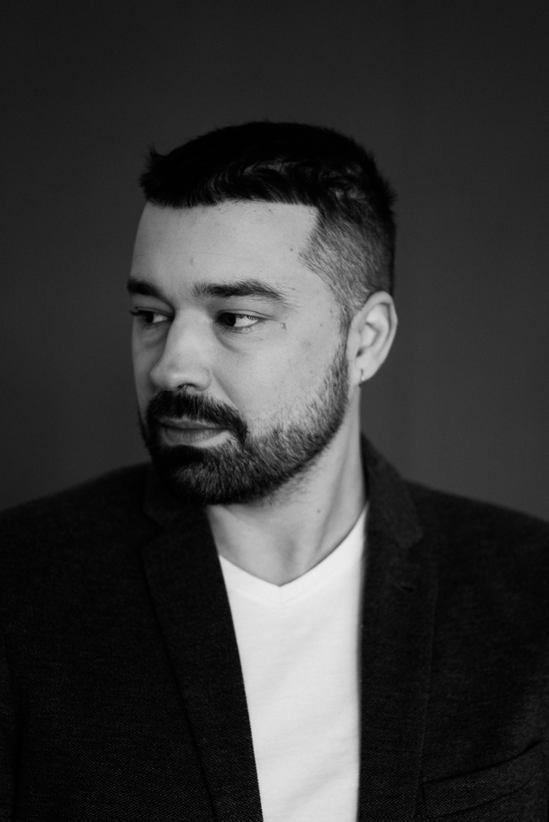 Casino Guru sat down and spoke to Evoplay CEO Ivan Kravchuk discussing some of the company's latest achievements. Kravchuk talked about the importance of brand positioning, the "infinite game" that is developing and scaling good content, and his outlook about the iGaming market in 2022 and beyond.
Coming out of 2021 strong and with the first quarter of 2022 almost behind us, what are some of the most significant developments for Evoplay during these first three months?
The main thing we are proud of is definitely the fact that we could stay afloat as a business after the war in our homeland Ukraine started and took all the necessary urgent solutions and actions in every sector of our company operation. We could meet the challenges and quickly adapt to the circumstances, keeping business processes at the pre-planned pace.
In terms of what has already been accomplished, we are currently quite proud of a number of our achievements. The first is our ISO: 27001 accreditation, which demonstrates Evoplay's dedication to ensuring data security. It's a great addition for our mission to expand our journey of covering more areas. Second, the recent certification of our sixty products in Italy is another step in the right direction, confident that Italian gamers will welcome our top-notch games.
As always, we're working on and delivering outstanding gaming titles, with... games having been released over the first three months of 2022.
Another key focus area for us is communication with our industry peers. It helps us to collect honest feedback on our products and services from our partners. Our recent visit to ICE London, once again demonstrated the value of this strategy, as we were able to learn more about our strengths and highlight areas for improvement. Our B2C and B2B collaborations have also grown since the beginning of the year.
It's safe to say that we are emerging from the pandemic, but numerous corporations, including MGM Resorts and Aristocrat, are beginning to more heavily increase investments in the igaming sector. What effect has this had on Evoplay's business?
The expansion of the industry is a positive sign as it offers more dynamics and opportunities to the. The iGaming industry has always been a place for effective yet inspiring and stimulating competition. Evoplay is a game developer with its own style, signature products, a well-established market presence, and an exceptional brand recognized across a number of markets. As a result, we continue to focus on creating innovative games that resonate with the gaming audience, assuring our brand awareness in all settings.
We regard new market entrants as potential partners with whom we might form mutually beneficial business ties. We have a lot to offer and are open to cooperation.
Do you feel the need to scale up your content production in the context of this new world reality, and what are your intentions in relation to the current production value and speed?
Scaling content up isn't just a necessity for us; it's part of our strategy. For us at Evoplay, we haven't a finish line; our approach is to see how we can constantly develop andare always on the lookout for fresh approaches to form our gaming product. Star Guardians and our sports-themed games, such as Football Manager and Penalty Shoot-out, are stellar examples.
At Evoplay, we think outside the box and go beyond the traditional iGaming product concept, adopting some trends and mechanics from video games, sports betting, and the entertainment industry as a whole. Unconventional features, gamification, and experimentation are the beating heart of Evoplay.We ​​kept an eye on and reacted to the emerging demands of various audiences and generations, including Millennials, Gen Z, and sports bettors during the pandemic due to it creating a shortage of sporting events.
Our overarching goal is to the development of state-of-the-art games that deliver exactly what is demanded by modern players. Evoplay offers a consistent product pipeline, allowing it to develop games on a regular basis and introduce unhackneyed to the iGaming community.
Have you identified challenges in distributing the Evoplay products to consumers and in general, how has your strategy in boosting your brand visibility evolved in recent years?
Our products are recognizable across many markets thanks to their uniqueness and our unparalleled approach to every aspect of their development, from top to bottom. Evoplay's development process is data-driven, which means that we always create games with a clear understanding of what users desire. As a result of developing games with their players in mind, we know who will play them and where to find this audience. It's one of the backgrounds for our mobile-first approach and the development of the Spinential game engine, which has enabled us to cover the demands of modern players from various regions.
Evoplay's brand positioning is what distinguishes it from other game developers. Its brand personality is powerful.Everyone in the business is aware of our distinct vision for games and marketing strategy. It's a reputation built over time, and we're only going to continue ramping up the brand's image. We reflect our values, goals, and ambitions through our products and communications with the iGaming community.
Do you have any bold predictions regarding the iGaming market in 2022 and/or Evoplay's place in it?
There is no doubt that the iGaming market will keep growing in 2022, with new trends emerging. Gamification, video games' elements, and sports-based products will retain their leading role with the entertainment factor in the limelight.Role-playing mechanics, missions, rewards, jackpot features, and social elements will be game-changers when it comes to players choosing games.
As an innovative game developer, Evoplay will continue to produce cutting-edge products, incorporating the most popular mechanics and features, and developing new solutions into our games to wow the audience. The first three months of 2022 have demonstrated that it will be a productive year for us and our partners.
Image credit: Evoplay