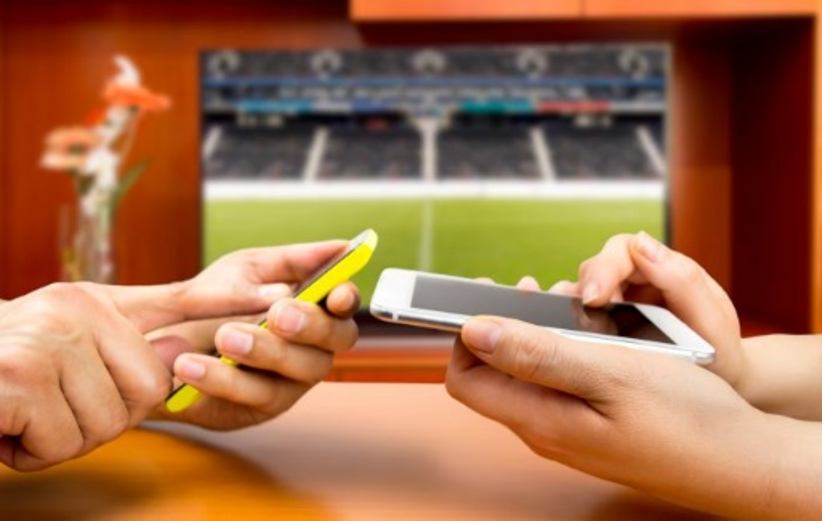 Online gambling in Great Britain (GB) has garnered a vast amount of attention since the coronavirus pandemic broke out last March. There have been many critics urging the industry to do more in what many thought could be a "crisis" with online play in the country expected to skyrocket. But 18 months on, what do the latest Gambling Commission figures on the impact COVID-19 has had on gambling behaviour online, show us about the state of the market today?
As a result of the first coronavirus enforced lockdown in the country on 23 March, live sport was suspended, meeting other households banned and a stay-at-home order made mandatory, apart from for key workers and an hour of exercise per day for the general public.
There were genuine fears that problem gambling figures would rise due to a rise in online gaming that was inevitable with people forced to stay at home and all land-based betting stopped, meaning online was the only form of betting available to players. And the figures do show a rise.
Gambling Commission data from the biggest operators covering 80% of the online market inthe GB, shows the gross gambling yield (GGY) of slots games rose from£169m ($233.6m) in April 2020 to £202m a year later. Other gaming, including live casino, increased from £57.8m in March 2020 to £71.2min March 2021.Both show a significant rise over the long term. But even from March to April 2020, poker GGR was up by nearly £8m in just a month, esports betting showing a rise of just under £2m, virtual sports around £3.8m and other gaming a staggering £19m increase.
You could argue the fears were justified initially and it forced the Gambling Commission to issue a guidance to operators to make sure they increase their safer gambling messages and ensured customer safety during the pandemic. There were several governmental bodies who made a list of recommendations for sweeping changes across the UK industry. First in June 2020, the Gambling-Related Harm All Party Parliamentary Group (APPG) called for a ban on all gambling advertisement, sponsorship and a £2 stake limit for online slots. While a month later, the House of Lords Gambling Industry Select Committee report, Time for Action, recommended a blanket ban on gambling sponsorship in sport, online stake limits and a review into the 2005 Gambling Act. The latter has already been enforced, with a review into the Act concluding in March 2021 and a list of changes to be recommended at the end of the year, which will further tighten online regulation in the country.
However, in recent months, online gaming figures have tailed off and showed more 'normal' signs, especially considering the reopening of the land-based industry. Following intermittent closures and openings last year, betting shops reopened on 12 April, while arcades, bingos and casinos were able to resume operations from 17 May. As a result, the online sector has been steadily decreasing. Gambling Commission statistics for June showed a 7% fall in GGY for the online market from May to June. Real event, or sports betting, only showed a 1% rise despite the UEFA European Championships taking place for the majority of the month.
The Commission's most recent figures showed an 8% month-on-month decrease for the sector in July, down to £456m ($631.2m). The amount of active accounts throughout the month stayed the same while total bets increased by 5%. While the average online slots session lasted 19 minutes. In terms of safer gambling indicators, the number of customer interactions rose slightly by 1% for the month, up to 1m.
Online sports betting revenue decreased 19% from June to July to £196.9m, with total bets also down by 7% and active players 2% less. The Gambling Commission attributed this to the fact the Euros ended on 11 July, despite England featuring in the final and eventually losing on penalties to Italy. However, the delayed 2020 Tokyo Olympics took place later in the month.
Online slots GGY was up 4% to £187.2m with a 1% rise in active players. Other gaming, including live casino, was down 2% to £57.7m, while poker showed a 3% rise up to £6m. Esports betting rose 17% to £1.2m and virtual sports was up 2% to £6.1m. Both other gaming and poker saw a 2% rise in active players, and virtual betting a 4% increase. In terms of bets places, slots and other gaming were both up 6%, poker 3% and virtual betting down by less than a percentage.
While the likes of online slots, casinos and sports betting are up, albeit slightly, from before the pandemic in March 2020, the latest Commission statistics suggest that the online boom seen at the height of the pandemic is levelling out. Most verticals have been showing declines in revenue nearly every month so far in 2021, as the general public has gradually got back used to everyday 'normal' life.
Of course, the popularity of online play in the country will be everlasting. For example, the business telegraph estimates the online market in the UK is set to grow from £5.7bn in 2020 to more than £21.4bn by 2025. And research by YouGov showed 70% of Brits surveyed for its 2021 International Gambling Report, now prefer online gaming to offline.
The Gambling Commission, unsurprisingly, still erred on the side of caution despite another decrease in the online gambling market. In the report, the Commission said: "We recognise that the country is now entering a different phase as we continue adjust to life out of lockdown. We continue to expect extra vigilance from operators as consumers are impacted in different ways by the circumstances. Many people will still feel vulnerable as a result of the length of the pandemic period and further uncertainty about their personal or financial circumstances." It also reinforced the need for operators to continue to follow the strengthened guidance issued during the first lockdown.
The latest figures from the Gambling Commission shows that the online market in GB is in a healthy place. Online revenue has evened out with the reopening of the land-based sector without major restrictions, but still showing an improvement from before the pandemic. The Commission is still vigilant when it comes to ensuring that operators remain on top of responsible gambling and there is a lot of work going on in the industry making safe play a priority. Despite this, that doesn't mean to say the critics and the government shouldn't make changes to the 2005 Gambling Act where it is applicable. But any blanket ban on advertisement or other draconian limits seems extremely unjustified and punishing an industry that has done its level best to ensure against exploitation during the most testing of times.
Image source: UnSplash